Mike Sayre, president of the Ernie Nester chapter in West Virginia, presents a Spy Point camera to David Hylton, a state conservation officer. Hylton will use the camera to deter poaching on the catch-and-release-only section of Paint Creek in Fayette County. (Photo courtesy of Mike Sayre.)
By Mark Taylor
Glenn Nelson isn't one of those guys who simply seethes when he spots poachers.
He acts.
An officer with the Ernie Nester chapter of TU in West Virginia, Nelson snaps photos of license plates and forwards them to authorities when he spots poachers creeling fish from catch-and-release-only streams, including Paint Creek, a trout stream near Nelson's home.
It helps, but now the chapter is taking things a step further.
They recently dropped a couple hundred bucks on a motion- and heat-activated camera and passed the camera along to the conservation officer David Hylton of the West Virginia Department of Natural Resources law enforcement division.
Hylton will set up the camera along a Paint Creek, part of which is managed under special regulations.
Chapter president Mike Sayre said the chapter has been helping with efforts to establish a semi-wild brown trout fishery on a 2-mile, specially regulated stretch for a while.
"We've been putting fingerling brown trout in there for 20 years," Sayre said.
But the section has not reached its potential, Sayre said, and the suspicion is that poaching is a contributing factor.
There are also several spots where litter and dumping are problems, so monitoring could help with that issue, too.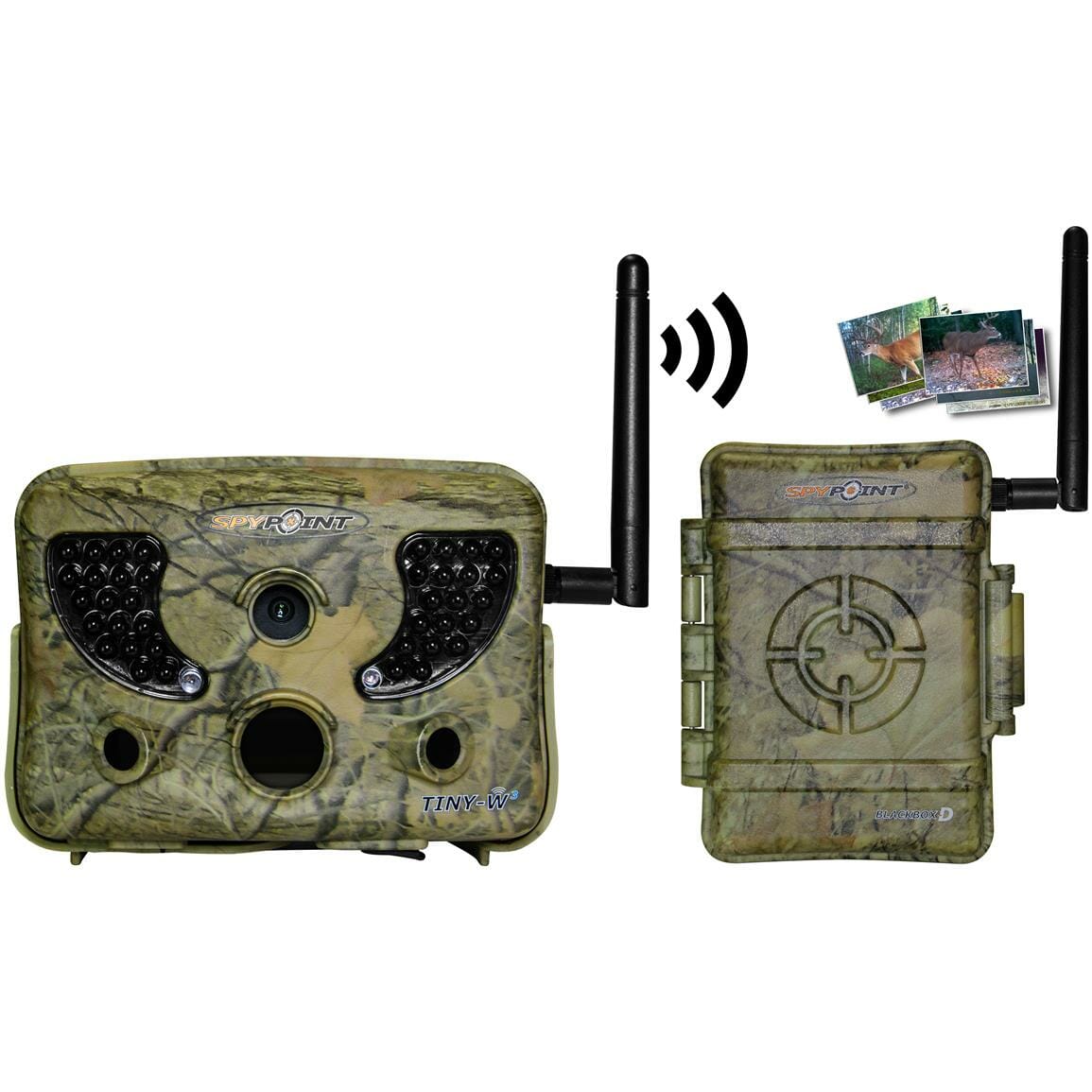 The Spy Point Tiny W3 camera system is unique. It features a camera and transmitter, which sends images to a remote receiver that can be up to 500 yards away.
With traditional game cameras, if someone spots the unit they can simply steal it.
"People will look for cameras, and if they find one they will take it," Sayre said. "But if they take one of these cameras we will still have their picture."
Up to 10 cameras can be connected to a single receiver. The chapter bought a few dummy cameras, too.
The plan is to install signs letting folks know the area is under video surveillance, so the effort is not so much about nailing fish thieves and litterers as it is about deterrence.
"It won't take long for the word to get out," Sayre said.
Sayre said the game warden who will deploy the camera will keep him and the chapter posted. He's eager to get the first report.
If the effort succeeds in reducing illegal activity along the stream, it could serve as inspiration for other chapters to follow suit and take an active role in policing waters being abused by poachers and litterers.