A hiker takes in the splendor of the Rio Grande del Norte National Monument in New Mexico.
Make Your Voice Heard – Take Action Today!
Caddis fly blizzards on the Arkansas River in Browns Canyon National Monument. Strongholds of native redband trout in the Cascade-Siskiyou National Monument. Fishing with the ghost of Henry David Thoreau in the Katahdin Woods and Waters National Monument.
These are just a few of the reasons Trout Unlimited supports the Antiquities Act and the ability for presidents to use the act to designate national monuments. As long as they remain protected as national monuments, each of the places will be kept just the way they are today and continue to provide world-class coldwater habitat and fishing opportunities for future generations.
On April 26, President Trump issued an executive order, Review of Designations Under the Antiquities Act, calling for a review of national monument designations "made without adequate public outreach or coordination", or those over 100,000 acres designated since 1996. The executive order instructs the Secretary of the Interior to provide "recommendations for such Presidential actions, legislative proposals, or other actions" to carry out the policy set forth in the order.
This action could have far reaching implications for America's public lands and hunters and anglers. Trout Unlimited cautions against any action that could lead to the weakening of national monument protections and the Antiquities Act, a law championed by Theodore Roosevelt and used by sixteen Presidents – eight Republican and eight Democratic – to protect some of America's most iconic landscapes.
On May 5, the Department of the Interior issued a list of national monuments under review and announced that a formal comment period would start on May 12, providing fifteen days for the public to comment on Bears Ears National Monument and sixty days to comment on all other monuments. Now more than ever, it is important for hunters and anglers to make their voices heard and ensure that locally-driven conservation initatives in places like Rio Grande del Norte National Monument are preserved and celebrated.
Take Action and Comment Today!
The Antiquities Act has historically been a bipartisan tool for conserving public lands that are part of our natural heritage and important for America's sportsmen and women. After signing the act into law, President Theodore Roosevelt designated over 1.5 million acres of public land as national monuments, both large and small. Since then, the act has been used to enable long-term conservation of some of the best fish and wildlife habitat and hunting and angling opportunities in the country.
When Congress has been unwilling or unable to enact widely supported conservation initiatives, the Antiquities Act has provided a path forward to see these efforts through to fruition. The Antiquities Act is a powerful tool for conservation. Like any tool, it must be used appropriately, but it is important to keep this tool available for those times and places it is needed.
For this reason, hunting and fishing groups have been calling on elected officials to uphold the legacy of Theodore Roosevelt and set an example for how the Act can be used responsibly, rather than attacking national monuments and the Antiquities Act. These efforts have included a letter from the CEOs of five national sporting groups expressing opposition to any executive action to overturn a national monument.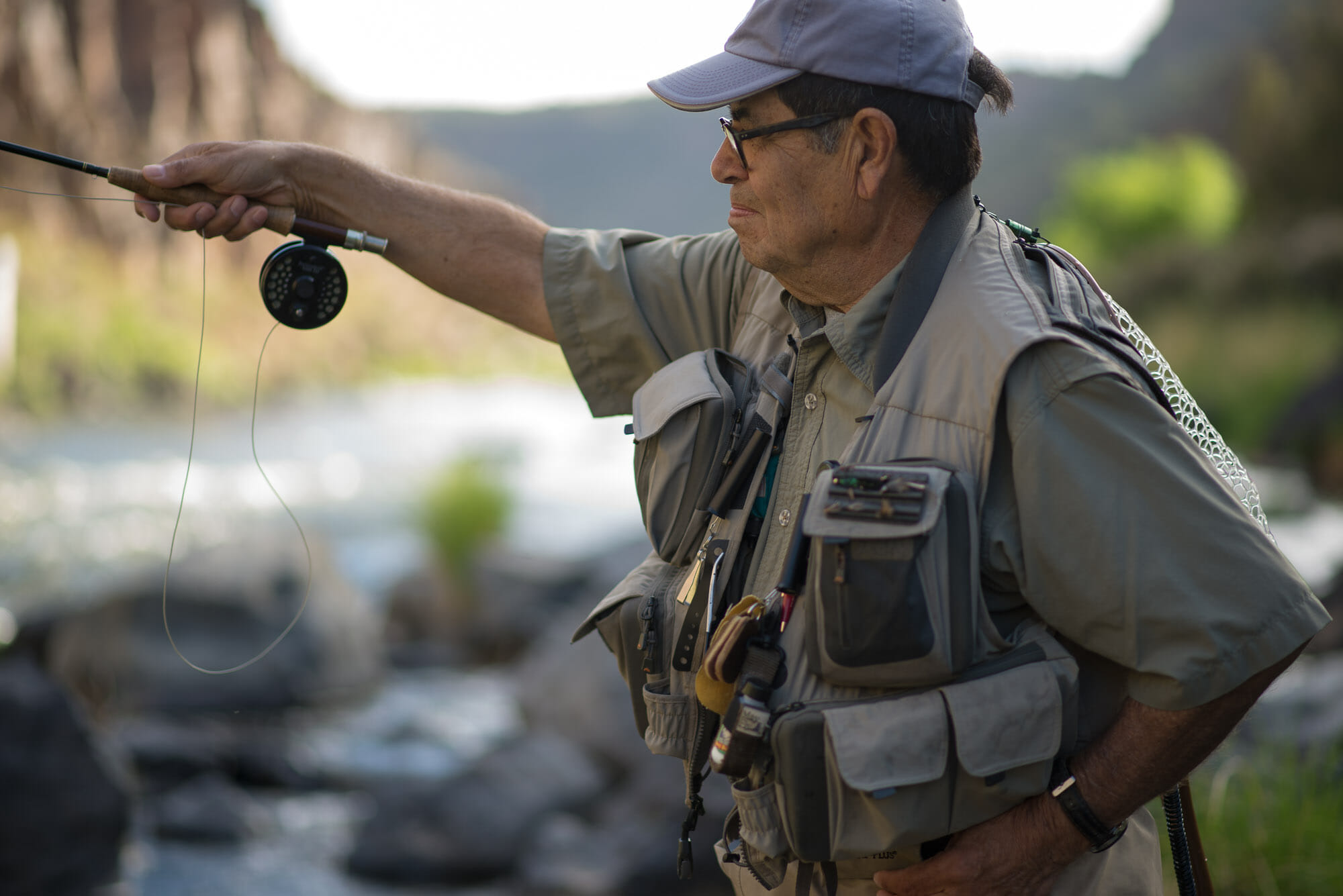 alt="" title="" />
An angler looks to hook up with a trout while fishing Rio Grande del Norte National Monument. Joshua Duplechian/Trout Unlimited
It remains to be seen what final actions will stem from the review mandated by President Trump's executive order, but one thing is clear: we must remain vigilant to ensure that some of America's most cherished landscapes remain protected as national monuments.
Updated: May 8, 2017
Take action – tell the Secretary of the Interior why monuments matter.
Read more about national monuments and the Antiquities Act.
Read a press release from Trout Unlimited and partners in response to the Executive Order.
Corey Fisher is the Senior Policy Director for Trout Unlimited. He can be reached at CFisher@tu.org