Volunteers plant trees along a small stream in the headwaters of the Chesapeake Bay. Healthy riparian buffers are important for streams.

<![CDATA[ yle="line-height:normal">By Steve Moyer
Healthy trees, in addition to Trout Unlimited members and mayflies, has to be high on a trout's best friends list.
That is why TU is applauding Sen. Bob Casey (D-Pa.) for introducing a bill late last week that will help increase forested riparian buffers along trout streams.
Casey introduced the Conservation Reserve Enhancement Program Improvement Act bill to build on the existing success of USDA's Conservation Reserve Enhancement Program (CREP).
CREP is one of the prominent elements of the Farm Bill's conservation programs. The Farm Bill needs to be reauthorized this year, and Casey is placing his bill on the table for consideration when the Senate develops its new Farm Bill blueprint.
The CREP program has already helped trout habitat in the headwaters of the Chesapeake Bay. TU has worked with farmers in West Virginia and Virginia to enable them to use CREP so that they can reduce sediment and fertilizer pollution, stabilize stream banks and reduce stream temperatures.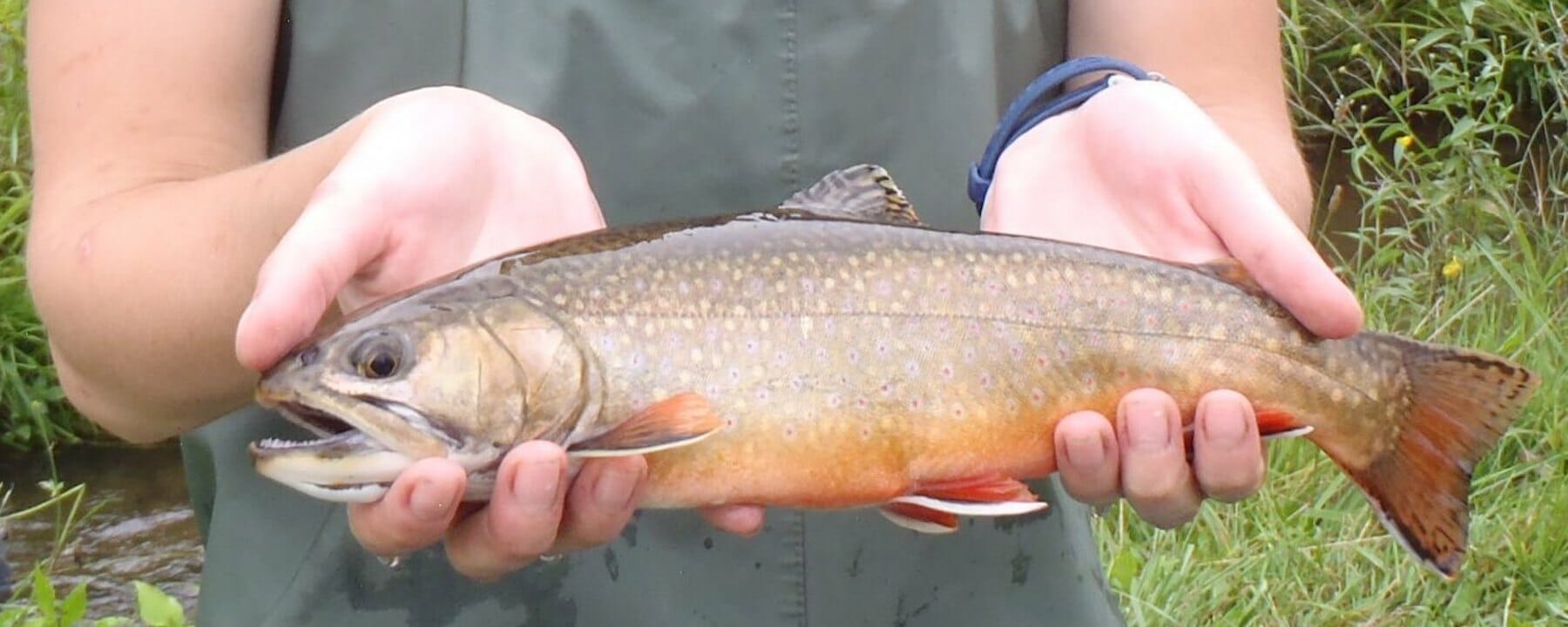 Healthy riparian buffers help streams grow healthy trout, such as this brook trout from a small stream in the Potomac headwaters. (Trout Unlimited photo.)
Conservation districts, TU chapters, the Chesapeake Bay Foundation and other partners have worked with farmers to accomplish the same goals in Pennsylvania.
While CREP has been helpful in getting forested riparian buffers and other conservation practices on the ground, enrollment has waned in recent years in some states, such as Pennsylvania.
Recognizing the resource value of forested riparian buffers, the state of Pennsylvania has set a goal of planting 95,000 acres of riparian forest buffers by 2025.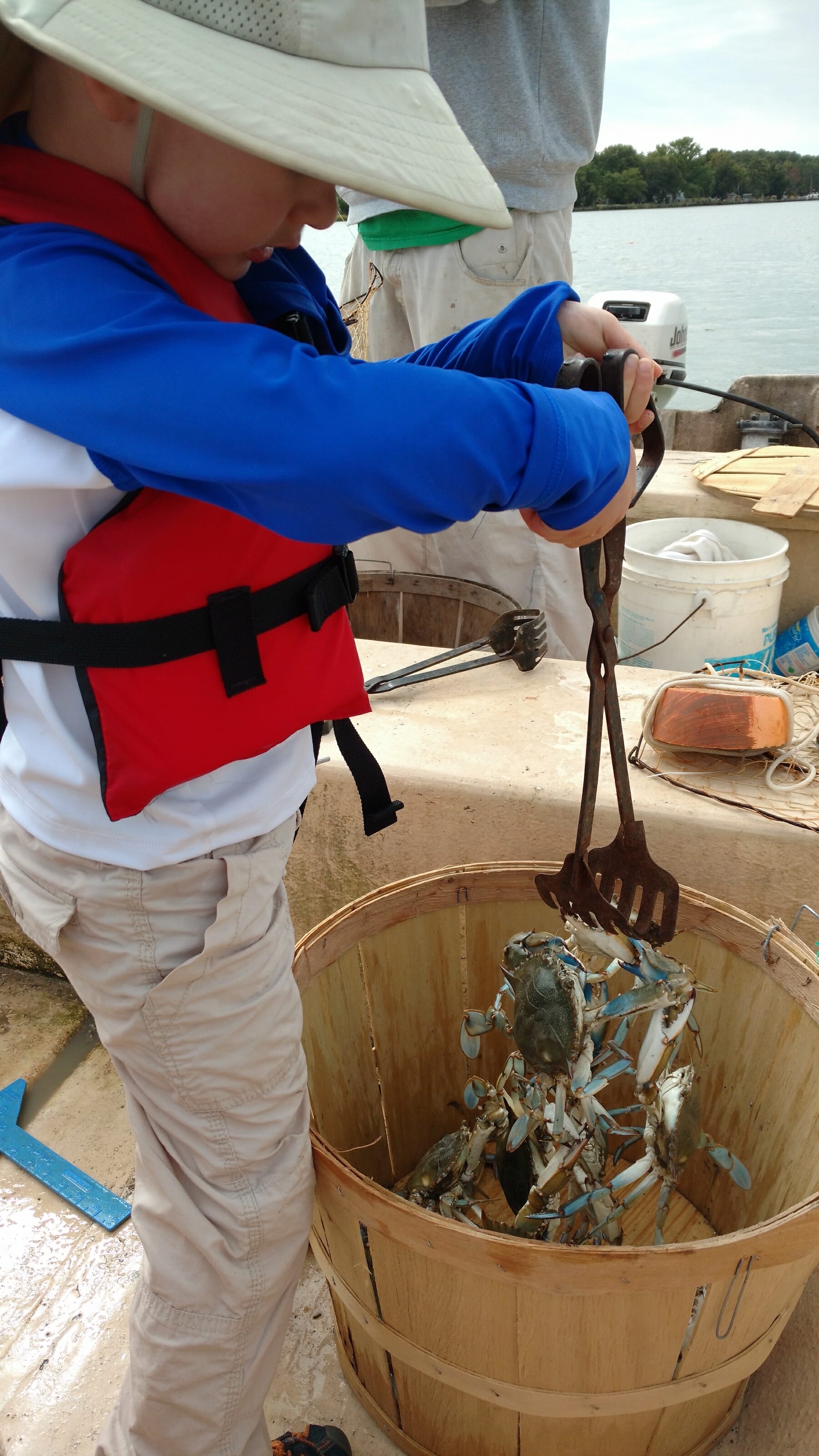 Improvements to stream health in the headwaters translates to better water quality downstream in the Chesapeake Bay.
This legislation aims to reinvigorate CREP, thereby helping Pennsylvania and other states meet their Chesapeake Bay cleanup up goals while increasing trout habitat and enhancing farmers operations throughout the Basin.
Specifically, the Conservation Reserve Enhancement Program Improvement Act:
•Raises the priority of CREP in USDA's toolbox by directing USDA to allocate no less than 3,000,000 acres into the Conservation Reserve Enhancement Program by 2023. This ensures opportunity for farmers to enroll and gives partners the certainty needed to continue to invest in CREP.
•Ensures USDA cost share is based on customary local costs for practice components such as installing stream fencing, stream crossings and alternative water sources on marginal pastureland.
•Improves effectiveness of the program by ensuring funding is available to support adequate care of riparian forest buffers so these plantings thrive.
•Increases efficiency and streamlines delivery by expanding opportunity for partners to handle burdensome riparian buffer maintenance on behalf of landowners. Pooling CREP contracts and handling maintenance on a large scale will save time and money, and ensure maintenance is done correctly and that buffers succeed.
Farmers and landowners, working with TU and others, have begun making improvements in water quality and trout habitat in the Chesapeake Basin.
As Congress drafts its new Farm Bill, it is a great time to consider how the new Farm Bill can provide an even better tool to use to improve our streamside forests. We thank Senator Casey for his positive contribution to the Farm Bill debate and TU urges Congress to give this new bill some strong consideration.
Steve Moyer is Trout Unlimited's vice president for government affairs. He is based at TU's headquarters office in Arlington, Va., not far from the Potomac River, which benefits from TU work far upstream.