By Nick Schmal and Laura MacFarland
As stewards of more than 220,000 miles of America's fishable streams and rivers, the U.S. Forest Service has long been an invaluable partner in protecting and restoring coldwater fisheries and their watersheds throughout North America.
Perhaps most impactful in recent decades, has been their leadership in the advance of aquatic organism passage research and their eagerness to partner with organizations like Trout Unlimited to implement road stream crossing upgrades. This approach has paid huge dividends for the resource resulting in well over 1,000 aquatic organism passage projects nationwide.
Dale Higgins, USFS Hydrologist, has long personified these strengths of the agency. On Feb. 3, the Wisconsin Trout Unlimited State Council proudly awarded Dale Higgins the Robert Hunt Resource Professional Award in recognition for his dedication towards the protection and restoration of water resources in Wisconsin.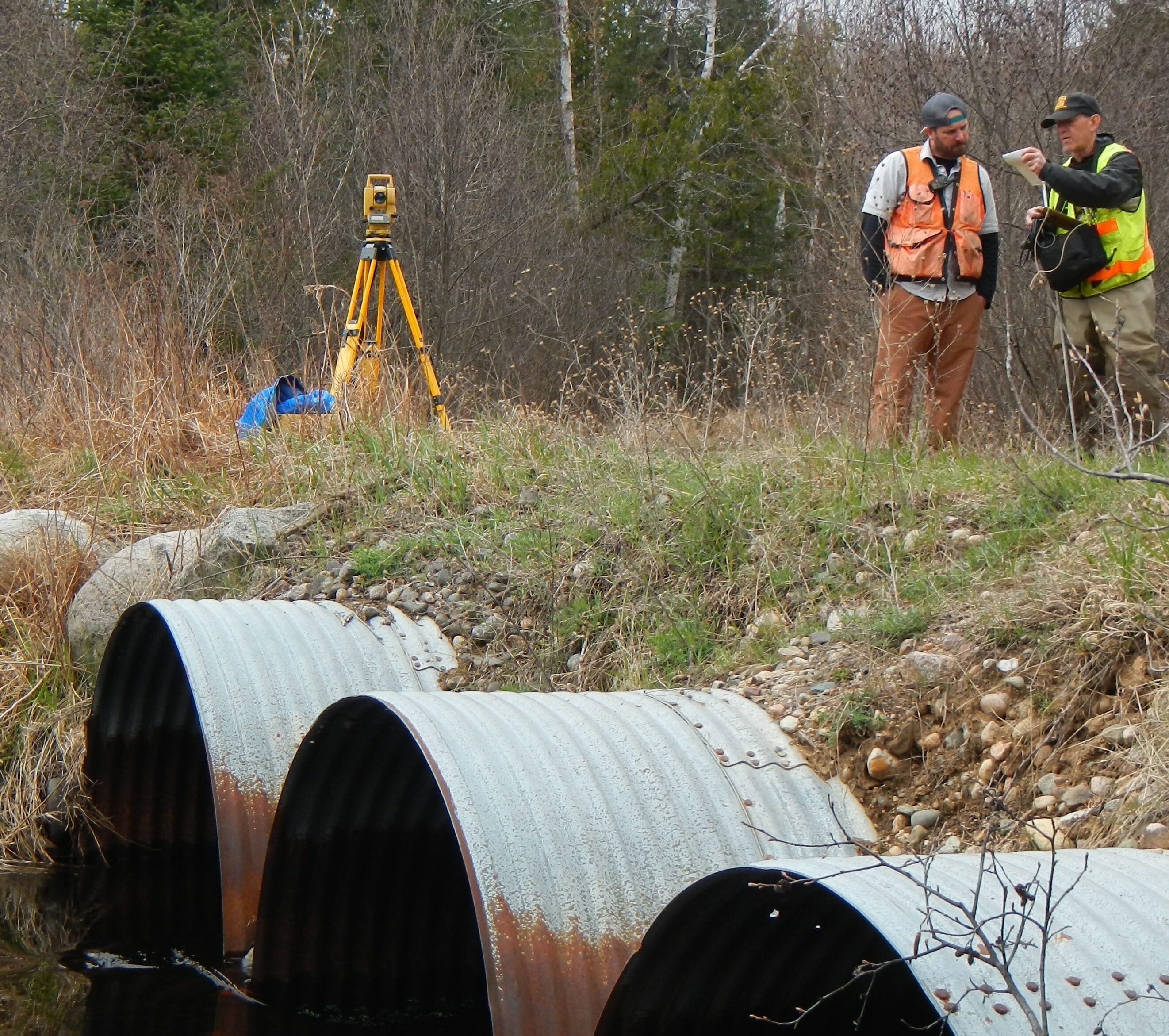 Higgins, who recently retired from the USFS with nearly 39 years of honorable public service as a hydrologist, began his career with the Forest Service in Roanoke, Va., on the Jefferson National Forest, then traveled west to John Day, Oregon to work on the Malhuer National Forest. He completed his long natural resource career on the Chequamegon-Nicolet National Forest in northern Wisconsin.
Higgins' diverse geographic work background and experience includes a broad range of hydrology and watershed management activities implemented to protect, restore and manage streams, lakes and wetland habitats and ecosystems. He has developed prescriptions and/or mitigation measures for various on-the-ground land management activities such as road construction, mining activities, timber sales, sewage treatment plants and recreations sites, to name a few.
Since 1998 Higgins has been involved with 257 aquatic organism passage projects on the Chequamegon-Nicolet National Forest. His leadership, expertise, and willingness to educate and engage partners has enabled the USFS to leverage large sums of funding through the Great Lakes Restoration Initiative to the benefit of our streams in the Lake Michigan and Lake Superior basins.
Higgins was also instrumental in establishing an existing partnership with TU which has resulted in an increased capacity of the agency on the ground. More than 20 aquatic organism passage projects were implemented on the forest last year.
Wisconsin TU is grateful to Higgins for the hard work and dedication that has made a positive and lasting impact on the state's coldwater resources.