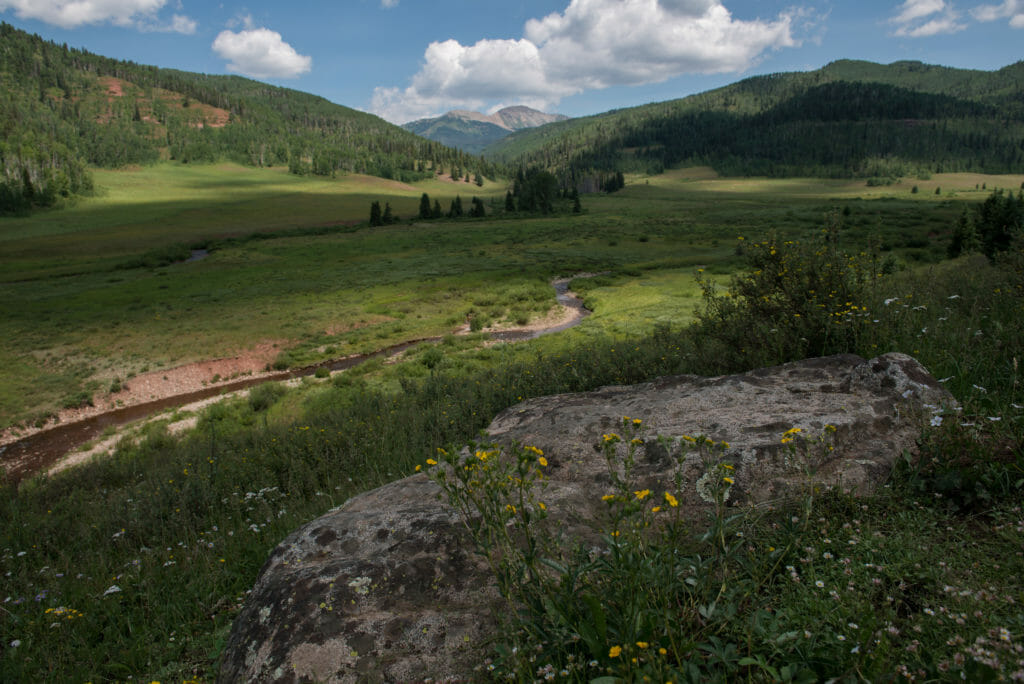 I recently went out with the Five Rivers TU chapter in Durango, Colo., to help plant willows along the banks of the Hermosa Creek. (Full disclosure: I'm on the board of the chapter). Closing in on the final steps, I couldn't wait to get out there to see all the work completed so far and to help with the finishing efforts.  
Starting in 1992, Hermosa Creek was identified as a location to restore native cutthroat trout habitat. The Colorado River cutthroat occupies just 15 percent of its historic range, but this project will add over 23 miles of new habitat in a spectacular setting. Three barriers were constructed to prevent nonnative fish migration, rotenone treatments applied to remove nonnatives, and now restoration is in full swing.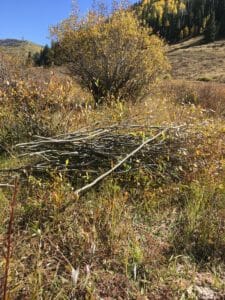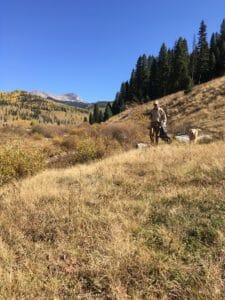 Willow planting is one of the last steps to restore the area near the most downstream barrier. Last fall, 5RTU, the U.S. Forest Service and plenty of volunteers spread grass seed to mitigate the heavy equipment brought in to construct the barrier, so this year, willow planting commenced to help finalize the restoration.
We had nearly 20 volunteers come out to help with this work. Some folks cut willows from upstream sources along the East Fork of the Hermosa, we rented a stinger from NRDC to inject blasts of water into the bank and then stuck the willow cuttings in those holes to ensure their soon-to-be root networks thrive in the cold, clean waters of Hermosa Creek.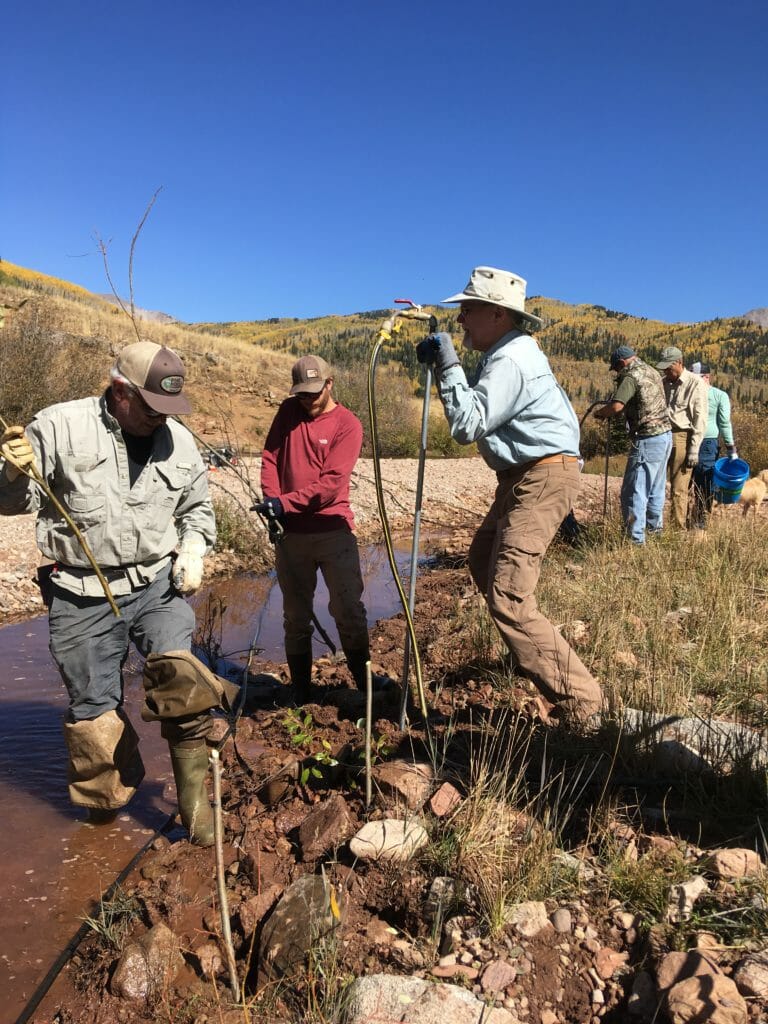 Eating lunch and looking back at our work, we relished in nearly 100 new willows lining the bank. Creating habitat for these native cutthroat trout is a thrilling prospect, and I can't wait to go back in the spring to see how many willows survived winter.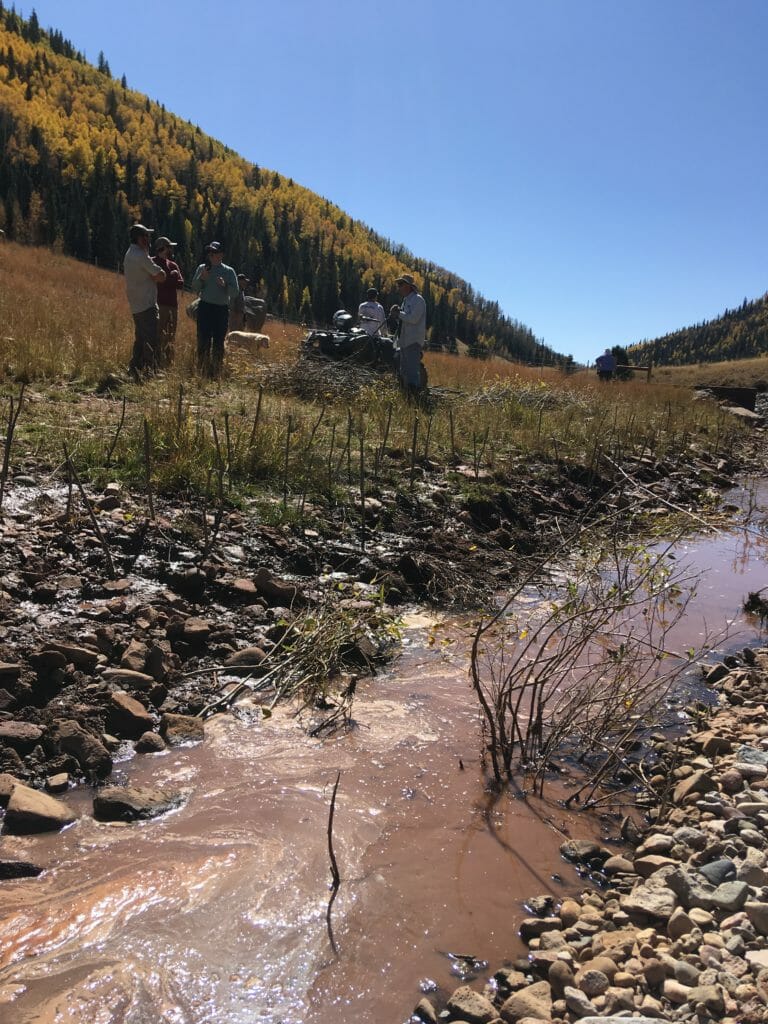 Of course, I had to run downstream to fish after the hard work. I caught plenty of beautiful brook trout confident they couldn't jump the barrier, but I can't wait until next year to go back and fish upstream to catch the remarkable Colorado River cutthroat.