Ask my wife, my fishing buddies, co-workers or anyone that recently asked me earlier this fall, "how are you?" I've been anxious, and I am not the only one.   
Fall has arrived, generally meaning you can count on good to great trout fishing and more than just a chance of rain. With the winter freeze looming in the not so far distance, September and October weekends reliably feature plenty of flotillas, blacked out months in advance with intentions to be fishing. So far this year though, plans have been scrapped and future fishing escapes come with a question mark. 
2019 has officially been the hottest, driest summer on record in Anchorage. Extreme drought is seemingly the new, and terrifying, norm. Looking both North and South from Alaska's big city, the world-famous Kenai River and the Susitna River (equally stellar in its own right) have been entrenched in multiple wildfire battles threatening infrastructure, private property, limiting access and disrupting sportfishing and tourism operations.
Additionally, flows on Susitna River tributaries, frequented by Anchorage and MatSu anglers and a personal favorite, were reduced to less than a fifth of their average flow. Rivers are un-floatable, water temps are surpassing safe levels for fish, guides have reported dead rainbow trout, and fly shop acquaintances who have lived in the area for decades are saying they've never seen anything like this.  
The Deshka River, a Susitna River tributary, saw water temperatures in excess of 80 degrees water temperatures in excess of 55 degrees are stressful to cold water fish and can ultimately become lethal if too warm. The massive glacial Kenai River even exceeded 55 degrees this summer and other waters of Alaska witnessed mass die-off of salmon as a result of warm water like the Koyukuk River in the northwest interior. 
This is my plight in the wake of a historically un-seasonable summer, and it is of admittedly zero significance. Though fish, and their health, were on my mind like they always are, much of my concern was focused on the struggles that record heat and extreme drought brought my friends in the guiding community and fellow Alaskans whose livelihoods, health and homes were under threat. 
Alaska residents living near the Swan Lake, Deshka, and McKinley fires were forced to uproot their lives. Sportfishing outfitters scrambled to evacuate while simultaneously setting up temporary shop on different stretches of water. Immense State and Federal resources have been deployed to battle the blaze, defend private property, and protect public infrastructure; an unfortunate price but the reality of the situation.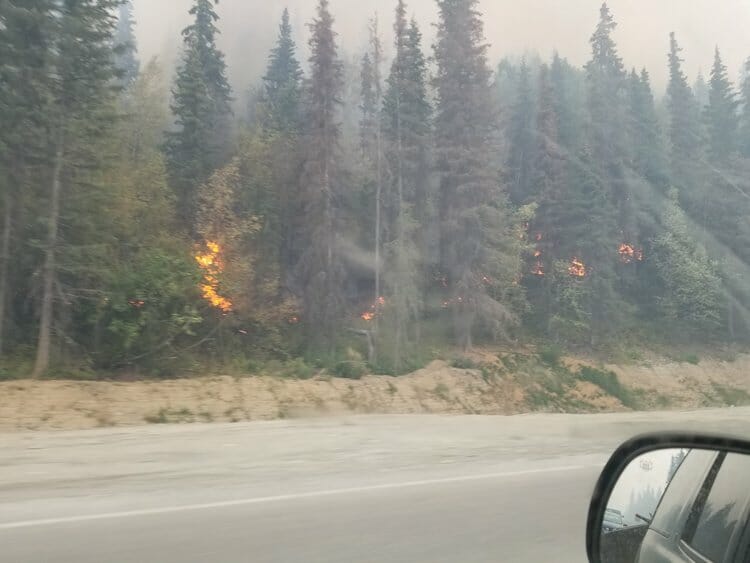 Climate scientists have been correct so far and it is likely that we will see this un-seasonable weather pattern more frequently. The question Alaskan anglers should be asking is, "How resilient are our world class fisheries?" 
Alaska will continue to have forest fires and suffer drought, fish will find themselves in literal hot water, and the climate will likely continue to change, as predicted by scientists. The easiest thing Alaskan anglers can do to safeguard our fisheries is maintain the healthy habitat sustaining our fish to limit stressors, preserve thermal refugia (localized patches of colder water) and other cold-water sources. Healthy habitat and clean, cold water are the building blocks of resiliency.
Over the past several days, rain has continued to grace us and portions of the Upper Kenai River that were closed due to fire operations are reopening much to the relief of business owners and anglers. I got my boat on the water this weekend and it was a serious relief to see eddies full of colorful sockeye salmon and watch the subsurface life of a river I love continuing as usual.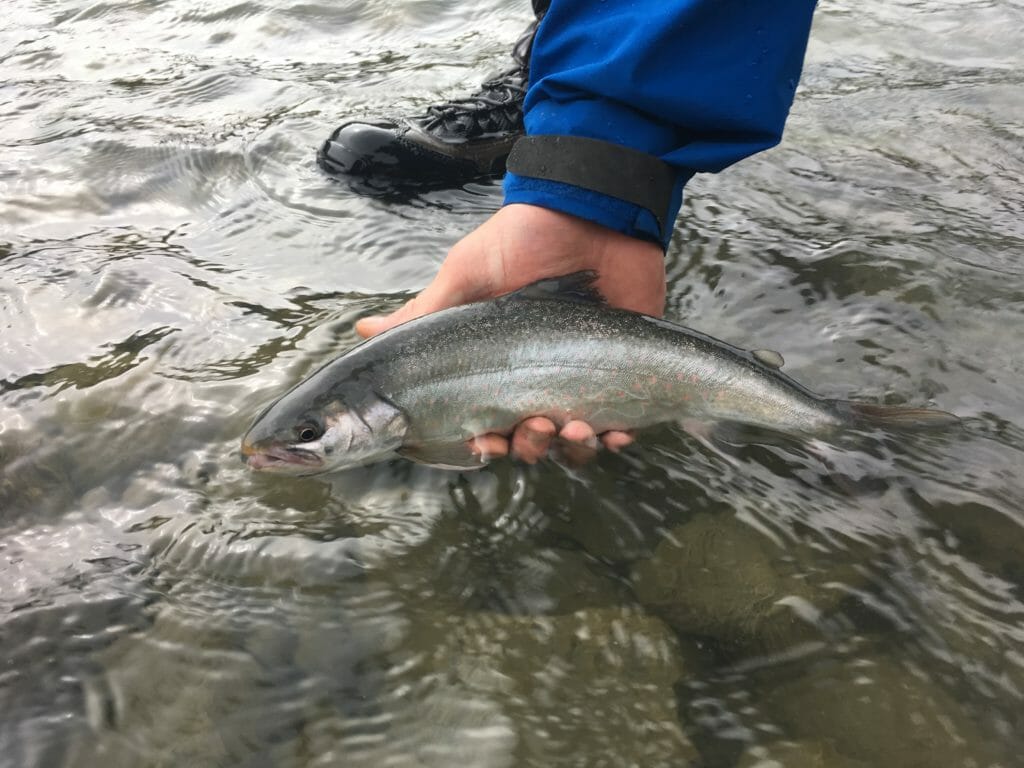 Thank you to the firefighters and emergency responders who have been putting in tireless hours of labor defending our homes, businesses and the places Southcentral anglers love. 
Eric Booton is the sportsmen's outreach coordinator for TU' Alaska Program. He lives and works in Anchorage.