Jamie SanFilippo is president of her local Spring Creek Chapter in Pennsylvania. She joined TU when she brought the Trout in the Classroom program to her job at the local YMCA.
Mentoring youth and new anglers is a passion for this active and avid conservationist. She also finds time to guide anglers on the fabled waters near Bellefonte, Pa., through her business American Fly Fishing Company.
Tell us your TU origin story. When, where and how did you get involved in Trout Unlimited?
I become involved with my local TU Chapter in 2015, while working for the YMCA of Centre County. I heard about their involvement with the Trout in the Classroom program and reached out to inquire about starting a program in the State College Branch. They didn't hesitate, it has been a great partnership, and the "Y Trout" Program has been in operation for seven years.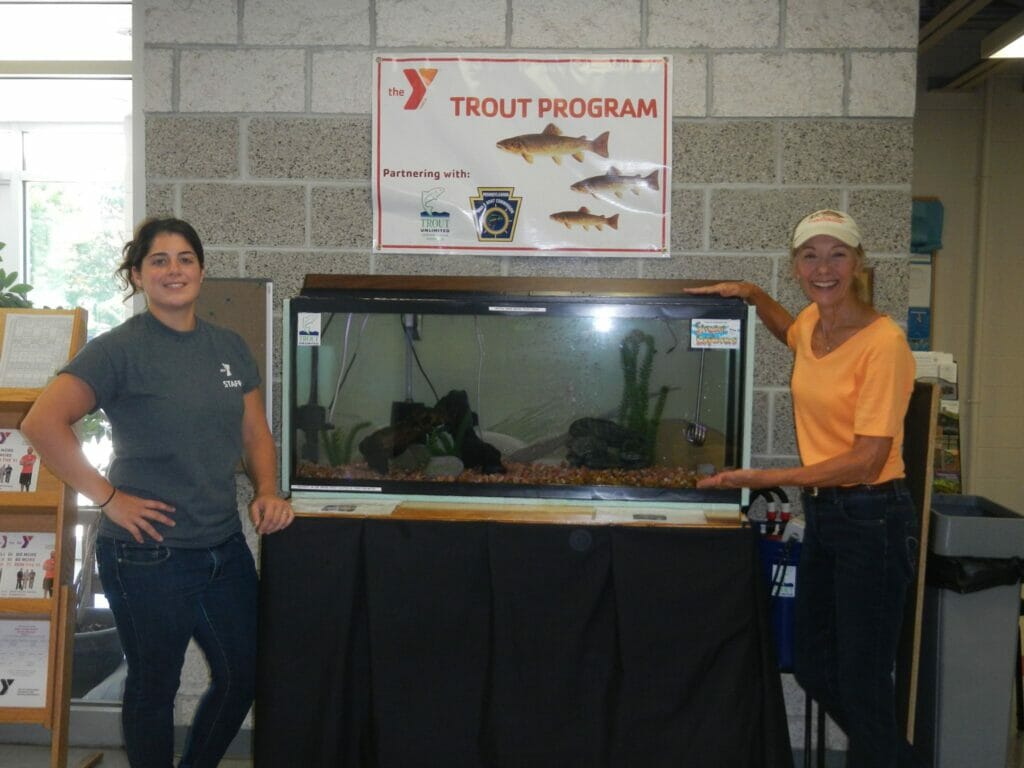 Why did you become more involved as a TU volunteer?
I quickly became more involved as a volunteer with TU when I learned that their mission aligned with my personal beliefs. As a Class A wild brown trout stream, Spring Creek is an incredible fishery, it has the most volume of fish per mile than any other stream in Pennsylvania. I wanted to help preserve and protect it while educating others about the importance of giving cold-water streams the highest level of protection possible.
What has been the most rewarding part of volunteering with TU?
The most rewarding part of being a TU volunteer is connecting people of all backgrounds and ages to coldwater streams and conservation. It is hard to make the average person a conservationist. You have to connect them to something. Using fly fishing as a vehicle to do this, is important and effective. Conservation and fly fishing go hand in hand—we tend to want to protect things that we love.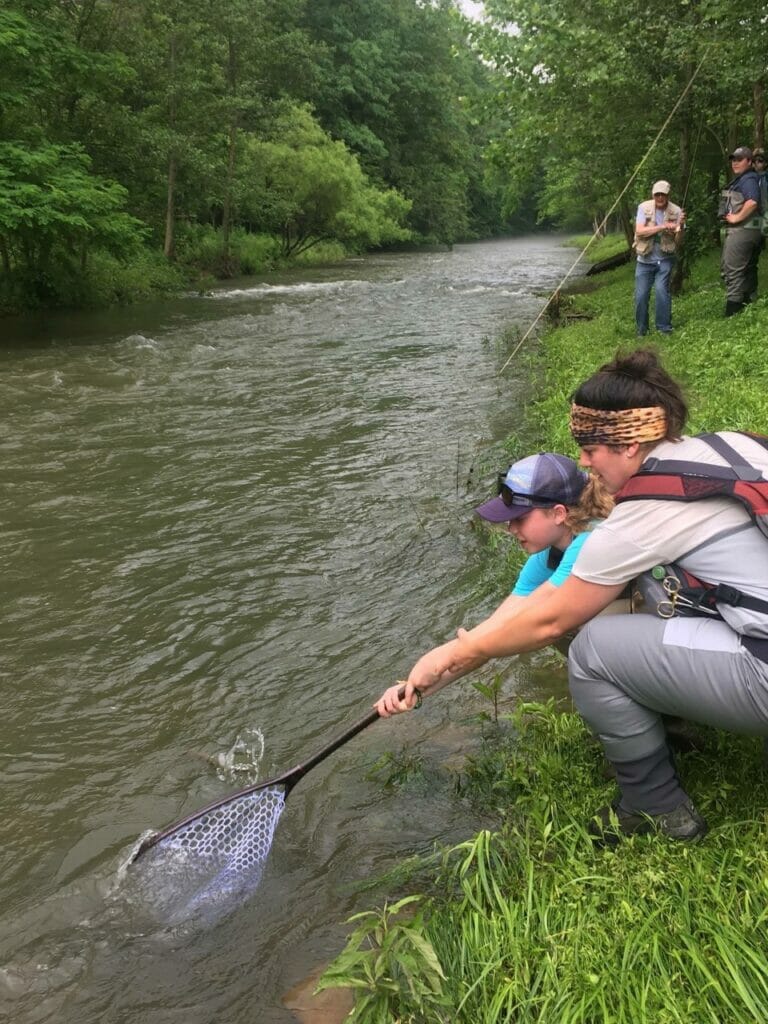 What are you working on to change TU to help make it a more engaging, open, inclusive and diverse community?
As a young female president, I have the ability to recruit and engage people who are, well, like me. I am using that to my advantage. Our chapter is lucky to have four female board members, as well as a young senior vice president and junior vice president. Supporting our Women Anglers Group is a priority of mine, women deserve a spot at the table and a voice. I think that is a demographic that is underutilized and often undervalued.
What has been your biggest struggle within TU and why have you continued your volunteerism with TU despite that challenge?
Personally, my biggest struggle with TU and volunteerism is time. Having a full time job, a small guiding business, a personal life, and being the President of a very active conservation organization, can be difficult at times. I've definitely learned to prioritize and manage my time accordingly. But, I have to say, being the President of the Spring Creek Chapter of Trout Unlimited has been one of the most rewarding and humbling experiences I've ever had.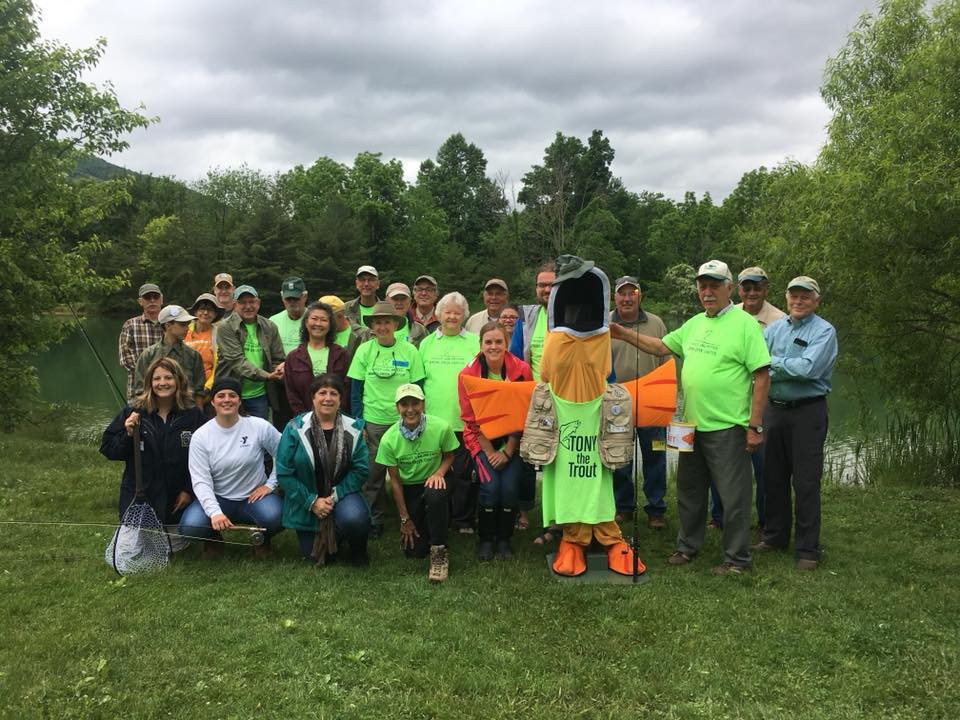 If you could paint a picture of what TU looks like in five years, what would we see?
I believe TU is doing a great job of spreading the message of protecting, reconnecting, and restoring our coldwater streams and the places we love to fish. Unfortunately, our region, like many others, is currently facing a serious privatization problem. When individuals and businesses take water access away from local conservation organizations and anglers, little can be done to ensure they are doing what is in the best interest of the stream. We cannot restore these amazing fisheries and connect people to coldwater conservation if they do not have access. I would like to see TU partner with organizations that make stream access and opportunity a priority, to amplify their reach and services. Ultimately, I believe that water belongs to the people, it should be protected by the public, and the public should have access to quality fishing.
Describe a perfect day?
My perfect day would be waking up on a beautiful spring morning, eating a delicious breakfast, and having a cup of coffee on my back porch over-looking Logan Branch. After a relaxing morning, I would go for a walk to my secret spots to find morels and ramps. Then, I would finish the day volunteering as a streamside coach for our Service Program. Fly fishing has been proven to be therapeutic to individuals with PTSD. What kind of a person would I be if I didn't use my skills to help people who could benefit from them the most?
Is there anything else you'd like to share?
"In the end we will conserve only what we love; we will love
only what we understand; and we will understand only
what we are taught." — Baba Dioum, 1968
---
We Are TU features stories of the people and volunteers who care deeply about clean water, healthy fisheries and vibrant communities and roll up their sleeves to volunteer. Whether by leading local conservation or science or efforts, connecting and collaborating with partners, inspiring youth, engaging with service members or advocating for change, they are on the front lines of our community and helping shape it as we grow and learn together.
Since it's not possible to sit down and have coffee or spend an afternoon on the river to show you what we're up to, a blog post will have to do. As you read, we hope you'll consider joining us. We need your ideas to help make a bigger impact.