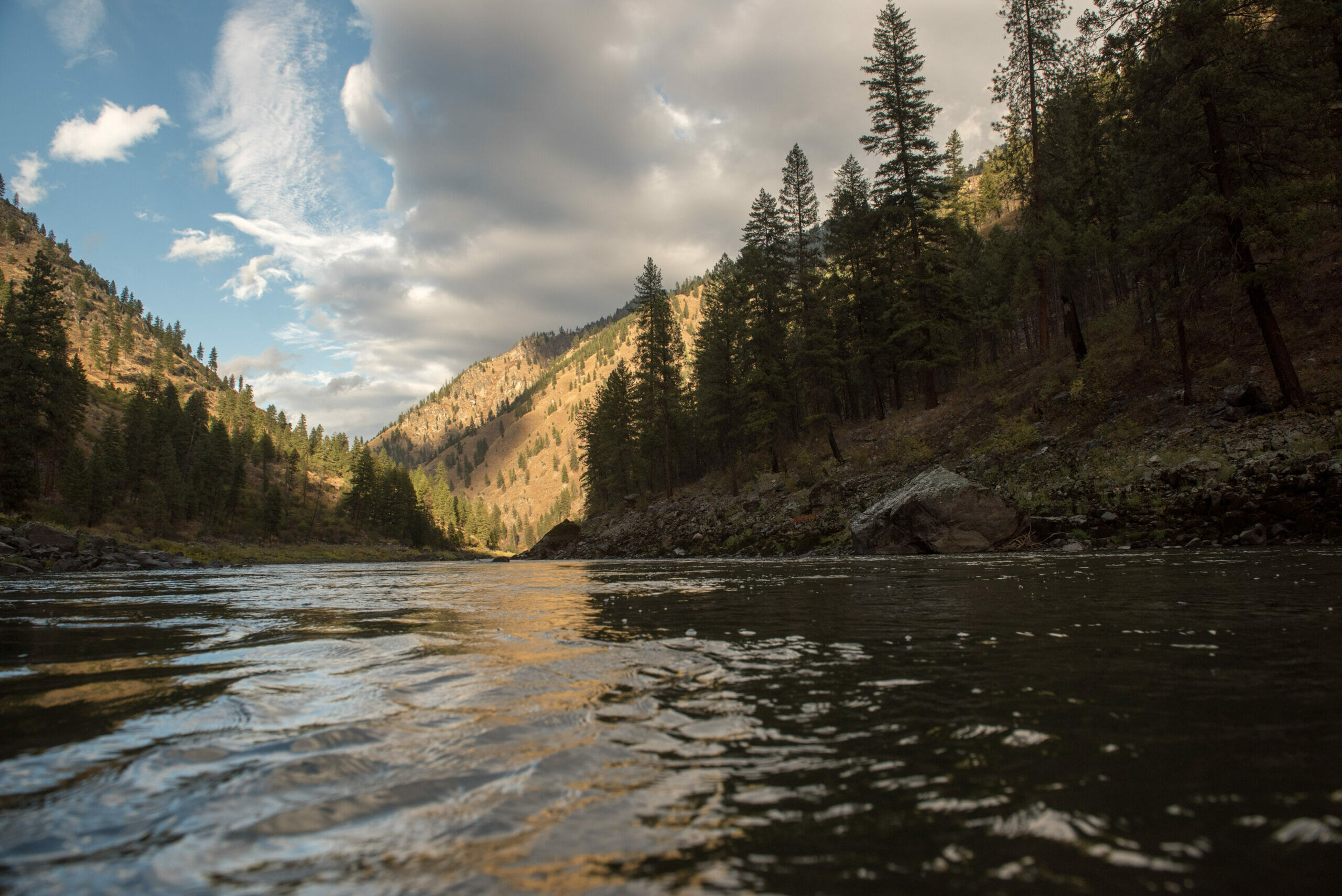 Trout Unlimited welcomes announcement but calls for swift action
FOR IMMEDIATE RELEASE
Contacts:
Chris Wood, president and CEO, Trout Unlimited, chris.wood@tu.org
ARLINGTON, Va.—Washington Gov. Jay Inslee committed on Thursday to work jointly with U.S. Sen. Patty Murray (D-WA) on a "robust, rigorous and fast" process to identify potential replacement infrastructure for the energy, irrigation, and transportation systems provided by the lower Snake River dams. Inslee promised to "to answer the question of how to replace the services of the Snake River dams by next summer."
While he stopped short of calling for dam removal, he did acknowledge the aging concrete barriers' damaging impacts on Snake River salmon, Northwest Tribes and rural economies reliant on the fishery.
Trout Unlimited president and CEO Chris Wood welcomed the announcement as an important step toward saving wild Snake River salmon, but cautioned that the Murray-Inslee process must lead to fast action.
"The time for half-measures and protracted discussions over the fate of the lower four Snake River dams has passed," Wood said. "If we want to save these fish, we need decisive leadership such as that demonstrated by Congressman Mike Simpson. The presence of the four lower Snake River dams will soon make Idaho's salmon extinct. These dams generate a small amount of electricity that can be replaced. They provide a means of shipping grain that can be replaced. But salmon and steelhead need a river, not a series predator-laden and lethally hot slack-water reservoirs."
Inslee said it was time for a "vigorous discussion" about how to replace the services the dams provide. "We know they are an impediment to salmon," he said, acknowledging the vast body of evidence showing that the lower four dams are the most significant obstacle for recovery of salmon in the last, best habitat left in the continental United States.
Inslee said Senator Murray will make an official announcement about the process in the next couple of weeks, but made a firm commitment that by July 2022, after listening to all stakeholders, the two of them will produce a proposal for replacing the services provided by the dams.
The event, hosted by Washington Conservation Voters, also featured WCV Executive Director Alyssa Macy and Nez Perce Vice Chairman Shannon Wheeler. Both advocated powerfully for the urgent need for dam removal.
In February, U.S. Rep. Simpson (R-ID) released a proposal to remove the four lower dams, redevelop the Northwest region, and upgrade power generation, shipping and water delivery systems. Wheeler applauded Simpson for his leadership and said that the new Murray-Inslee proposal should build on the thoughtful work of the Idaho congressman.
"The choice is clear," Wood said. "We can ensure a future where Idaho's wild salmon persist, or because of our unwillingness to take out these dams, we can allow them to become extinct on our watch."
More resources:
###
Trout Unlimited is the nation's oldest and largest coldwater fisheries conservation organization dedicated to caring for and recovering America's rivers and streams so our children can experience the joy of wild and native trout and salmon. Across the country, TU brings to bear local, regional, and national grassroots organizing, durable partnerships, science-backed policy muscle, and legal firepower on behalf of trout and salmon fisheries, healthy waters and vibrant communities.