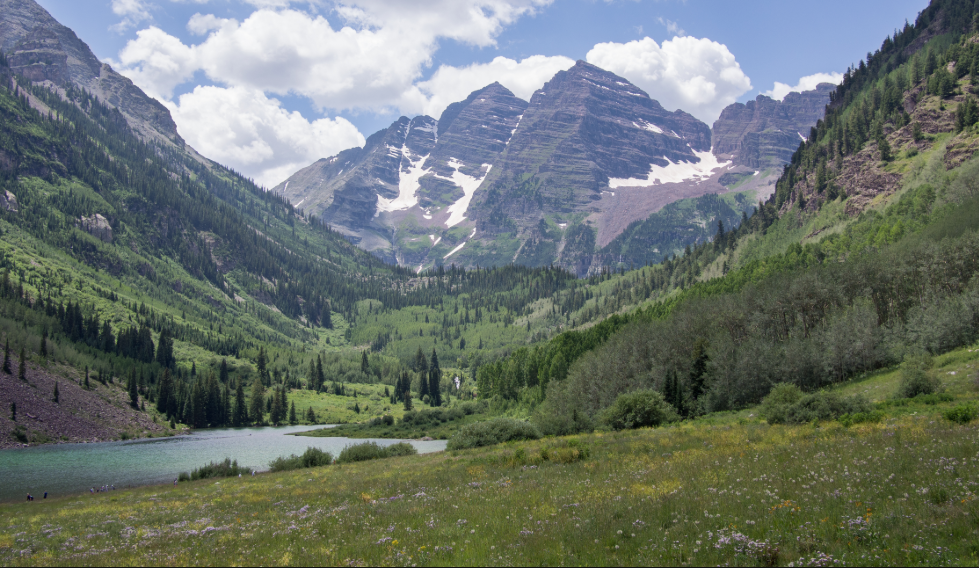 A settlement that could move a dam to a better location than beneath the Maroon Bells might be reached in Colorado. Wikipedia photo.
Editor's note: Every day, all across America, TU volunteers are working in their local watersheds to improve habitat, water quality and angler opportunity. We're starting a new weekly feature here on the TU blog to honor those volunteers and share their stories.
A court case in Aspen, Colo., might be nearing its conclusion with a settlement between the city of Aspen and several plaintiffs, including Colorado Trout Unlimited, that would move two prospective dam sites from important watersheds and disperse the city's future water storage among six different, lower-impact sites. It looks like a much better plan than the existing one, which would put a dam at the base of Pyramid Peak within site of Colorado's iconic Maroon Bells (pictured above).
Compromise and settlements almost always beat drawn-out and expensive court cases. We'll chalk this settlement up as a win for the Roaring Fork Valley's rivers, its trout and its anglers.
Here's what else TU is up to around the country:
These are just a handful of examples of how TU, its staff and volunteers work every day to make fishing better for all.
— Chris Hunt