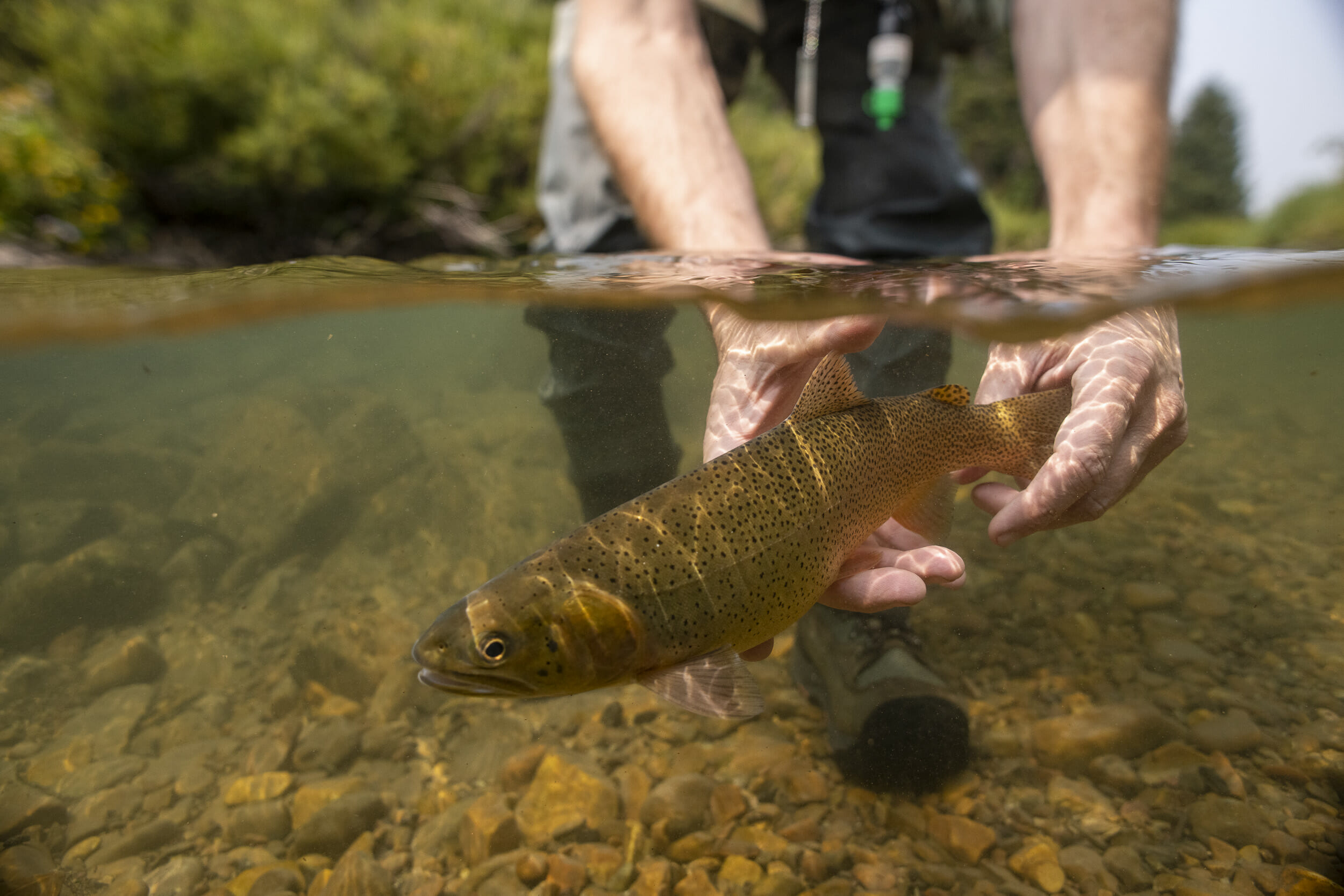 The Snake River Headwaters Initiative is working to make streams healthier, water cleaner, and fishing better, now and for future generations, in one of the last, best places for cutthroat trout.
In the rivers and streams around Jackson Hole, Wyoming, community and conservation are strategically aligned to conserve, protect and restore a special native trout stronghold.
The headwaters of the Snake River are a dynamic place, carved by glaciers and snowmelt coursing through the jagged peaks and valleys of the Teton and Gros Ventre Ranges, in the heart of the Greater Yellowstone Ecosystem. The underwater network formed by the mainstem Snake River, freestone tributaries, and spring creeks, is largely intact, providing cold, clean water and a diversity of connected habitats for native Snake River cutthroat trout – the only remaining subspecies of cutthroat trout in the West that still dominates in its home range – as well as other native aquatic species. This unique Snake River cutthroat trout population is one of the reasons why TU believes this watershed is so important to conserve, protect, and restore.
A Cutthroat Paradise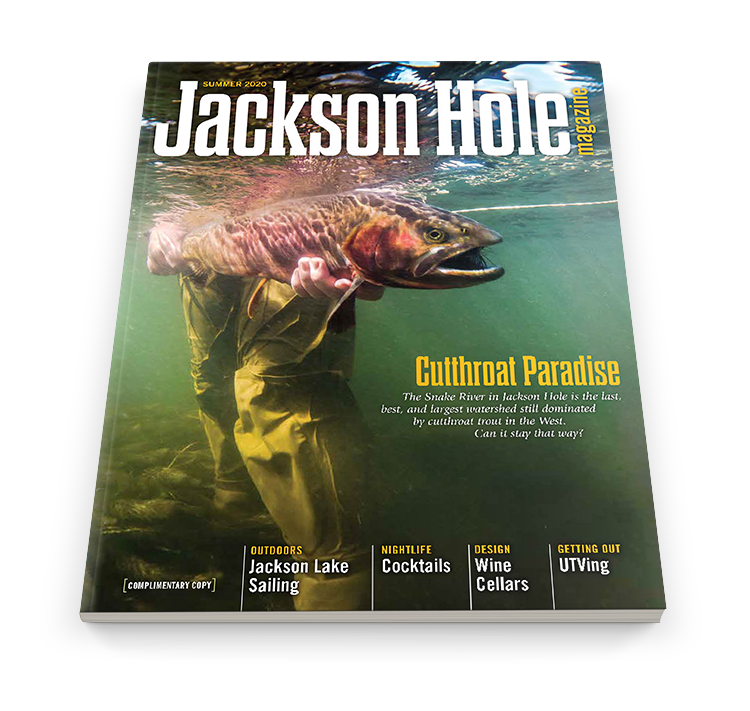 We recommend the cover story of the Summer 2020 issue of Jackson Hole Magazine as a resource for learning more about the importance of this watershed for cutthroat trout in the West, and why TU and partners think it's worth fighting for.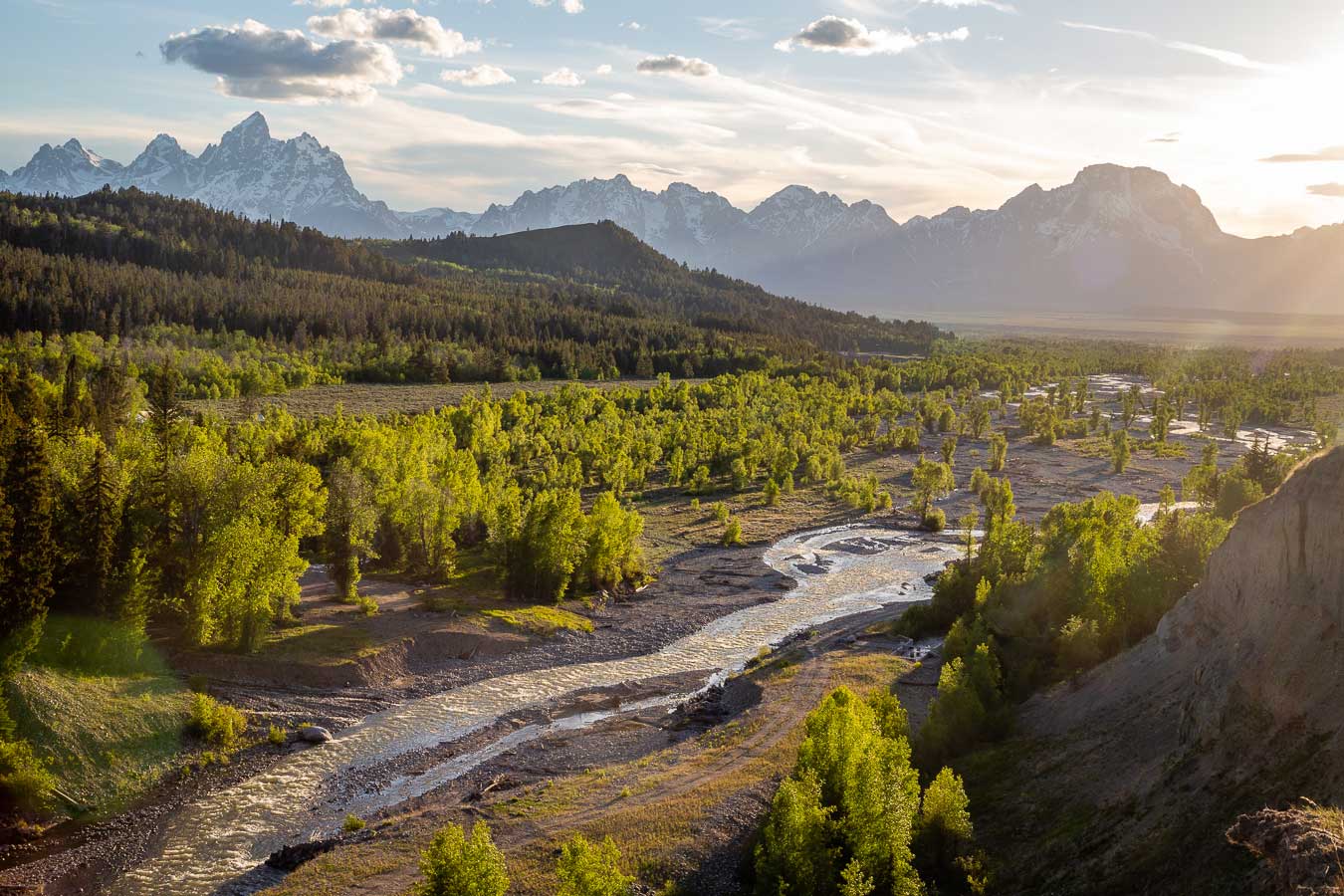 Our Story, Our Impact
TU's Snake River Headwaters Initiative was launched in 2016 as a partnership between Trout Unlimited and the Jackson Hole Trout Unlimited chapter to ensure that this unique native cutthroat trout fishery remains intact and thrives long into the future.
Since then, our impact and presence in the community has grown exponentially, and the Initiative has become a model for similar "Home River Initiative" efforts between TU and local chapters around the country.
Our impact, 2016-2021:
7 on-the-ground projects completed
28+ miles reconnected
8 miles restored
65+ conservation partners
$5,374,000 invested
1,275 students educated
Our strategies
Stream reconnection
Reconnecting migration corridors for cutthroat trout by removing fish barriers like irrigation diversions and undersized culver
Habitat restoration
Restoring habitat, healthy stream conditions, and water quality for cutthroat trout and other native aquatic species.
Watershed leadership
Developing a conservation strategy for the upper Snake River and its tributaries together with partners and stakeholders in the watershed.
Youth education
Educating local students about the watershed through the Adopt-a-Trout Program to inspire the next generation of conservation stewards.
Explore our projects
Find out more about our on-the-ground conservation projects in our Snake River Headwaters Initiative Story Map.
Our vision for the Snake River Headwaters is to continue to do all we can to foster resiliency and provide access to high-quality habitat for our Snake River cutthroat trout. We believe that if we can counter the impacts of human development, land and water management practices, and climate change across the watershed, the fish will be able to care of themselves, and we may be able to hang onto this area as one of the last, best places for cutthroat trout in the West.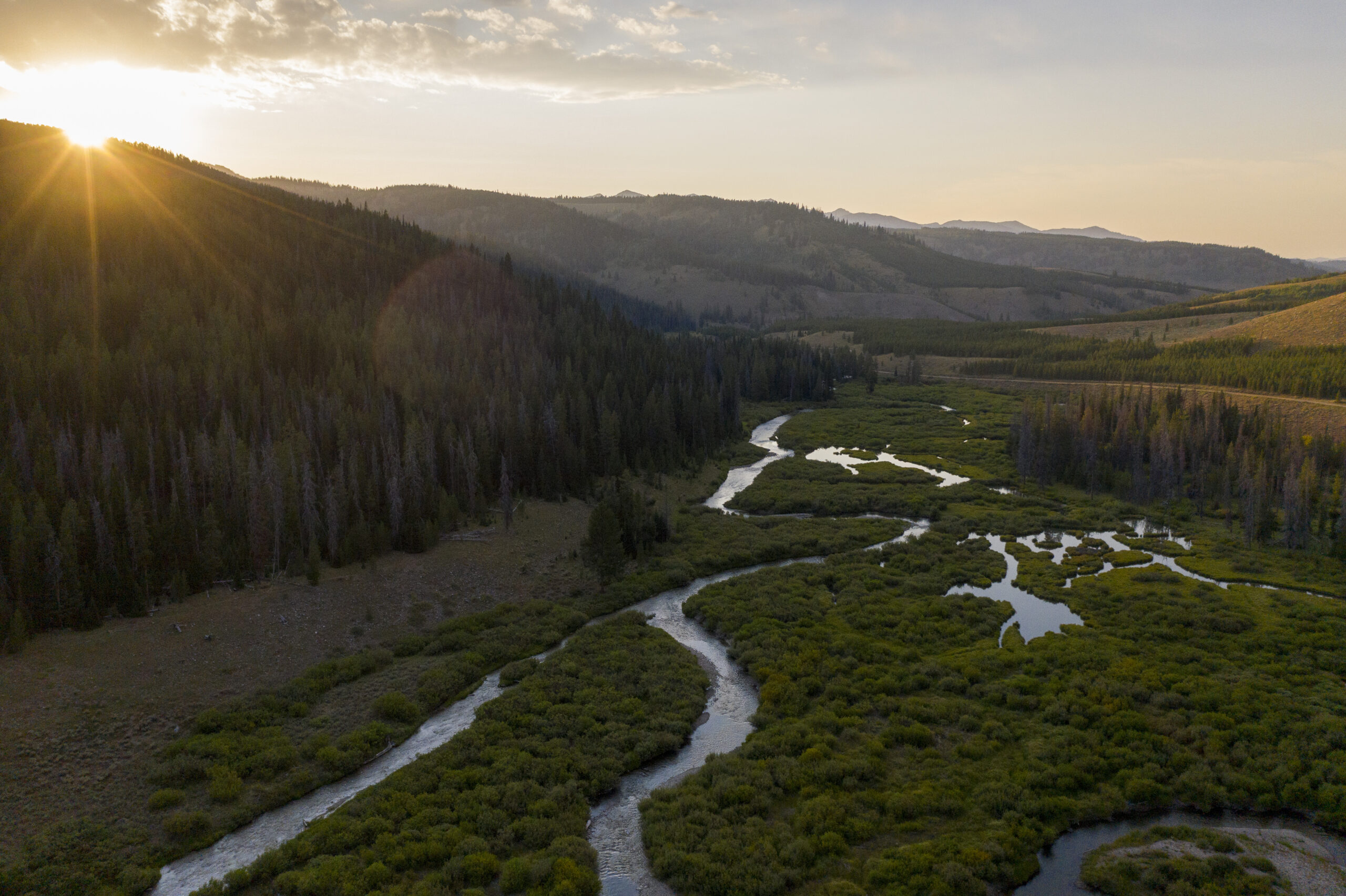 Get involved
Today, our reputation as a trusted, leading organization working on fisheries and water-related issues in the watershed allows us to respond to timely needs and complex issues throughout the Snake River Headwaters watershed, like water quality, prolonged drought, and associated research and monitoring efforts.
In order to carry out our vision for the future of the Snake River Headwaters, we will need your support and the support of a robust community of partners, supporters, researchers, local businesses, guides, volunteers, and chapter members to implement a portfolio of stream reconnection and habitat restoration projects and lead new collaborative, science-supported solutions to address emerging issues in the watershed that affect people and fish alike.
You can support these efforts through the following links by making a donation to Trout Unlimited (checks preferred, please designate your gift to "Snake River Headwaters" in the memo line or contact us to let us know of your gift designation), getting involved with and following the Jackson Hole Trout Unlimited chapter, volunteering with us, and signing up for our email newsletter.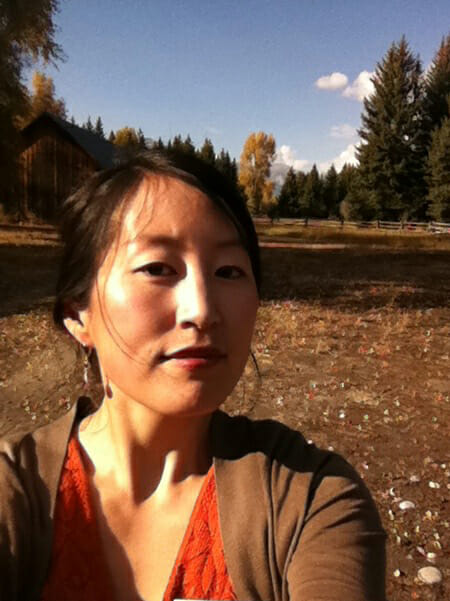 Contact us
We'd love to hear from you! Contact NW Wyoming Program Director Leslie Steen for more information.
Field Notes
Hear from our field staff and partners about the importance and impact of the Snake River Headwaters Initiative

"Our partnership with Trout Unlimited is a true example of synergy. Together, we are able to accomplish much more than we could do on our own. We frequently find places where our missions overlap and we are able to leverage our individual strengths to achieve real and long-lasting conservation wins."

"It's not just about giving fish the opportunity to come up and spawn. It's about accessing different habitat and allowing different life histories. And by having different life histories – of resident fish that just hang out in resident streams, or migratory fish that go to the Snake ,and everything in between – that diversity is what we're trying to conserve. That is what we're all after. That's what we have in the Snake, and that's what makes it so special."

"Without Trout Unlimited, none of this would be possible. They give us the capacity to do these large infrastructure projects that would take us decades and decades to fund, if ever."

"… under the water, we have something that's as precious and unique as the intact terrestrial wildlife of the Greater Yellowstone Ecosystem."
"I like the saying of some old timers that these spectacular mountains brought them to Jackson Hole, but it's the rivers that have sustained them and kept them here. The rivers and streams of this valley, and of course the real endemic old timer of that water system – the Snake River cutthroat, our indigenous trout. Anything we can do to sustain that population, to protect and restore spawning streams and historic corridors for this great fish, is important to all of us."

"Many hours of work go into coordinating efforts and studies that benefit the health and responsible management of the watershed. Many groups contribute their time and resources to these efforts, Trout Unlimited and Leslie Steen being notable for their leadership role."

"The One Fly values the hard work of the Jackson Hole TU staff as well as the community volunteers TU has rallied to assist in these worthy conservation projects. TU does a wonderful job working on government lands with agency scientists and on agricultural lands with the landowners to improve stewardship with the goal of improving trout habitat."

"We live in an amazing place with a rich and diverse ecosystem, but surprisingly, many of our students have not experienced it first-hand and know little about its inhabitants. By collaborating with Trout Unlimited, our students have been given multiple hands-on opportunities for exploration of trout habitat, life cycles, migration, and reproduction in real-world settings. The experience is invaluable, one that students recall for years to come, and is a highlight of 7th grade,"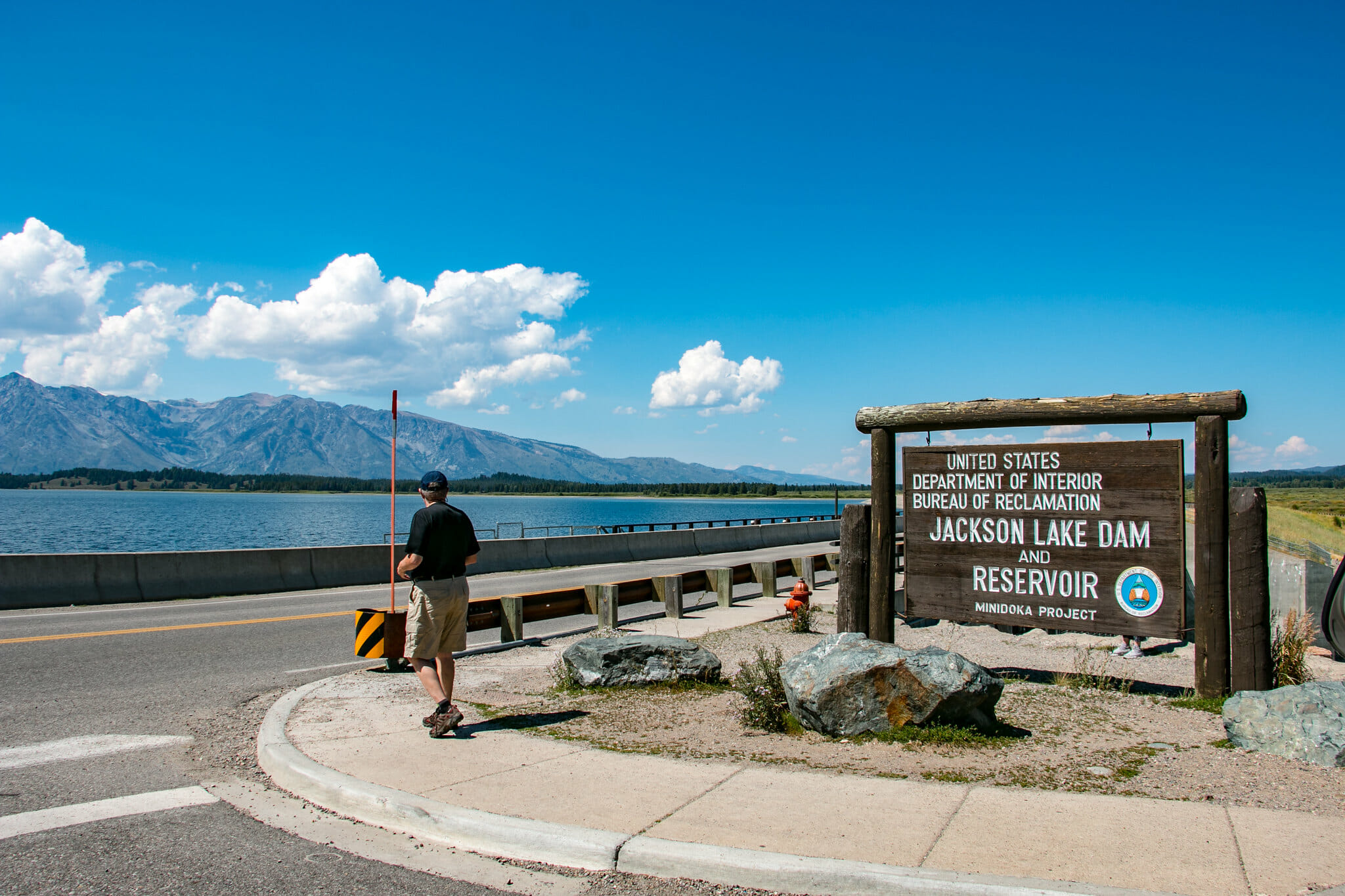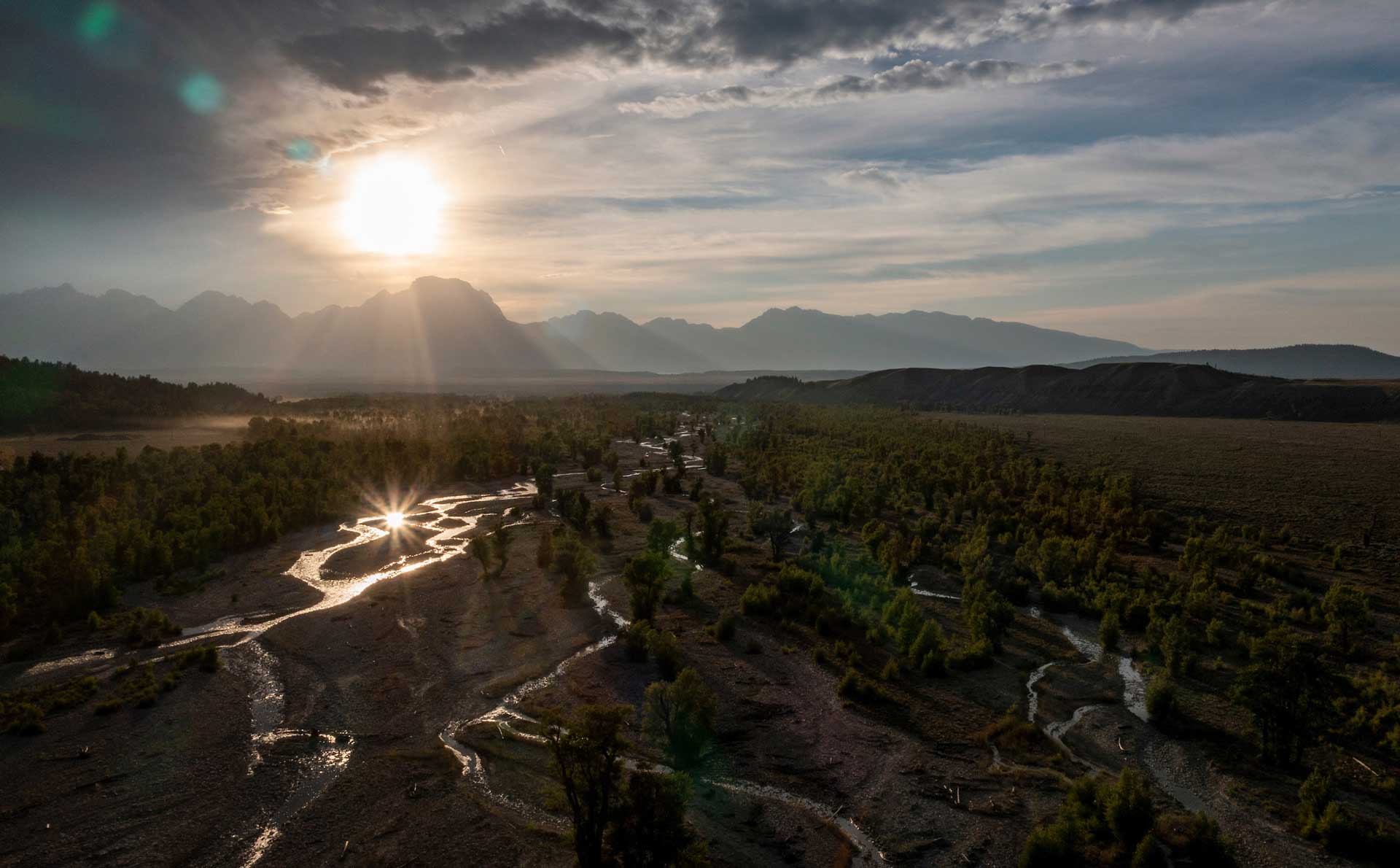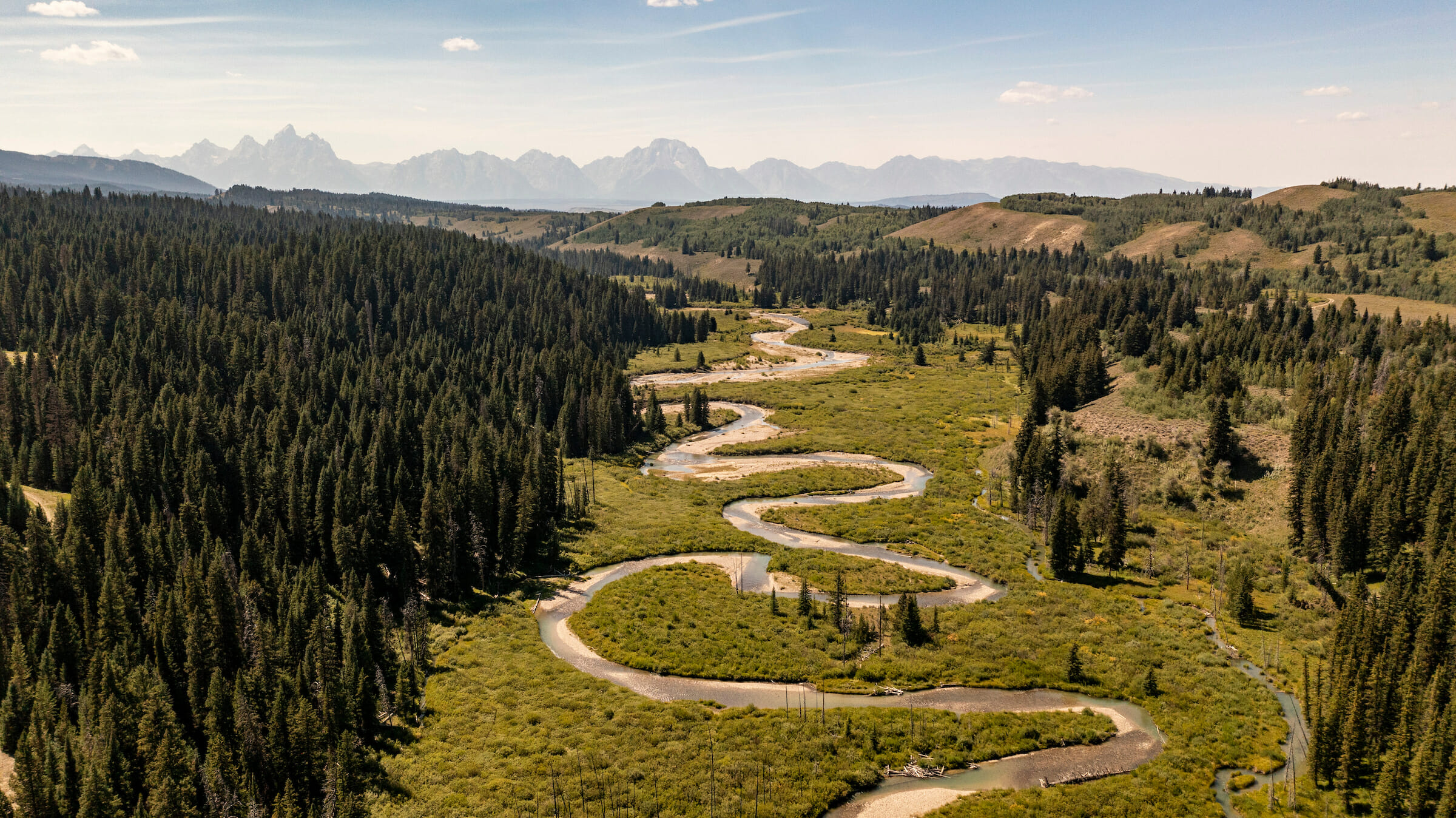 Trout Unlimited presents: Spread Creek, Wyoming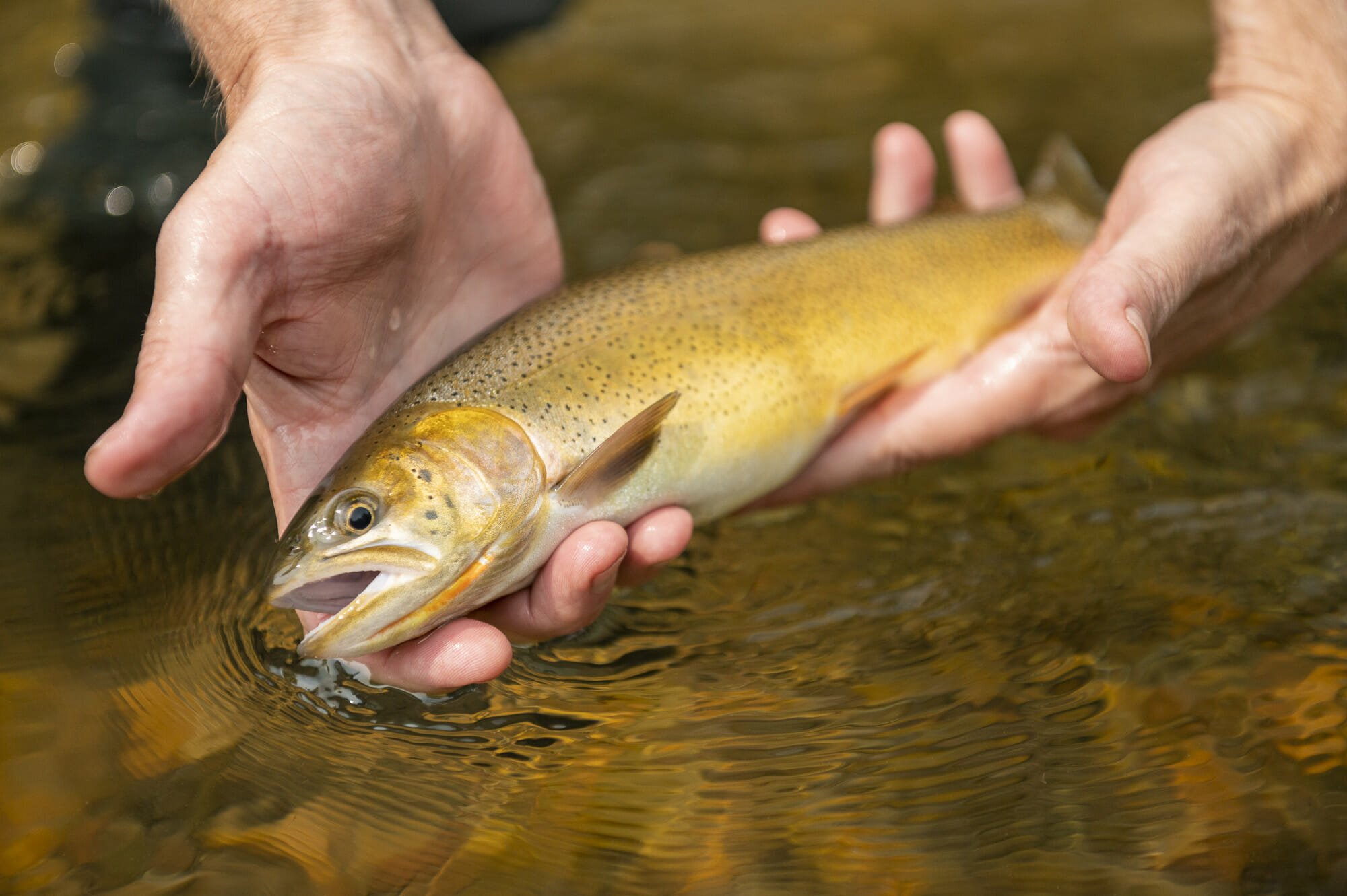 Building bridges for logging trucks … and native cutthroat trout