TU Regional Rendezvous
Join An Inspiring Weekend of Conservation, Community, Fishing and Fun!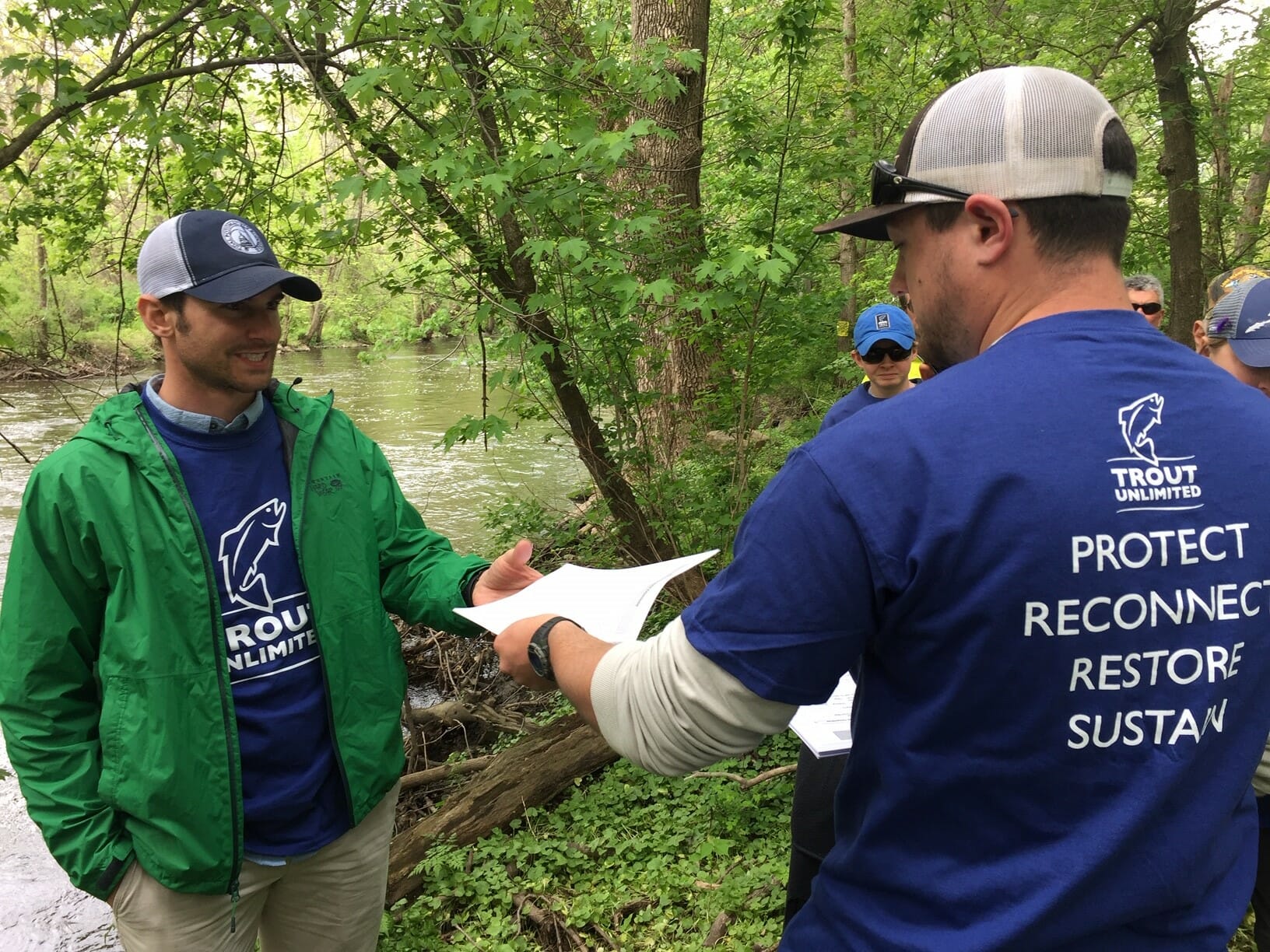 Join fellow conservationists, anglers and fellow TU members and volunteers from across the country at one of our great regional rendezvous this spring.
Have fun fishing and spending time with TU members and friends like you talking about the ways the TU community can be fun, grow and drive our conservation mission forward on your local river!
Spend a weekend learning from and talking with some of TU's top staff and scientists. Share ideas and tips on protecting your local waters with other members, dedicated volunteers and partners from a range of agencies and nonprofits. Enjoy presentations on important conservation topics such as climate change and native trout as well as workshops designed to help you bring TU to your favorite stream through angler science activities, youth education projects and more.
TU's regional rendezvous are occasions to be inspired, to celebrate all we are accomplishing together and to commit ourselves to the important work ahead. They also offer opportunities for fun and camaraderie with excellent fishing opportunities, evening social activities and networking throughout.
Open to all members – and your friends – regional rendezvous are a sure way to jump start your learning, improve your conservation knowledge, accelerate your ability to help bring our mission to your favorite trout waters and to build relationships with people who share your passion for fishing and conservation.
Join hundreds of TU members like you at one of these great gatherings:
April 24 – 26 – Southeast Regional Rendezvous: North Carolina
May 29 – 31 – Western Regional Rendezvous: New Mexico
June 12 – 14 – Northeast Regional Rendezvous: Connecticut
Regional rendezvous vary from location to location, but a typical meeting launches with a fun, optional day of fishing hosted by local TU members who bring you to the secret spots they've learned over years if not decades of fishing. It's a fast and fun way to find the best local fishing in the area and spend a day on the water with a new fishing buddy who is as passionate about conservation as you are!
Saturday brings a day packed with engaging, educational presentations, workshops, panels and discussions on a wide-range of topics of both national importance and regional significance. Ample breaks and networking time, along with a casual evening barbecue or dinner and a fun casting competition or other activity help spur conversations. Sunday brings more conversations and fun activities.
For Information and Details, Contact the following TU staff.
Upper Midwest, Southeast, or Northeast: Jeff Yates – jyates@tu.org
Western: Lisa Beranek – lberanek@tu.org