Bri Dostie, like so many others during this coronavirus epidemic, finds herself seeking comfort in something familiar.
The Maine resident often ends up working on drawings to complete a nature/conservation-themed coloring book she plans to eventually release. Dostie is also keeping in touch with family and friends. A common theme has emerged among parents during her conversations.
"What can I do with my child to keep them entertained during home quarantine that is educational?"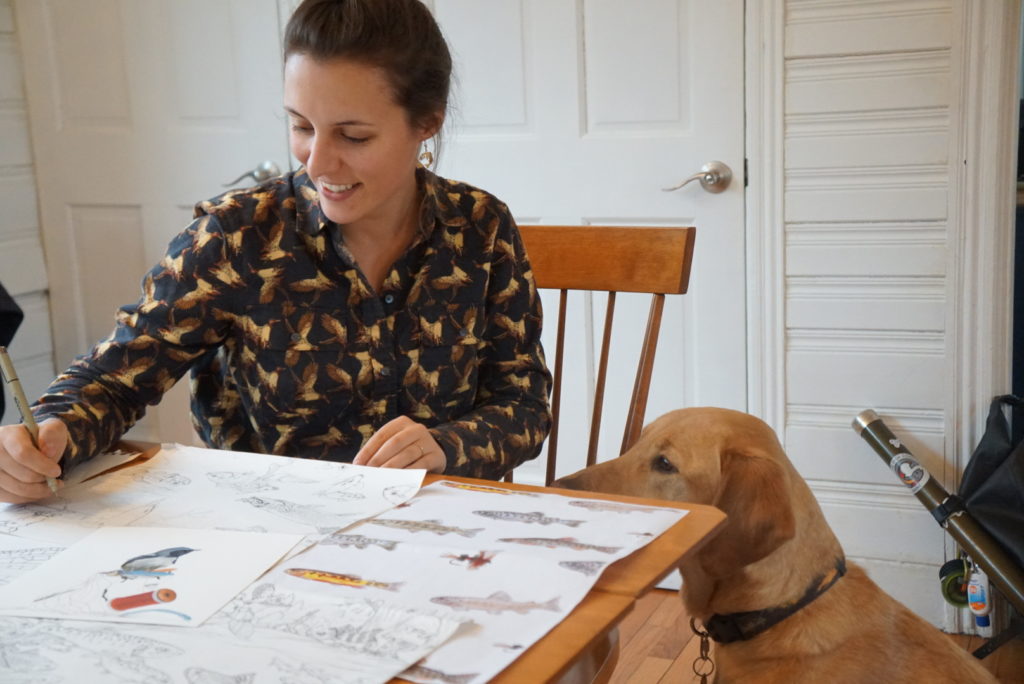 Dostie eventually realized an answer was literally in her hands.
"COVID-19 has already disrupted social routines and people are now facing the task of fostering learning within their families. I heard friends struggling to make sense of homeschooling. After being home schooled myself, I recognize how big of an ask this is for parents," Dostie said. "Coloring is a favorite activity for many, and I learned about the natural world by drawing it. Converting that into a way other people can interact creatively with nature is all the better."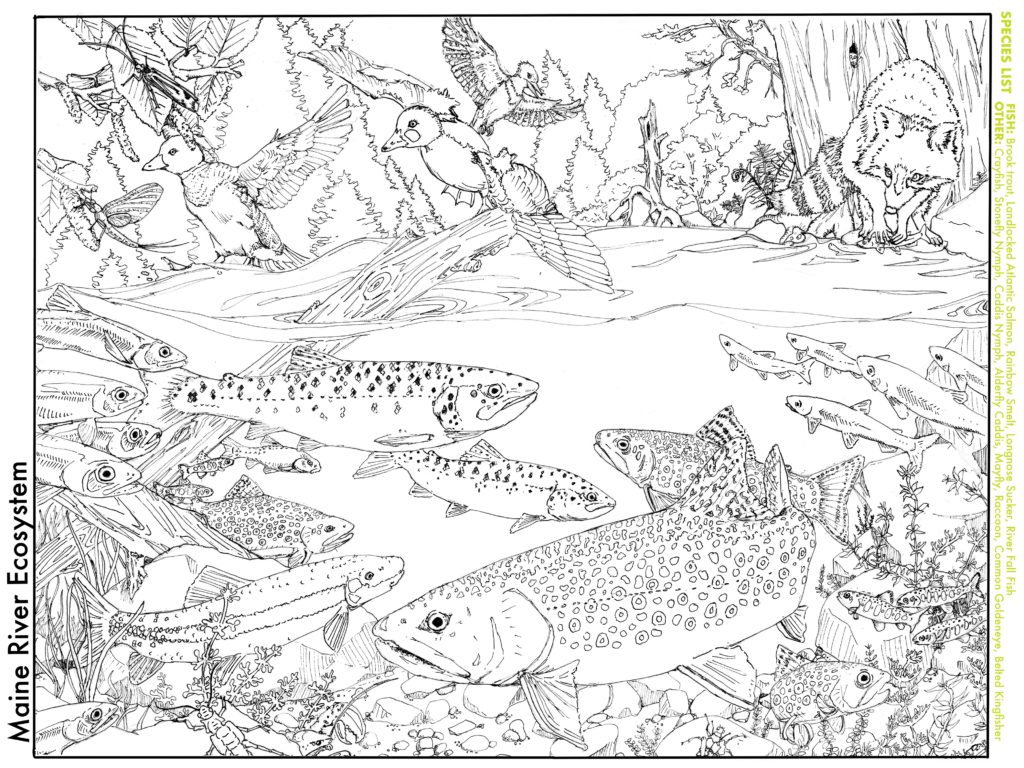 So Dostie started sharing some of the pages from her book with people hoping it would make things easier at home and give students a fun, creative way to connect with nature.
The response was overwhelming and before she knew it people on the other side of the country were promoting the pages as a must do for families.
To make things easy, Dostie has a link to the eight available pages at the Confluence Collective website.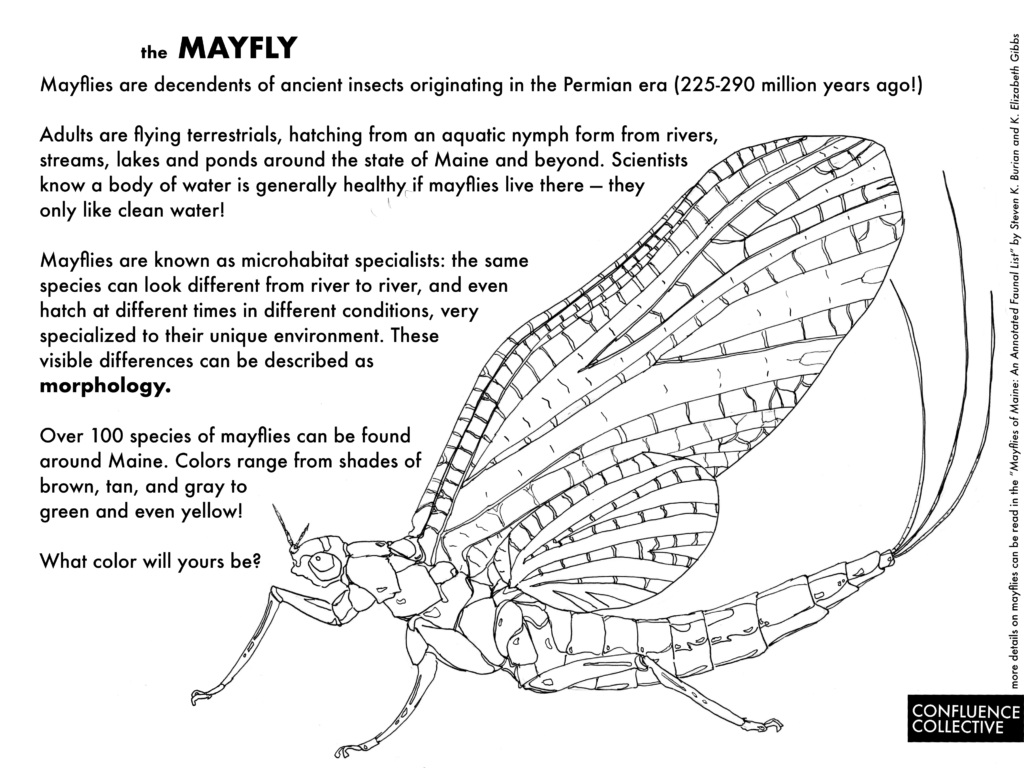 Among the options are species-specific pages for brook trout, cutthroat trout and sockeye salmon. Comprehensive (parents, read as time consuming) ecosystem pages display a pond in Maine and a river in Maine with a species list so students learn how to identify the creatures they are coloring.
Another page features a mayfly with details on its life cycle. The "smelting in Maine" coloring page explains what smelt are and how to catch them. Finally, the trout anatomy page helps students learn more about the species.
"Social media has been a means of finding community for those who do not feel at home in existing groups or membership options," Dostie said. "I knew this would be the platform to share these pages for this purpose: of reaching anyone with interest and offering some fun fishy engagement."
Dostie founded Confluence Collective with the simple mantra of creating opportunity for everyone. These coloring pages being offered before the book is published create the opportunity for young minds to connect with places they may not be able to explore during the corona sheltering. The pages also allow children to re-explore the scenes in their memories to color the images on the page. Adults may also find comforting in filling in the colors of their memories.
"For me, it's all about providing the knowledge and information to build confidence and sense of self/place for those who haven't had it before or for whom existing access points just aren't comfortable," she said. "A lot of the knowledge is based on knowing the waters we fish. These pages are one way to reach people and explore fisheries in a fun an inviting way."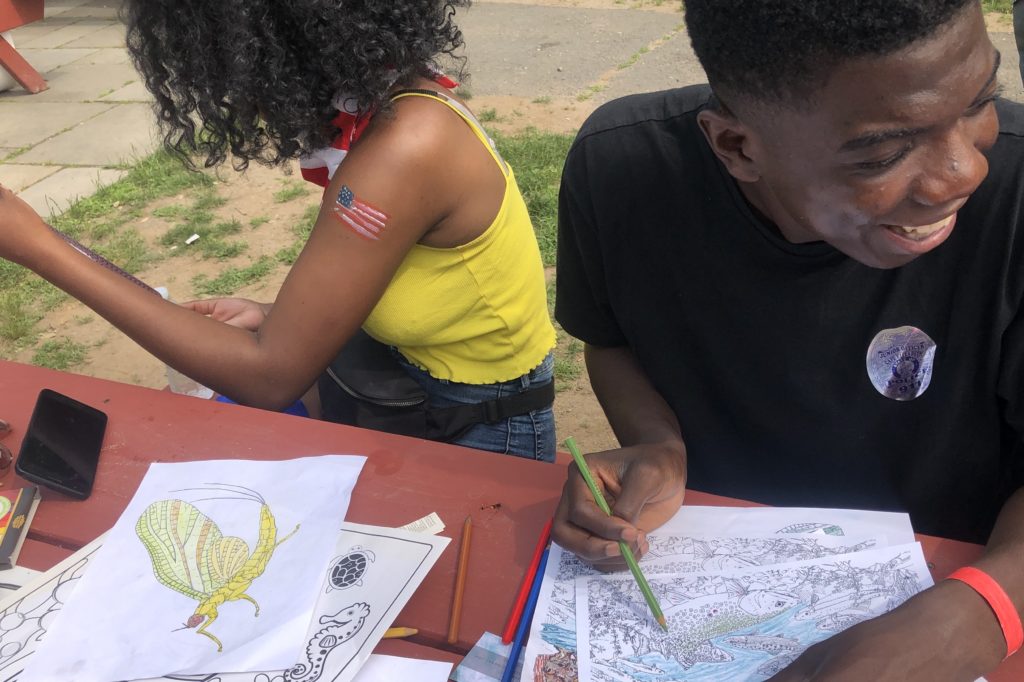 And nothing makes Dostie more happy than getting the pages back full of color.
"They are starting to come in. I hope to be sharing through the Confluence accounts. They definitely make my days a little brighter," she said.
Dostie has one request for those who download the pages — please share them with the social media world by posting them with the #confluencecollective so others can have their days brightened.
Brett Prettyman works for the Trout Unlimited communications team. He is based out of Salt Lake City and has started coloring the cutthroat trout page. He will hashtag it on social media when it is done.