Celebrate change-makers in communities across the country all week
Every year, 62 million Americans volunteer their time and talents to causes important to them, impacting communities across the country. Their efforts are palpable and necessary. National Volunteer Week gives us a great opportunity to pause and celebrate the impact of volunteers and the power change-makers like those who donate 750,000-plus hours each year with TU, bring to our collective work.
Whether serving on one of 400-plus chapter or council boards of director, wielding a shovel at one of the thousands of tree-planting projects or stuffing envelopes around a conference table, our volunteers are what make Trout Unlimited a cold-water conservation community, and not just an organization. Despite challenging and uncertain times over the last year, volunteers brought to life the Trout Unlimited mission in a variety of new and innovative ways through virtual engagements, on-your-own river clean-ups, online advocacy campaigns and other community-focused conservation activities. Our TU community could not have achieved all it did over the last year without our invaluable volunteers.
While we appreciate the vigor of volunteers throughout the year, we want to make this National Volunteer Week a week of jubilation and celebration. Starting on April 16, we will launch a special campaign to honor each and every one of the 120,000-plus volunteers who have dedicated their time and energy to help further our mission to bring together diverse interests to care for and recover rivers and streams so our children and grandchildren can experience the joy of wild and native trout and salmon.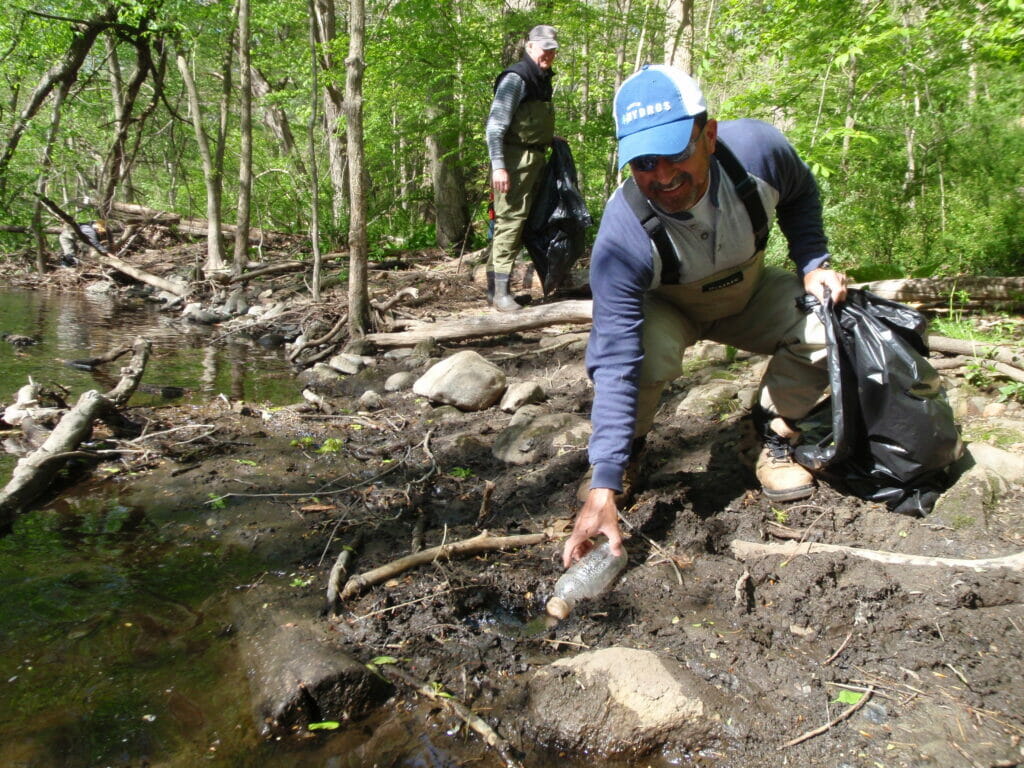 Follow along as we celebrate National Volunteer Week through our TU social media channels (Facebook, Instagram) and plan for an uplifting culminating evening during the Spirit of TU event on April 23. If you would like to make 2021 the year to volunteer, contact us to learn more about the variety of options to make a difference.