Planting a native tree or shrub along a river is one of the best things you can do to restore and protect the health of the stream for decades to come.
It is also a great activity to do with your kids, as not only is there an immediate and tangible benefit to the activity, but you can also return to visit "your tree" year-after-year to watch it grow.
Getting Started
You can't just go out and plant a tree without knowing what to plant, where to plant it, and it's best to connect your effort to ongoing work by TU or our partners in your local community.
• Contact your local TU chapter to find out what trees and shrubs are native to your area and where you can buy them. If you don't have a local TU chapter, or they do not currently have any planting efforts underway, reach out to a local garden club, land trust or watershed association for advice. (Often local nurseries and garden centers will not have native plants, or only ornamental versions of those plants. Click here for a list of native plant nurseries across the country.)
• Ask your TU chapter volunteers if they know of a site where a tree could be planted along a river where there is a current TU project, or a willing landowner. (Often public parks, land trust, town or state lands are great locations to plant trees — just be sure you have permission from the landowner.)
• Read My Healthy Stream, chapter six with your kids to learn about the many benefits of riparian buffers before heading out.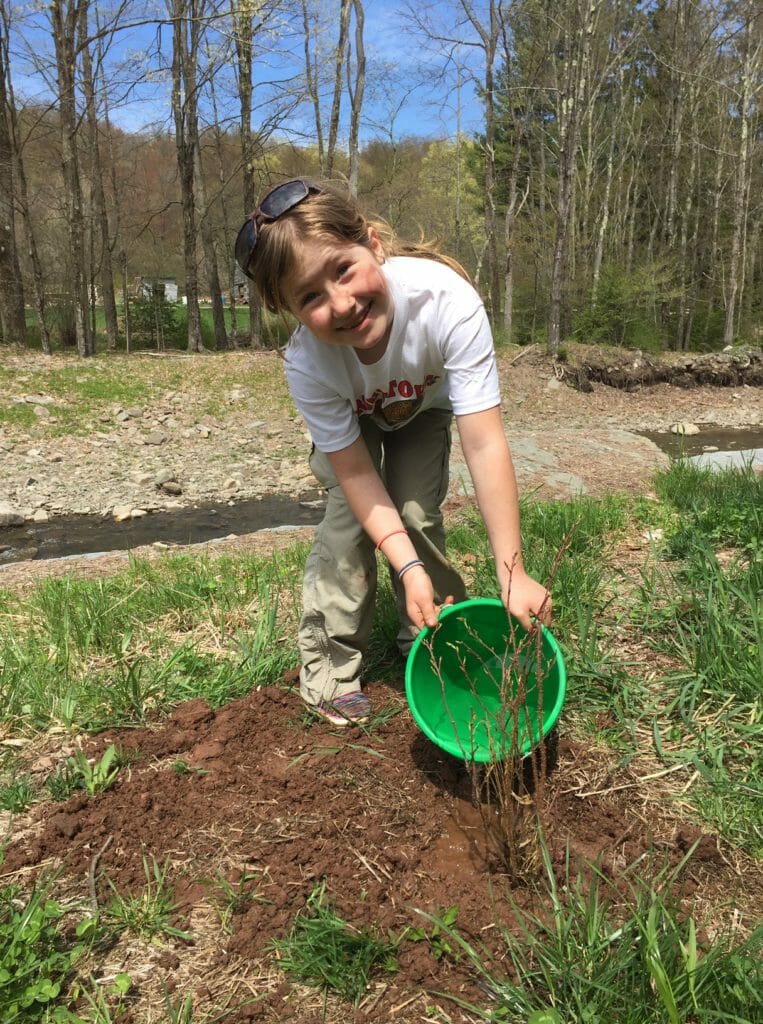 What You'll Need
Once you know what type of tree to plant, where you can plant it, and where you can buy them, you'll need the following items:
A shovel or trowel to dig the hole
A small bucket to water the tree
Gloves, boots and bug spray
Editor's Note: Youth across America continue to be impacted by Covid-19 and the way it has changed their school and personal lives. Trout Unlimited wants to help families make the most of more family time together by providing fun, educational and social distance friendly activities in the outdoors. We will be sharing a collection of activities as part of the TU Family Field Trip series.