Last fall, 13 veteran or active-duty members of the Armed Forces in Alaska congregated in the scenic and quiet community of Cantwell to explore and fish Denali State Park. The all-expense-paid trip was the 2nd annual Armed Forces Appreciation Fishing Trip hosted in partnership with Kinross Fort Knox with the help of the guides at Denali Fly Fishing Guides, a TU-endorsed business. Read about the 2019 trip here.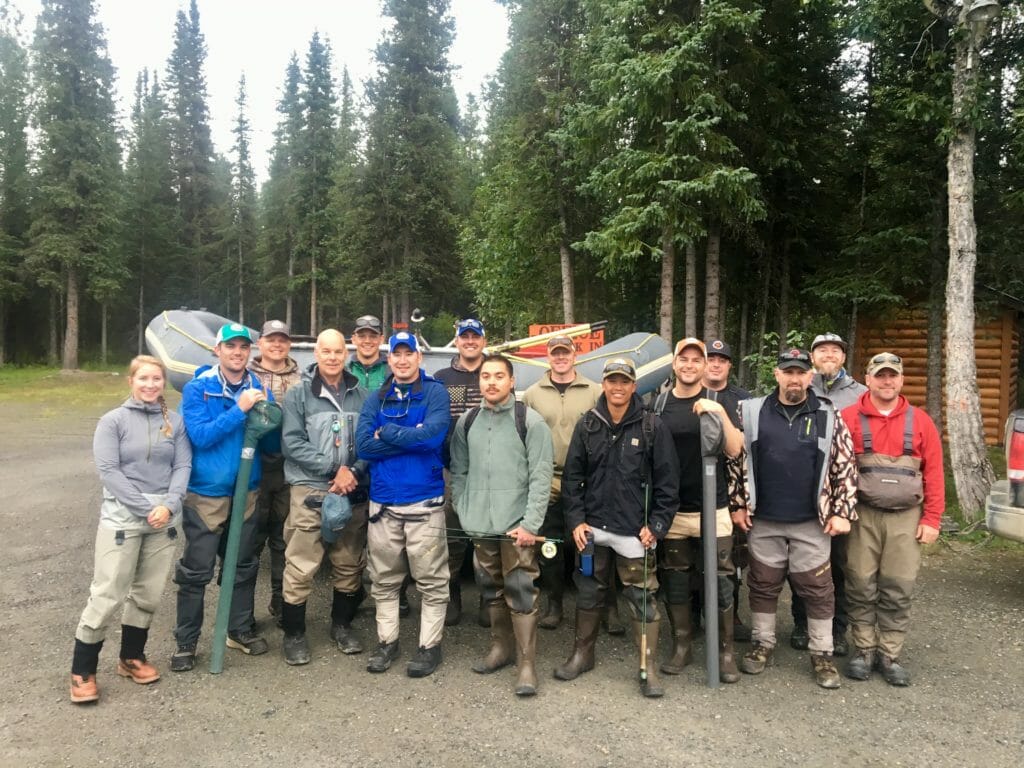 With fond memories of our last two adventures, it is with great excitement that we announce the 2020 Trout Unlimited and Kinross Fort Knox Armed Forces Appreciation Fishing Trip at Seasons on the Fly Lodge in Bristol Bay, Alaska!
What: we will host 8 veteran or active-duty members of our armed forces on a trip to express our gratitude for their service. We'll chase wild rainbow trout and silver salmon on the fly, relax, and form community. Fly anglers of all abilities are welcome and will have ample opportunity to find success while being instructed and informally guided by Trout Unlimited staff.
When: August 10 – 14, 2020*
Where: Seasons on the Fly Lodge on the Kvichak River in the Bristol Bay region of Alaska. Seasons on the Fly Lodge is a remote, "do it yourself" style fishing lodge complete with a quaint main lodge, accompanying bunk cabin, and fleet of boats just steps from the river.
Activities: The Kvichak River is world renowned for its staggering salmon runs, plentiful and sizeable rainbow trout, and outstanding wild character. Located on an island in the Kvichak River near the outflow of Lake Illiamna, Seasons on the Fly Lodge will act as home base for eating, relaxing and resting after participants enjoy full days on the water in the fleet of skiffs or exploring the waters near the lodge on foot.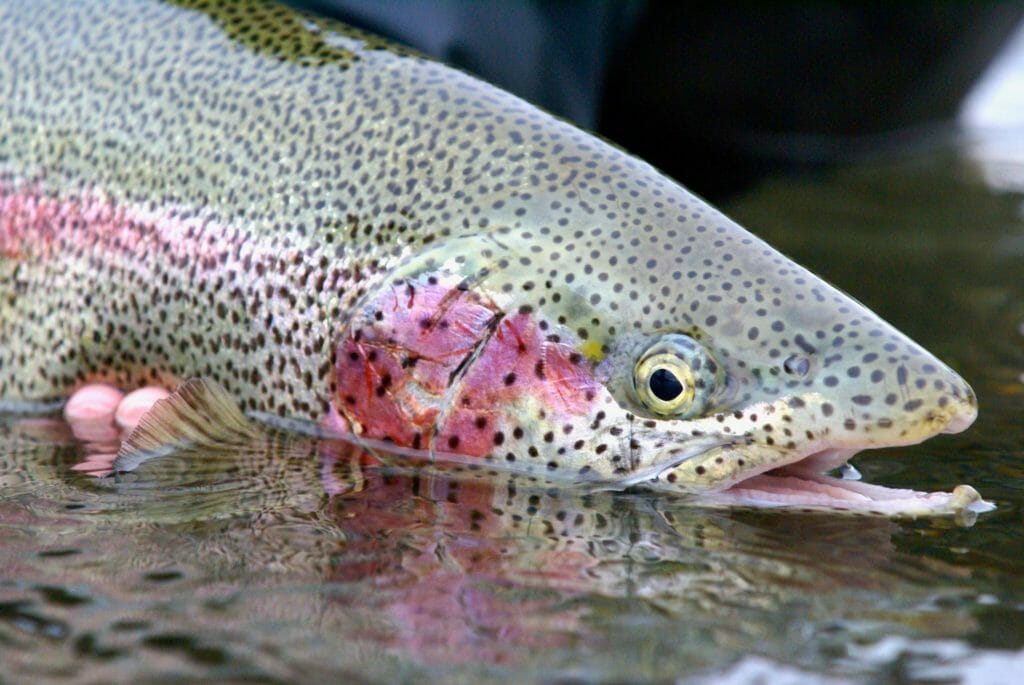 Cost: Free. Food, travel from Fairbanks or Anchorage, fishing equipment, and lodging at Seasons on the Fly Lodge are provided at no cost to attendees.
Eligibility: This trip is open to all ALASKA RESIDENT active or retired members of the U.S. Armed Forces. We are unable to accept prior trip participants. Whether a life-long angler or novice, this trip will be an excellent opportunity to enjoy Alaska's outdoors, further your own fly-fishing skills, or, if you're brand new to the sport, add a new outdoor skill to your repertoire that can be enjoyed anywhere life may take you.
To apply or learn more about the 2020 Armed Service Appreciation Fishing Trip on the Kvichak River in the Bristol Bay region of Alaska, from Aug. 10-14th, download our application form and submit it to Eric at  Ebooton@tu.org or apply online.  Applications are due by June 15th. 
*Please note that while we hope to host this trip on the scheduled dates, it is possible that the trip will be postponed until 2021 as a result of the COVID-19 virus and travel mandates.
You can also learn about the 2018 Armed Forces Fishing Trip here.