Shane walked over to me, standing mid-way between the members of our group along the small Seattle Creek in interior Alaska, near Cantwell.
He was holding his 4-weight rod and had the satisfied grin of a new angler experiencing a first successful day of catch-and-release fishing. For a moment, we looked out to the Alaska Mountain Range framing the Nenana River, taking in that characteristic sense of mindfulness that fishing is so good at delivering.
"Well, I'm totally hooked," Shane said.
Shane was one of 12 in attendance on an all-expenses-paid fly-fishing trip intended to show appreciation for active and retired armed service members in Alaska sponsored by Kinross Fort Knox and Trout Unlimited.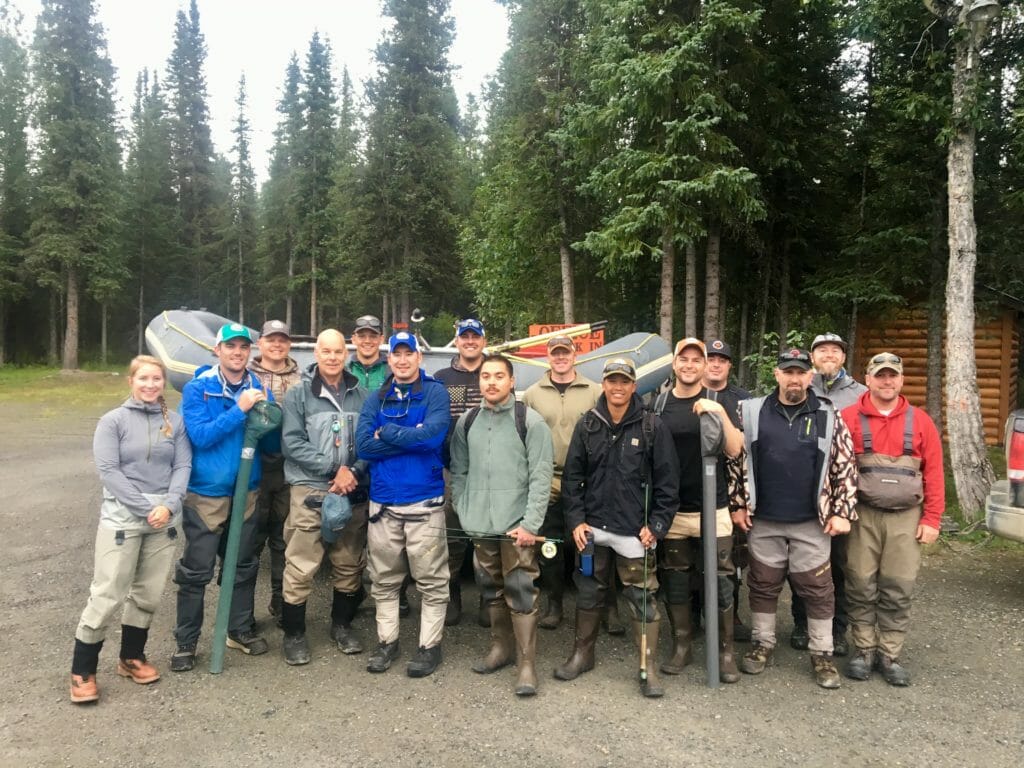 Kinross approached Trout Unlimited with funding and asked us to help make the trip happen, which we eagerly accepted. Our Alaska-based team dreamed up a spot we wanted to take new anglers, managed the logistics, found a TU-business member—Denali Fly Fishing Guides—to lend their local expertise, and put out the notice. Applications poured in when we posted the opportunity online. The hardest part? Choosing the group of service men and women to bring along.
We selected many who expressed interest in learning the sport with intention to pay it forward and share the activity with their kids and family members. Ultimately, we wound up with a group of 12 men (our lone female applicant had been on another trip with us recently, so we hope for more female applicants next year!) with varying levels of experience, but most were completely new, and eager to learn.
We loaded up two vans from Southcentral Alaska and Fairbanks and headed to a roadside lodge in Cantwell. Tuesday evening, Denali Fly Fishing Guides checked out gear for us and did a short casting lesson before we hit the water for the first time. When the guides had to retire for the night, our crew stopped off at the lodge for a few minutes before eagerly, almost magnetically, heading back out on their own to the river in search of more Arctic Grayling.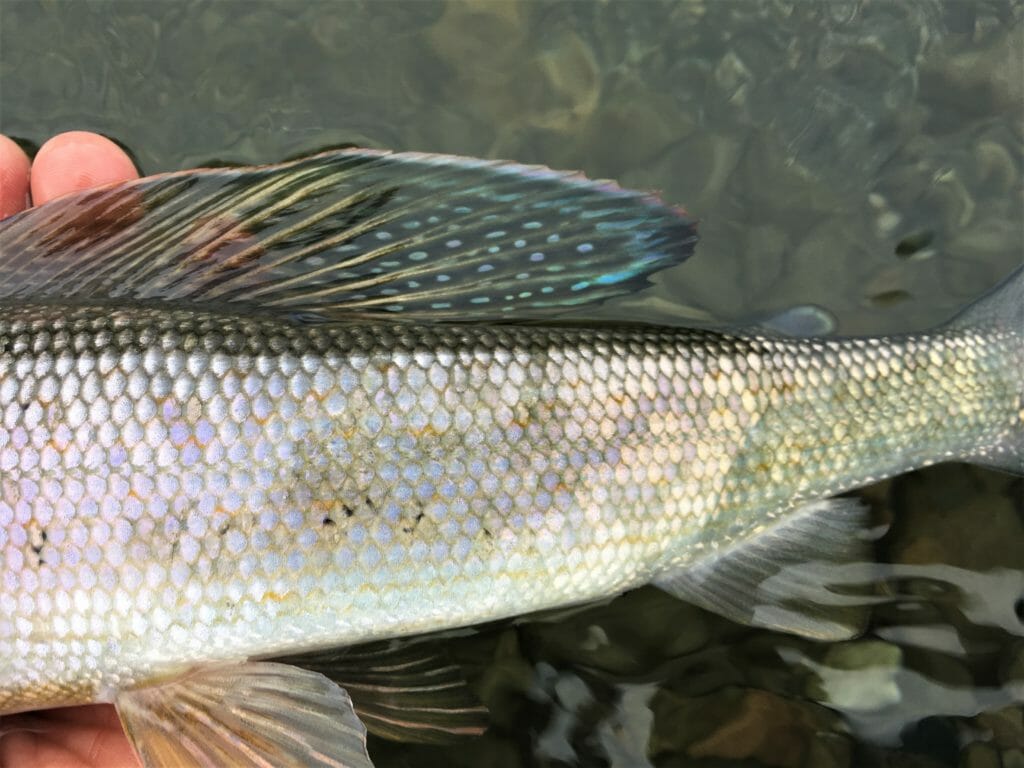 Wednesday and Thursday we divided into groups for floating, wading, post-release high-five sharing, knee-slapping fish getaways, dry fly throwing, and skill building. As with the best fishing trips, we met back at the lodge in the evenings to share stories, tips, and, of course, reminisce over the flies that now live in trees and the fish that got away.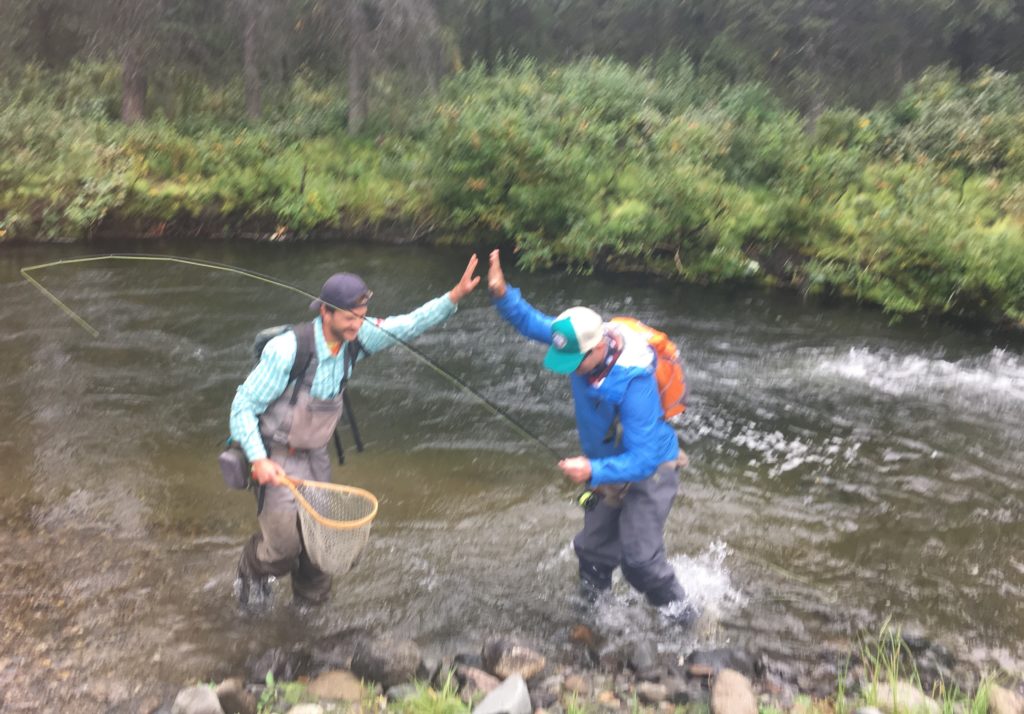 The trip, now in its second year, is not complicated—by design. It's an opportunity for the attendees to relax, have fun, learn new skills and get away from work and life for a few days. My colleague, Eric, and I took a moment to share a few words about the work of TU and our partnership with Kinross, but otherwise left them to it. Building new friendships and a stronger connection to the places—and fish— we love most seemed to happen naturally in conversations, along with gratitude for Kinross' support to make the trip possible.
Participants also received a complimentary Trout Unlimited membership so they can learn more about our work throughout the U.S. and continue to be involved with our community of conservation minded anglers.
Anyone who considers him or herself a fly fisher remembers the sense of overwhelm that marked their early fishing days. Fly and rod selection, leader tying, casting – the list is long, and there's no comparison to having a seasoned angler to take a novice under their wing.
That's what we aimed to do and, according to Shane, may have even managed to get it right.
Trout Unlimited wants to send its thanks, first and foremost, to active and retired members of the U.S. Armed Services and their families for their sacrifice. And second, to the support from Kinross Fort Knox for enabling this trip to happen. We're already excited for next year.