By Emily Rogers
Covered in dirt, a little sore, and impressed by the speed at which we were moving, I applied to the University of Georgia in the back of a van on the way to Nevada to learn to do rope rock rescue and become a proficient climber.
In no way were we speeding, but for the past month I claimed the Grand Staircase- Escalante National Monument in southern Utah as my home and my feet as the only mode of transportation. Anything more than 3 mph felt luxurious.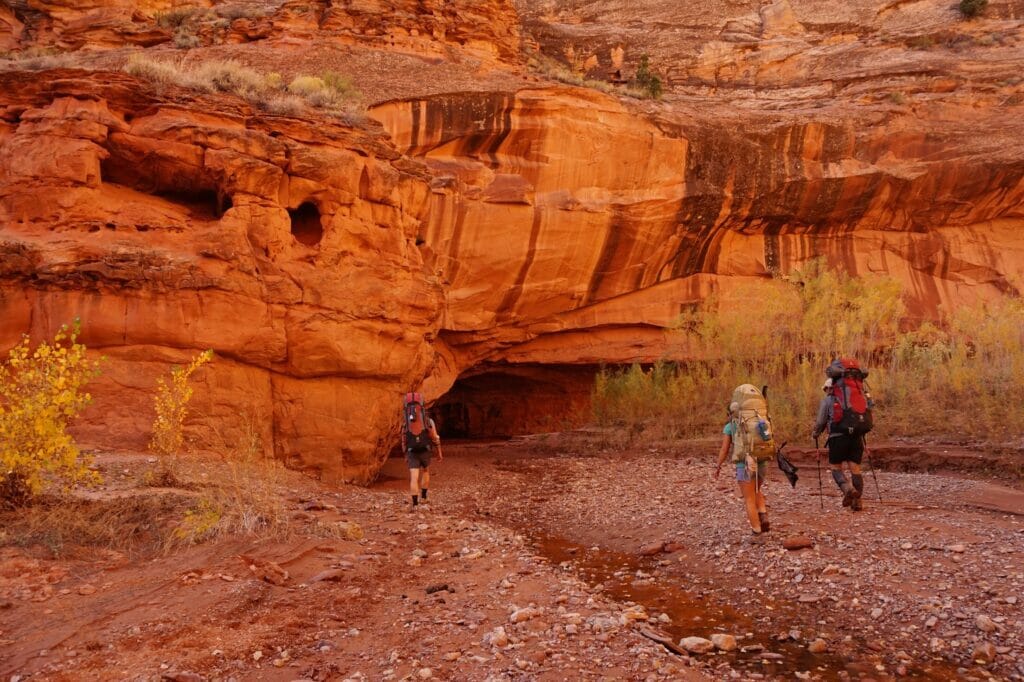 My phone kept losing service and I was pretty fed up, so when I had to choose an intended major, I scrolled fast, saw "Landscape Architecture" (I had never heard of it), remembered how much I liked trees, and clicked it.
Right before hitting the red submit button I thought, "Why not, I am never going to go to the school let alone get in."
All this to say, how I became involved in the Crayfish Creek Project through Trout Unlimited's 5 Rivers Chapter at The University of Georgia as a Landscape Architecture major was a future I didn't not plan for.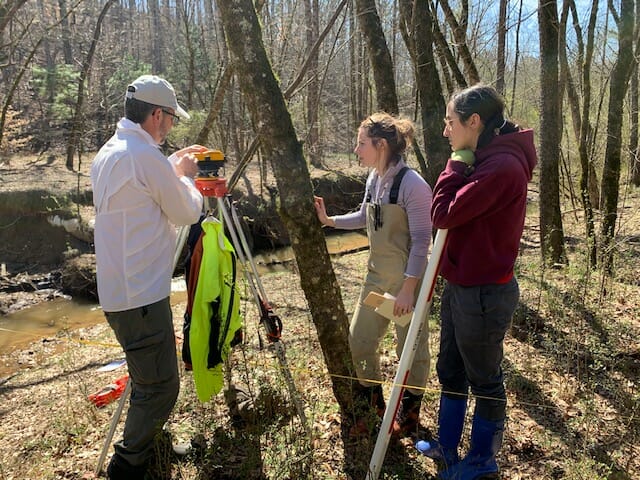 Born and raised by a Georgia Tech family in Augusta, Ga., I had always pictured UGA as everything not for me. When it came time to think about my first career path, I was conflicted between every job imaginable.
You name it, I have probably wanted to be it. Which explains why I was in the Utah desert for so long. This has to do with me wanting to be everything. I was on the fence between a Studio Art Major or something in Restoration/Outdoor Education. As a result, after high school I went on the NOLS Wilderness Medicine and Rescue Semester to gain a little direction and a few certifications along the way. Afterwards, I was only further convinced there had to be a way to merge the two.
When college acceptances were released, I was not expecting to hear anything back from Georgia. I did not have exceptional grades and I had been denied the year prior so a "congratulations" email in my mailbox was not expected. Yet it came. I was stubborn and wanted to stay on the west side of the Mississippi but thought it wise to tour the major I knew nothing about.
I was surprised to discover it was everything I had been looking for in a college. It merged a wide range of backgrounds and was able to be tailored to the student's interests. It was the balance of Studio Art and Environmental Studies I had been searching for at an undeniably great price in state.
After NOLS and before starting school at UGA, I moved to Bozeman, Montana, to work at a ski resort because I did not know anyone, and I hated the cold. This doesn't line up I know, but I wanted to be uncomfortable every day during my "gap year."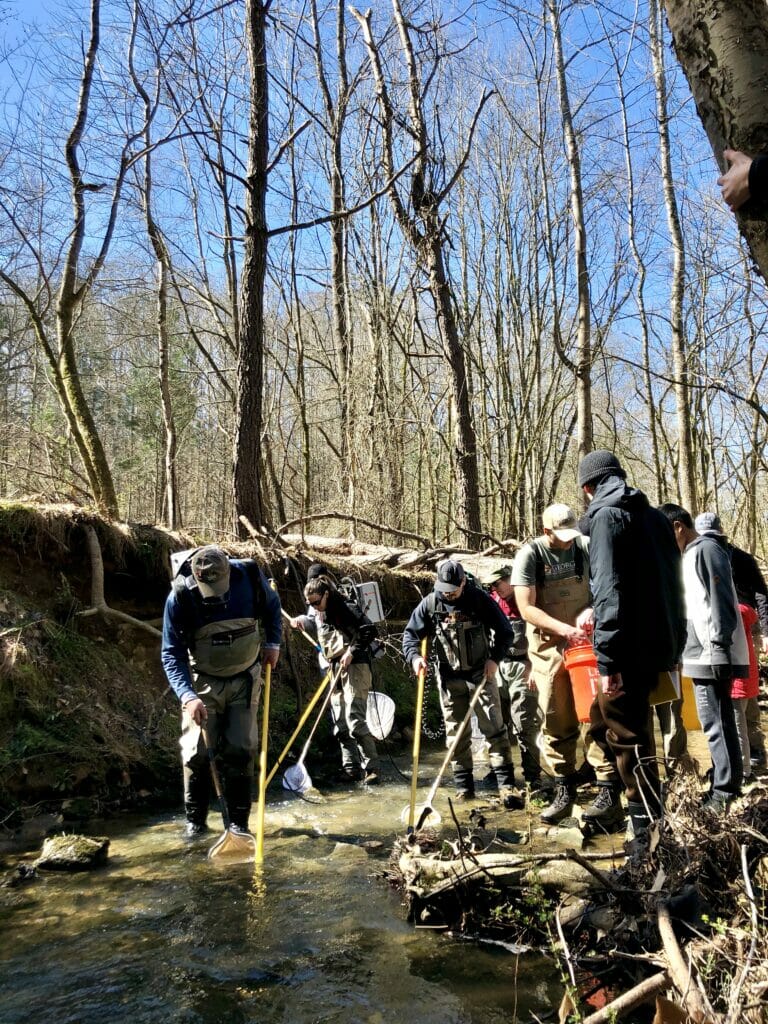 The big sky, grand expanses of landscape, and accessibility of trails/streams from your backdoor won me over on the first day. And yes, the fishing was unreal. The seven months flew by and moving from Bozeman to Athens was brutal, I won't deny it.
I knew if I were to make Athens my own, I would need to find some outlets. I wanted to continue fly fishing and I thought the community would be similar to that I had built. So, I turned to Google and found UGA's 5 Rivers Chapter before I even left Montana. I dialed the number attached online and left a message with Braden Meadows, the upcoming president.
Thanks to Braden and so many of my new friends in the club, I was plugged in from the get-go, and the next year I was asked to be conservation chair.
Fishing has always been a part of my life, but it was not until middle school I picked up fly fishing. I wanted to spend time with my old man doing something other than golf and fly fishing intrigued me. I immediately loved the effortlessly methodical nature of the sport. I grew up fishing streams around northern Georgia and North Carolina.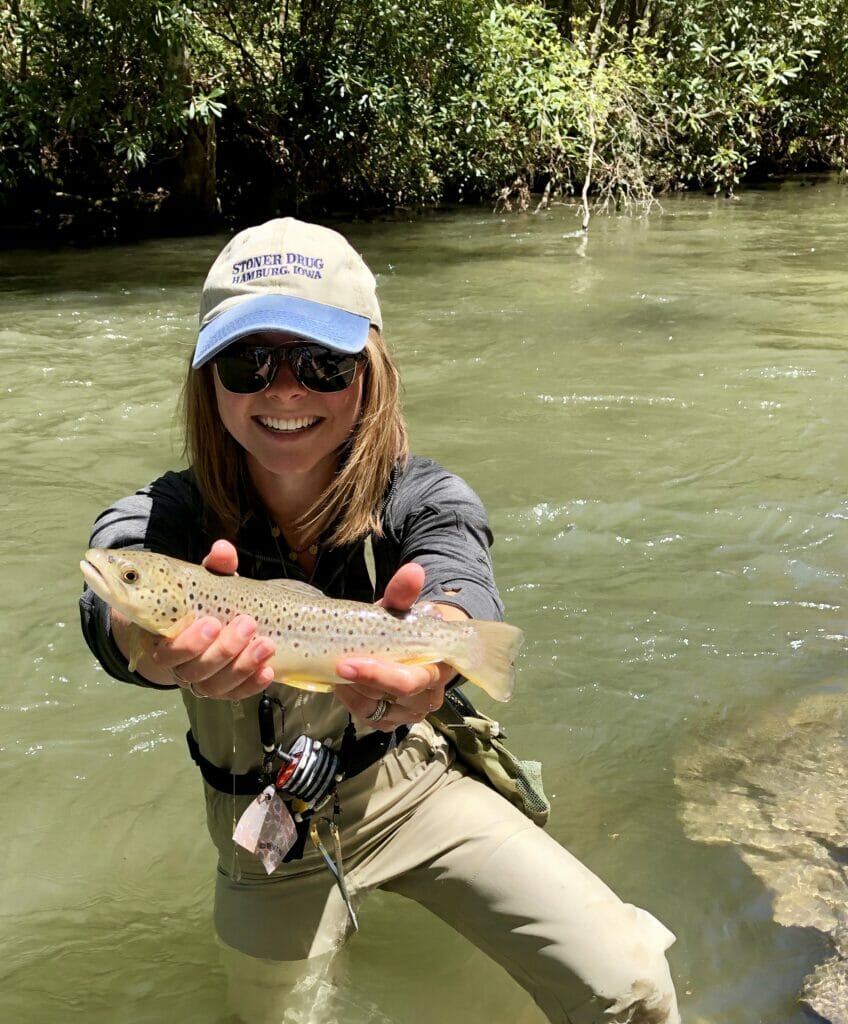 There was no one day or one fish that roped me in. In all honesty, it was the steady understanding of so many moving parts to get to the fish. To put it better, it was the steady understanding that the more I learned, the more I learned I did not know. This kept me coming back for more. I was motivated by the fact there was no end goal, it was instead the endless open door to get outside and learn.
To this day I have a note on my phone of all the things I want to be, and I sincerely plan to one day cross some out no matter how off the wall. Partnered with the trust of so many friends and mentors in the 5 Rivers Chapter and The College of Environment and Design, I think my open attitude to challenge and desire to jump in for the sake of learning is what brought me to Crayfish Creek. Most of the time I find myself looking around a room full of impressive adults sharing ideas to help the tributary, reading an email strand on permitting, or open Gwinnett County LiDAR files on my computer to begin calculating the curvilinear design of Crayfish Creek and wonder how on earth I got here.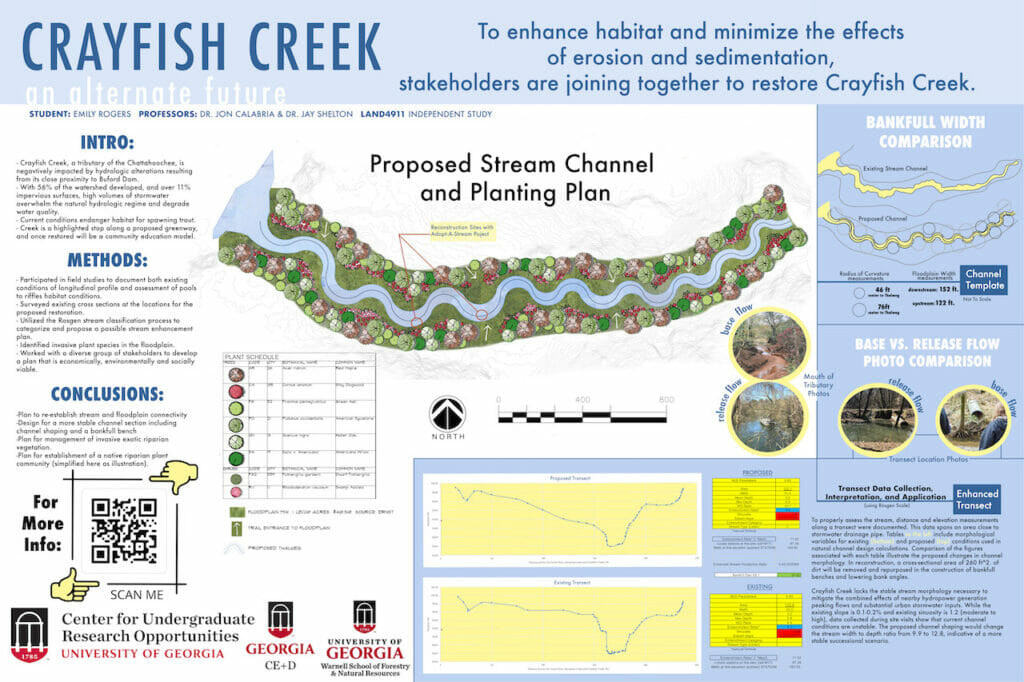 Before college, I had only heard of Trout Unlimited from magazines on friend's coffee tables. I knew of its mission and work to protect, reconnect, restore, and sustain habitats. It was a surface level interest with not a whole lot of understanding. Now, working with TU closely through the Crayfish Creek Project, I have come to gain a personal admiration of their approach. Their attention to collaborating with stakeholders and all parties involved in every step of the process has stood out to me. As years come and go past college, I hope to continue to be an involved member.
Crayfish Creek is a tributary of the Chattahoochee ridden with dumped culverts, pollution from a nearby highway, and excess sediment from erosion and deposition. It is said, if you take care of the fish, the fishing will take care of itself. We want to help the native trout population through stabilizing the stream banks enhancing the floodplain and planting a stable riparian zone. From the vision, to obtaining grants and permits, to the execution of river clean up, every step is a group effort and requires momentum to get the next step rolling. It is only the beginning for Crayfish Creek, but we hope its story can be a model for tributaries across the region.
Emily Rogers is a third year Landscape Architecture student at the University of Georgia. Originally from Augusta, Ga., she feels most at home among tall mountains. As an aunt of six, triathlete, painter and lover of any outdoor sport, Emily spends most of her free time with family or friends outside. Out of college she hopes to use her EMT license and wilderness medicine skills as a guide. Later, she is interested in cultural landscape restoration or the construction of trail systems and greenways connecting cities with the outdoors.