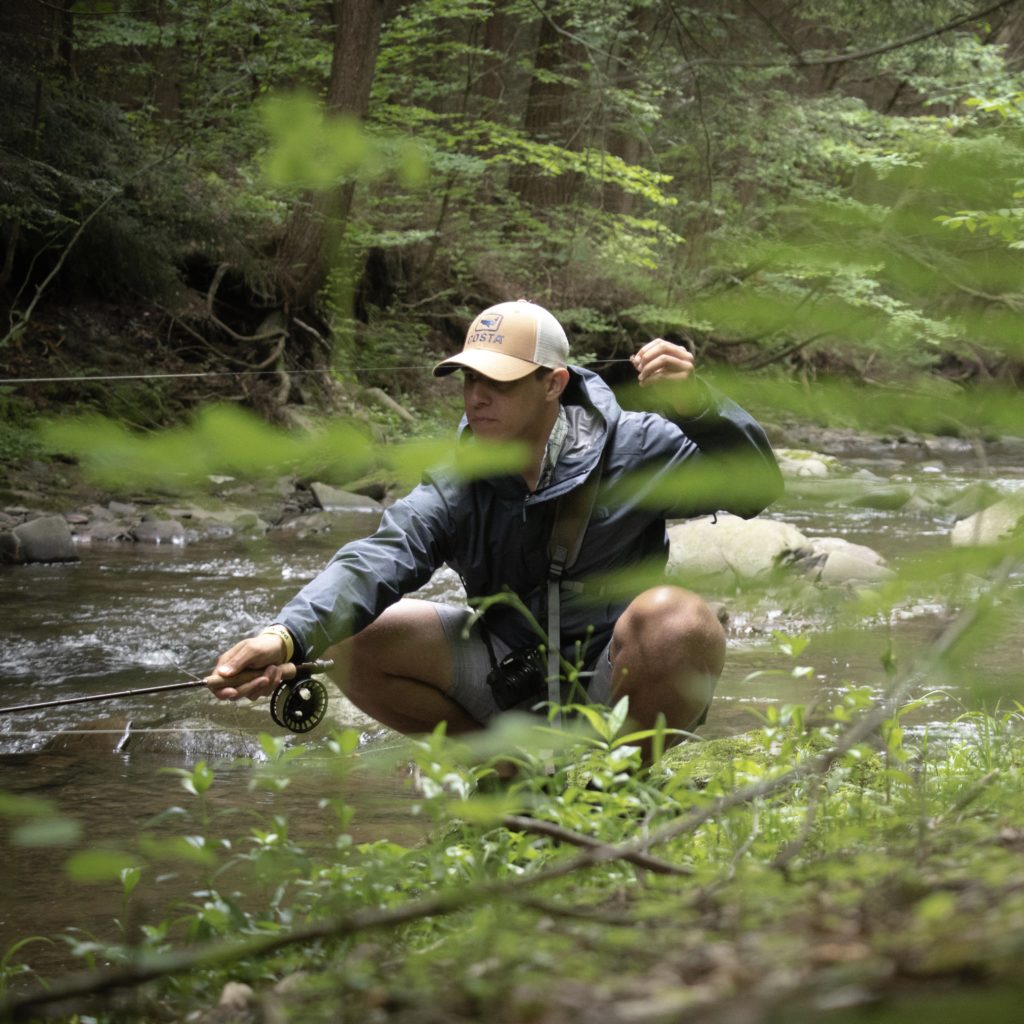 I've always been OK owning the title of that "fishing guy" pretty much everywhere I go because, after all, that's who I am.
Ever since my uncle introduced me to fishing, I haven't had a second go by when I don't think, speak or dream of fishing. For me, fishing is the glue that has brought all of my passions in life together — writing, photography/film, conservation and storytelling. As I prepare to embark on this year's 5 Rivers Odyssey, I couldn't be more grateful for the role fishing has played in my life.
A rising Junior at Middlebury College in Vermont, I have taken advantage of the liberal arts structure of my school and brought my passions for fishing and storytelling into my academic work. By majoring in Environmental Studies and Film, I hope to connect my extracurricular interests with new lessons and knowledge from the academic world, and pursue a career in the outdoor media industry once I graduate.
One of the most important experiences I've had thus far in my fishing and storytelling career came as a direct result of my involvement with Trout Unlimited and specifically the 5 Rivers Program. This past summer, I forged a strong bond with native fish and public lands through the Pennsylvania TU Brook Trout Odyssey.
As I hiked miles into the forests of Pennsylvania with either a rod and camera in hand or an electro-fishing pack on my back, I began to understand the true value of clean waters, big and small. From exploring untouched streams to understanding human- and fish-related impacts on ecosystem levels, I made it my goal to learn more about and give a voice to native fish and clean waters.
I'm excited to take this same passion and curiosity for discovering and sharing the stories of our native fish and public waters on this year's Odyssey in the Columbia River Basin. Aside from the vast connections to articles I've read for environmental studies classes, the Columbia River presents a lot of challenges and wonders, both for me personally and for our nation at large.
While I've never been to the area, I've heard tales of its humbling vastness, but also tragic stories of continually diminishing water and returns of native salmon and steelhead.
I know that this year, as well as last year, our team will be constantly faced with the question of why do these native fish and their habitat really matter? For now, I do not have a clear answer; however, I cannot wait to bring light to all the amazing projects, people and experiences that our trip is sure to have in store.