TU Teen alum Andrew Dang recently received the inaugural Emerging Leader Award at TU, an accomplishment that received some stellar coverage in the Summer issue of Trout magazine. As part of the award, Headwaters staff had a chance to talk with Andrew about his time at TU:  
"My love for conservation grew from my love of fly fishing. An angler since (I was) 3-years-old, I simply loved to chase anything that swam. Attending the New Jersey Trout Camp helped me draw the connection between conservation and fishing, showing me that TU's work has a direct link to the trout fishing that I love. Since then, I've attended five TU Teen Summits and served on the New Jersey Council of TU and Central Jersey TU board of directors. " 
Andrew began classes this fall at Rutgers as an Environmental Engineering major and hopes to start a TU Costa 5 Rivers fishing club. 
To sustain our conservation legacy, it's vital we pass the baton to people like Andrew. Seeing the need to get young people away from screens and into the outdoors, TU's Headwaters Youth Program built a "Stream of Engagement" to connect with young people. From entry level programs like Trout in the Classroom and trout camps to summer leadership summits and 5 Rivers college fishing clubs, Headwaters is fostering the next wave of stream stewards.  
Of course, experiences like Andrew's are not possible without support from TU's grassroots network, and in 2017 the Guadalupe River chapter in Texas realized this and decided to make a difference. Their commitment to TU's next generation led to the establishment of the Guadalupe River Trout Unlimited Tomorrow Fund, a challenge meant to inspire other chapters and councils. This fund is super-critical as Headwaters staff must annually raise every dollar in the program's operating budget. 
Starting this year, chapters can step up and support the Tomorrow Fund via the 100 for 100 Challenge. The concept is simple: 100 TU chapters pledge $100 as a direct match for GRTU's annual $10k gift. In the spirit of "many hands make light work" the 100 for 100 Challenge enables all chapters to have a role in fostering the future of conservation. Of course, you can give any amount, big or small, to be matched up to $10K. Supporters will be featured in the Spring 2020 issue of Trout magazine.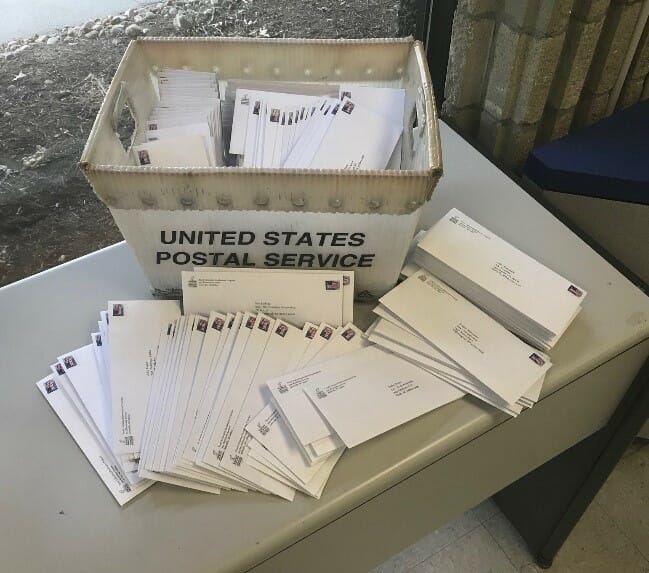 This week the Headwaters crew got busy with a 100 for 100 mailing and sent out letters to a big cross-section of TU chapter leaders. We hope to eventually get letters out to every chapter across the country. To contribute to the campaign, email me ftate@tu.org and I will answer any questions you might have about the 100 for 100 Challenge.