Editor's note: TU sent a handful of college students to the Pacific Northwest for this year's TU Costa 5 Rivers Odyssey to study and fish in the Columbia River basin.
Oregon State University's campus is home to the U.S. Forest Service's Pacific Northwest Research Station where the Odyssey group was fortunate enough to sit in on a special annual meeting.
Featuring representatives from the U.S. Forest Service, Environmental Protection Agency and the United States Geological Survey, this meeting was a fantastic opportunity to foster a proactive and collaborative forum within the scientific community; something that Jim Capurso, Pacific Northwest Regional Fisheries Biologist for the U.S. Forest Service and organizer behind this collaborative conference, is extremely fond of.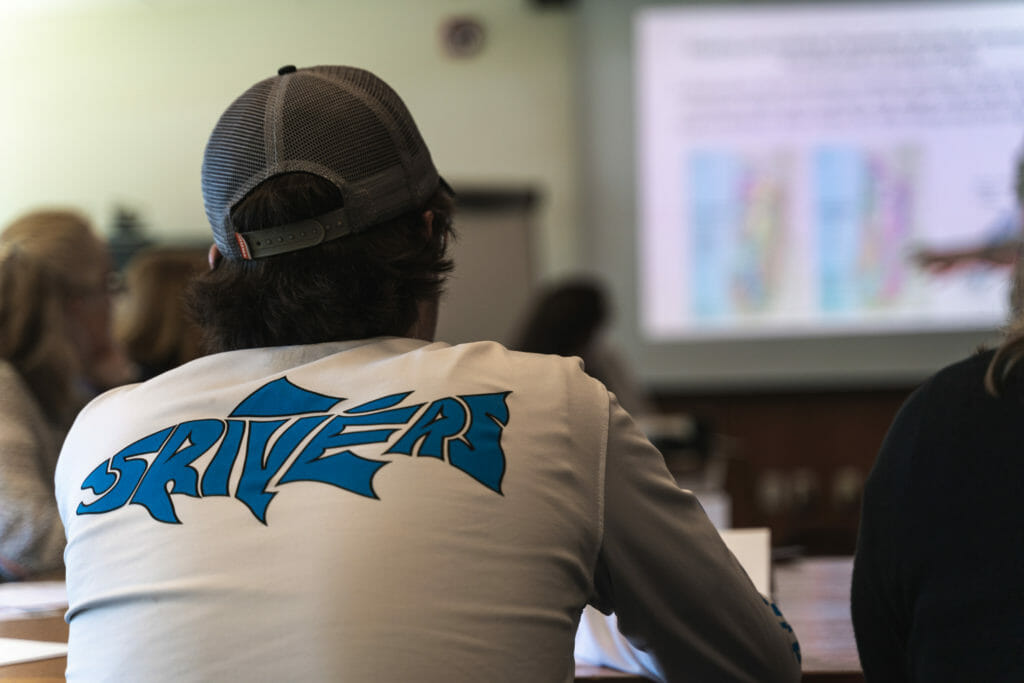 In the midst of all the discussion occurring during the meeting, one distinct theme seemed to emerge above all the scientific discourse and jargon: teamwork.
Here at the table were researchers from all across the state of Oregon with one common goal. Each person attending this annual meeting was there for the betterment of Oregon's aquatic health. When the scientific community can seem so divided, here in front of our own eyes was proof that collaboration and teamwork was occurring across different agencies.
Just two days ago, Jim reminisced to the Odyssey group over some much-needed burgers, "I was surprised when I came on board (with the Forest Service) 10 years ago, people weren't talking with each other — across agencies, even people within the same forest weren't learning from each other." Sitting on his back deck that oversees the hidden Rock Creek, a tributary of the Clackamas River, Jim emphasized the vital importance of communication in the scientific community.
The wealth of knowledge that we were exposed to in the short duration of a few hours was, at the very least, daunting. Conversations flowed between riparian influences, rates of flow, stage zero restoration work and aquatic invasive species monitoring. Having the chance to sit side by side some of the Pacific Northwest's top aquatic research scientists was both inspiring and bewildering.
Witnessing the cutting-edge research that was aforementioned has roused us with a new sense of enthusiasm. The Odyssey team eagerly looks forward to getting our hands dirty with some of the research that is happening here within the state of Oregon.
Matteo Moretti contributed to this post.