The project's 2020 Annual Report highlights the power of conservation partnerships to deliver real benefits for coldwater fish and local communities, even in troubled times
The Salmon SuperHwy is the largest fish conservation and economic development partnership on the north Oregon coast. Led by Trout Unlimited's Sarah Zwissler, the SSH program just released its annual report for 2020, highlighting the program's success even in difficult times—and the potential for such conservation efforts, as TU's president and CEO Chris Wood says, "to bring people together to find common-sense solutions to common problems for the common good."
The Salmon SuperHwy is a collaborative effort between multiple partners from the government, business, construction and engineering, and conservation sectors to reconnect 180 miles of coldwater fish habitat in the Tillamook and Nestucca River watersheds. SSH projects combine the latest science with local expertise to deliver improvements to vital travel infrastructure as well as fish passage.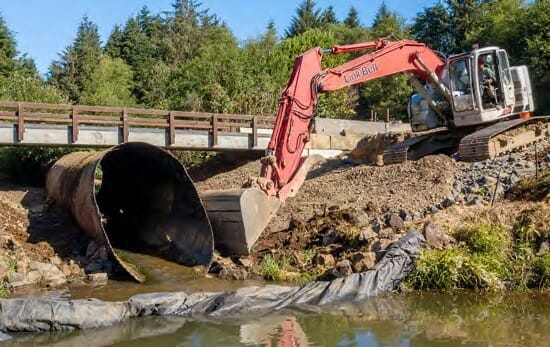 Last year, despite numerous pandemic and wildfire-related challenges, the SSH program reconnected nearly 15 more miles of habitat for salmon and steelhead, supporting local jobs and upgrading major culverts under roads that serve as bypass routes for emergency services during natural disasters.
TU has played a key role in the development of this program since 2012, and by 2014 the partnership had completed the first on-the-ground projects. Today, with 35 projects completed and over 95 total miles reconnected to date, the Salmon SuperHwy has achieved more than 50 percent of its goal of restoring fish connectivity to 95 percent of historically available habitat across the Tillamook—Nestucca Sub-basin.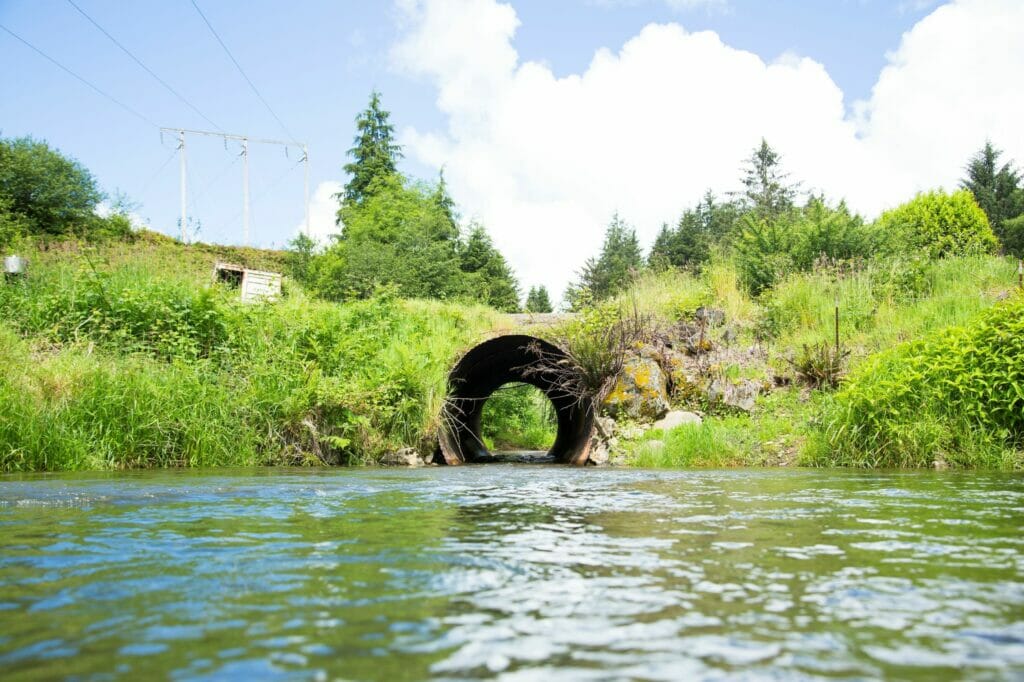 In 2020, the Salmon SuperHwy leveraged $2.084 million in funding to complete six projects. Of particular note are two projects completed last summer along important alternative transportation routes during emergencies. In addition to improving these roads, the projects reconnected more than 10 miles of high-quality spawning and rearing habitat for ESA-listed Oregon Coast coho, chinook and chum salmon, steelhead, lamprey, and cutthroat trout.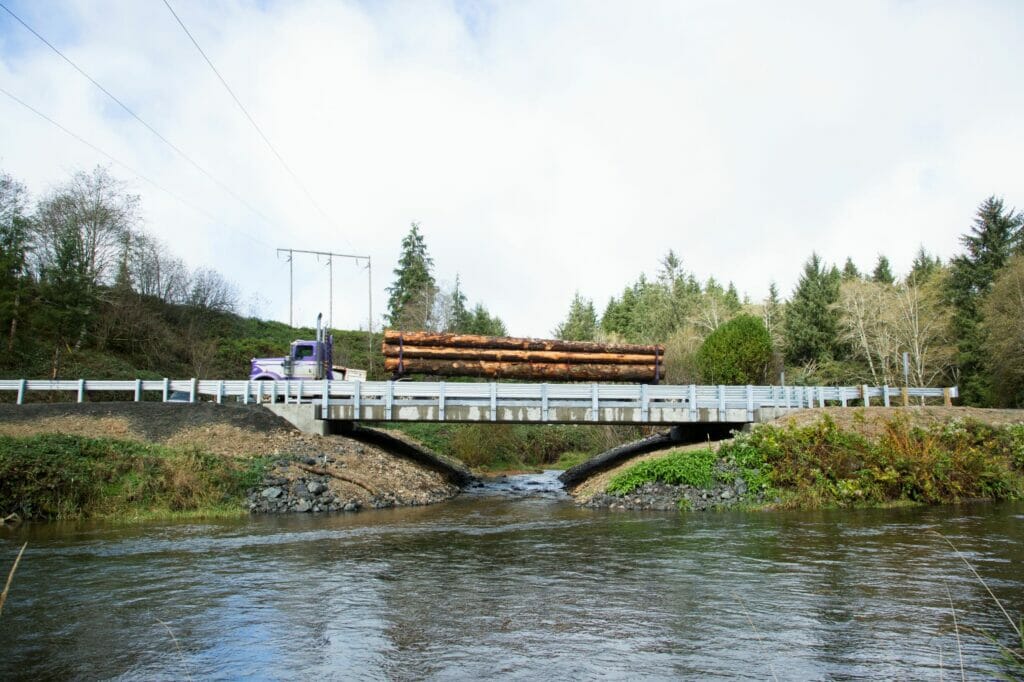 The Peterson Creek project replaced a failing culvert on Miami-Foley Road, a Priority 1 Lifeline Route for north Tillamook County transportation should a disaster close Highway 101, while the Clear Creek Project replaced a failing culvert on Jenck Road — a critical bypass for emergency responders needing to connect with Highway 22 to the Willamette Valley.
Salmon SuperHwy partners work strategically to maximize leveraging of funds. A $2.5M Joint Chiefs Award from the Natural Resources Conservation Service (NRCS) and the USDA Forest Service underwrote much of the program's work for the past three years. New funding secured from the National Oceanic and Atmospheric Administration's Community Based Restoration program, Resources Legacy Fund, the U.S. Fish and Wildlife Service, and the Oregon Watershed Enhancement Board will help support the SSH over the next two years.
To view the Salmon SuperHwy Annual Report for 2020, go here. To support the Salmon SuperHwy, go here.
The Salmon SuperHwy Partnership is:
Trout Unlimited
Tillamook County
Tillamook Estuaries Partnership
Tillamook County Creamery Association
Tillamook Bay Watershed Council
Nestucca-Neskowin Watershed Council
Oregon Department of Fish and Wildlife
Oregon Department of Forestry
Oregon Department of Transportation
Oregon Watershed Enhancement Board
Oregon Fish Passage Task Force
US Fish & Wildlife Service
Natural Resources Conservation Service
USDA Forest Service
Bureau of Land Management