The North Star Mine in Silverton, Colo.
Mining plays an important part to Colorado's history. Many mountain towns were founded upon mining and some still rely on it as an economic driver.
But it also left a legacy of damage and destruction to many headwater streams and rivers around the state.
Trout Unlimited's mine reclamation program balances maintaining the historical significance of those mining features while also improving the surrounding environmental health.
Over the last several years, TU ramped up its mine reclamation work around the state to tackle the large volume of these sites. TU has good relationships with U.S. Forest Service, the Bureau of Land Management, state and other partners, including mining companies and private funders. Our partners help with sampling, planning and providing matching funds for grants to help this work progress.
To take on a mine cleanup, Jason Willis, Colorado abandoned mine lands program manager, and his team develop a cradle-to-grave engineering approach that begins with sampling potential sites, analyzing the data, and developing a work plan for on-the-ground action leading to eventual revegetation and full reclamation.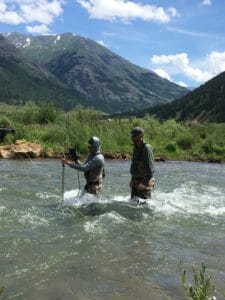 Recently, TU joined the EPA and the Colorado Division of Reclamation, Mining and Safety as well as other partners to sample waters and bracket suspected sources of contamination from two defunct mines in Silverton, Colo.
Samples were taken in the Animas River, Mineral Creek, and at site mining features that consisted of parameters such as, flow, pH, conductivity, alkalinity, total recoverable/dissolved metals, and other valuable measurements. TU and project partners will then use this data to grasp the potential to recover these areas near the Little Dora and North Star mines.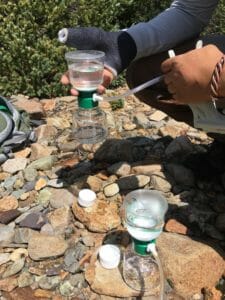 Neither mine is part of the larger Bonita Peak Superfund cleanup also happening in Silverton, but they are right on the banks of these rivers and obviously posing a threat to the water quality. Once a reclamation plan is in place TU will work with partners to clean-up the sites using existing Good Samaritan tools such as a Comfort Letter or Administrative Order on Consent(AOC).
TU has been successful using these tools to provide itself with some liability protection while completing cleanups across the state. However, Good Samaritan legislative fixes proposed by TU would afford better liability protections for these types of projects. Whether it is working within the existing structure or advocating for a better legislative solution for mine cleanup projects, you can rest assured that TU's AML program continues to improve water quality of critical headwaters offering anglers more fishing opportunities.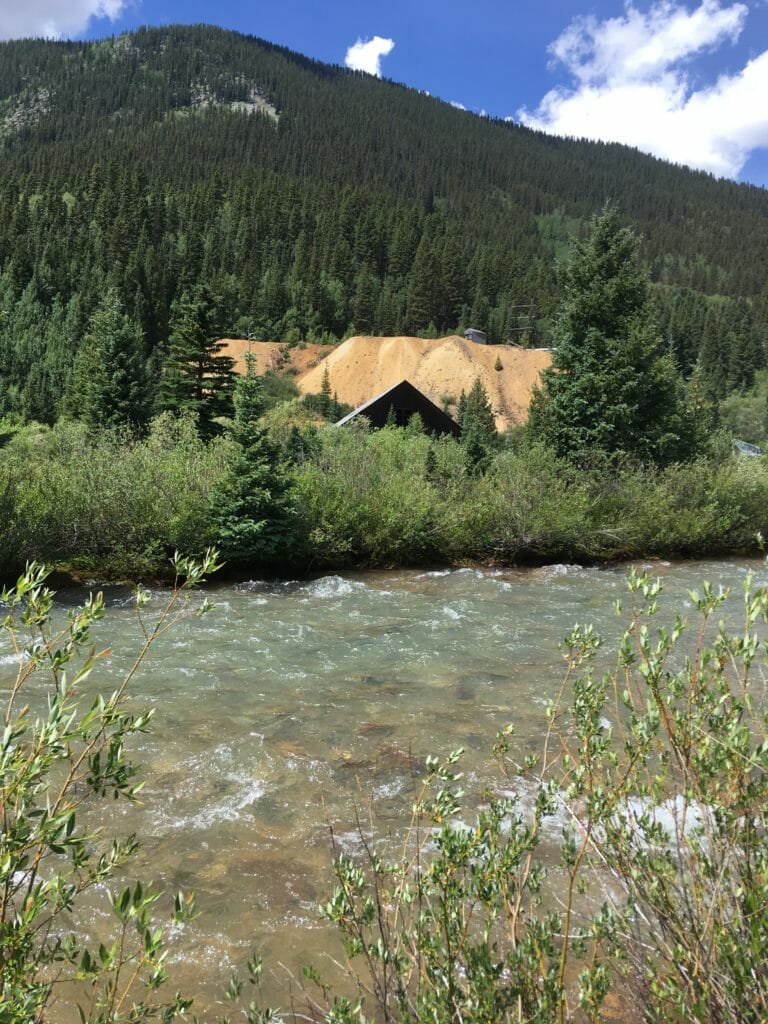 What lucky fish to live where Jason and his team and TU's partners work.