As the locals are busy preparing and repairing our nets, tying flies, climbing mountains, harvesting berries and smoking our salmon; the vibration of salmon season can be felt throughout Southeast Alaska.
In the Southeast Alaska region, the Taku, Stikine, and Unuk Rivers form the backbone of the salmon culture. All are un-dammed, largely pristine and support significant commercial, sport and customary and traditional fisheries in Southeast Alaska. The Taku River is often Southeast Alaska's largest overall salmon producer, with the region's most prolific runs of coho (silver) and king (Chinook) salmon and the Stikine River is usually a close second. The Unuk river is one of Southeast's top five king salmon producers and its hooligan (eulachon, or candlefish) run provides an important customary and traditional fishery.
The thing that these three major watersheds have in common is that they are transboundary watersheds, meaning their headwaters begin in British Columbia in Canada, and they flow into the Pacific Ocean in Alaska. Currently, B.C. is in the midst of a mining boom. There are now 15 large-scale mines in various stages of exploration, development and operation in watersheds that flow from Canada into the U.S.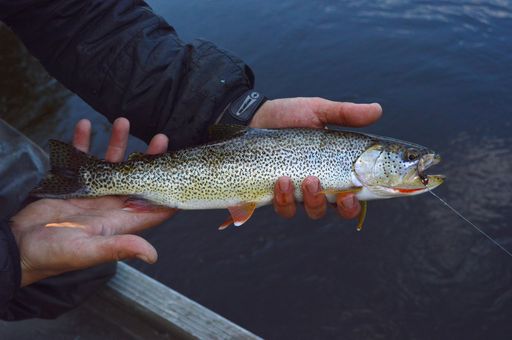 Lax mining regulations and low standards for financial bonding have encouraged the industry's expansion in the region, but at what cost? These mine sites sit within the Taku, Stikine and Unuk watersheds, that all have high fisheries values.
Currently, there are no enforceable, comprehensive policies for upstream transboundary large-scale development, which means the U.S. wild salmon and trout, clean water and the jobs they support remain unprotected. Alaska bears nearly all the environmental risk and burden of these mines, with none of the economic reward.
The Taku, Stikine, and Unuk rivers are prime examples of the vast and wild country that sportsmen and women love and cherish. Because of this, it is imperative to speak up for these natural areas that Southeast Alaska depends on.

Please support the long-term health of the Taku, Stikine and Unuk rivers by adding your name to this letter.
For more information about transboundary mining, and other Tongass issues, visit AmericanSalmonForest.org