Stewing in the sun and smoke of the late-August afternoon, even the temptingly titled Shady Island River Park was overmatched. Cottonwoods lining the shore of the Gunnison River offered only modest relief as the mercury climbed north of 95 degrees, and soon enough the haze of Colorado's largest recorded wildfire would overcome our little oasis as well. To make matters worse, the water was too warm for fishing. The harsh realities of climate change were suddenly inescapable.
If relief is to come, it may very well come through the man I'd gone to Gunnison to meet. That's not to say U.S. Sen. Michael Bennet holds the cure for climate change in his back pocket, but he and a growing group of his Capital Hill counterparts are at least working to solve the problem with an appropriate sense of urgency.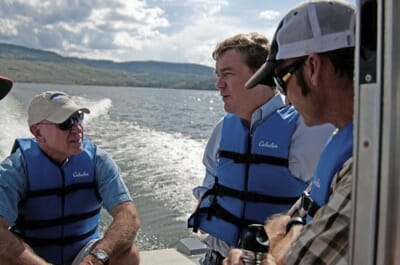 "There's nothing more urgent for us to deal with than climate change. And what we have to do is create not just an urgent solution but an enduring solution," Sen. Bennet told me over August recess. "So we have to build a broad coalition of people to address climate. And as part of the first Democratic caucus on climate change and as part of the first bipartisan caucus on climate change, we're working together with a bunch of my colleagues in the Senate to try to lay the groundwork for a moment that I think is going to come in the very near future, next year, when we can start working on climate legislation again in the Senate.
"That day is long overdue, but there is a lot of pent-up demand for us to get the work done and I think that means we will get it done more quickly than we would have otherwise."
The Rubik's Cube of climate change won't be easily solved, but there are measures already in the works that can move us in the right direction. Among them, Sen. Bennet's Colorado Outdoor Recreation and Economy Act (CORE) aims to protect some 400,000 acres of important fish and wildlife habitat in our state, including provisions for mineral withdrawal and methane capture around Thompson Divide northwest of Gunnison that aim to reduce future greenhouse gas emissions. Other provisions of the CORE Act offering a positive net outcome for the climate include creating conservation easements within the upper Gunnison basin and protecting wilderness along with coldwater streams in the San Juan Mountains and the Continental Divide near Tennessee Pass.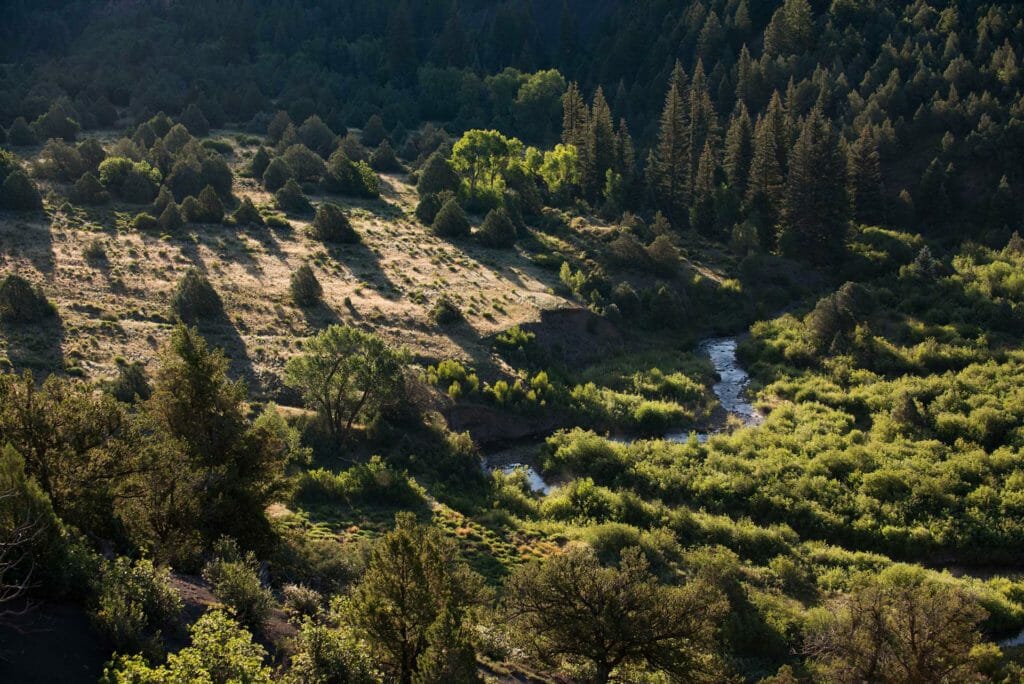 Our meeting with Bennet and other local officials had been called to emphasize the importance of protecting the CORE Act's ample fish and wildlife habitat for Colorado's fishing and hunting community. But the bigger picture surrounding that and other likeminded legislation reveals equally significant climate considerations that might not be recognized at first glance.
"There's nothing more urgent for us to deal with than climate change. And what we have to do is create not just an urgent solution but an enduring solution."

U.S. Sen. Michael Bennet
Protecting these lands translates to healthy ecosystems that are more resilient to the potential effects of climate change. And management to reduce other stressors such as water pollution, extreme flooding caused by rapid high-volume runoff from impervious surfaces and agricultural areas, invasive species and habitat fragmentations will further safeguard wildlife and wildlife habitat from climate change. 
Expanding large-scale conservation funding for fish and wildlife at the national level through legislation like the recently passed Great American Outdoors Act enables agencies to better manage species and the habitats they depend upon in the face of the stresses caused by climate change. That not only helps save wildlife, but taxpayer dollars from costly recovery efforts as well. And by targeting funding toward improving agriculture and forestry practices that substantially increase carbon sequestration in rural areas, we can help farmers and foresters while also increasing habitat and reducing climate change impacts.
The urgency to take action on climate change is apparent, and the early efforts by Sen. Bennet and his climate caucus counterparts are appreciated. But there is much more work to be done. The longer we delay taking meaningful steps to reduce climate pollution, the more serious the harmful impacts will be to our outdoor traditions, including fishing and hunting.
Scott Willoughby is the Angler Conservation Program's coordinator for Colorado.