TU's Cory Toye brings people, industry, and agencies together to protect streams and native fish in the Bighorn Basin.
Cory Toye's birthplace of Meeteetse, Wyoming—population just over 300—is a prime example of Western ranching country. Here, like many rural communities, locals rely on their connections to land and water for their livelihoods. They are ranchers, agricultural producers, and many of them avid hunters and anglers.
Toye, Wyoming Water Habitat Program director for Trout Unlimited, was born in this part of the state, so he knows as well as anyone that the hardworking people who make their living from the land have not always trusted conservation organizations pitching stream restoration and irrigation improvements.
Years ago, when he started at TU, he put in the time to open doors that might have traditionally been closed to collaborative conservation efforts. He showed up to lend a hand at local ranches: Toye aided cattle brandings, stacked hay, moved irrigation pipes, and fixed fences. This had nothing and everything to do with his day job. He was committed to playing a genuine role in the community—even if it meant wrestling calves in the mud.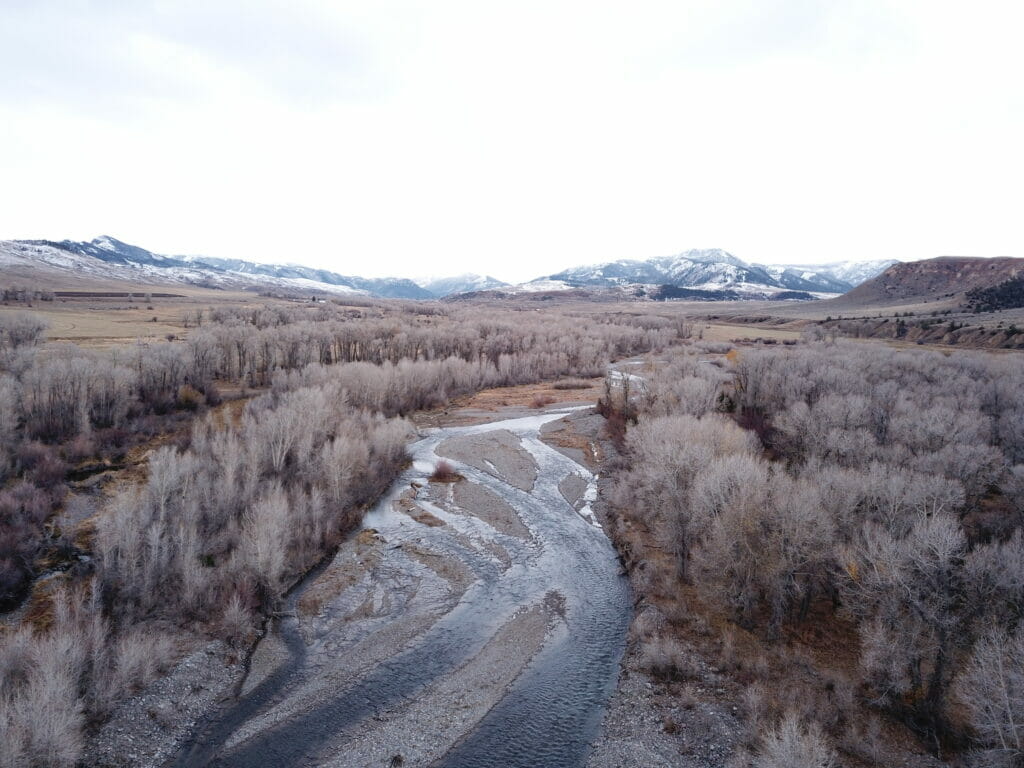 Toye's connection to Wyoming runs deep: he and his wife are raising their children in the same streams they grew up fishing. Now he works to bring people, industry, and agencies together to protect the streams that run through these beautiful places.
"If you make the right partnerships," he says, "there's a chance to reconnect entire swaths of rivers that have been disconnected for 50 or 60 years."
On any given day, you will find Toye working to restore trout streams in the Bighorn basin, an arid yet beautiful plateau known for its surrounding peaks, trickling streams, and unique geological features. The area boasts the greatest population of Yellowstone cutthroat trout outside of Yellowstone Park.
Toye's work has not always been easy over the past 14 years, and victories are years in the making. His genuine local relationships led to diverse partnerships. The partnerships led to small projects connecting streams, then bigger projects in larger tributaries.
Now, TU has earned the trust of landowners, government agencies, and industry leaders in Wyoming. Toye's community ties have helped TU scale up our work in the state, resulting in over 2500 miles of native trout habitat being reconnected during Toye's tenure – 300 in the Greybull River drainage.
Wood River diversion makes a big impact on Yellowstone cutthroat habitat
Today, there are only a few places where you'll find Yellowstone cutthroat trout. These fish love high elevation and wild, undisturbed places. Wildfires, habitat fragmentation, flood, drought, climate change, and rising water temperatures threaten their populations and have significantly decreased viable habitat for the species. Yellowstone cutthroats occupy only 42 percent of their historic range and about 60 percent within Wyoming.
Toye believes that the only way to make long-lasting progress towards healthy habitat is cultivating strong, diverse partnerships with ranchers, landowners, irrigation districts, and community members.
"The opportunity for significant, watershed-scale conservation in Wyoming is only available by working with people that depend on water to make a living. Identifying common ground and building trust will continue to bring new projects and positive paradigm shifts for coldwater fisheries across the West."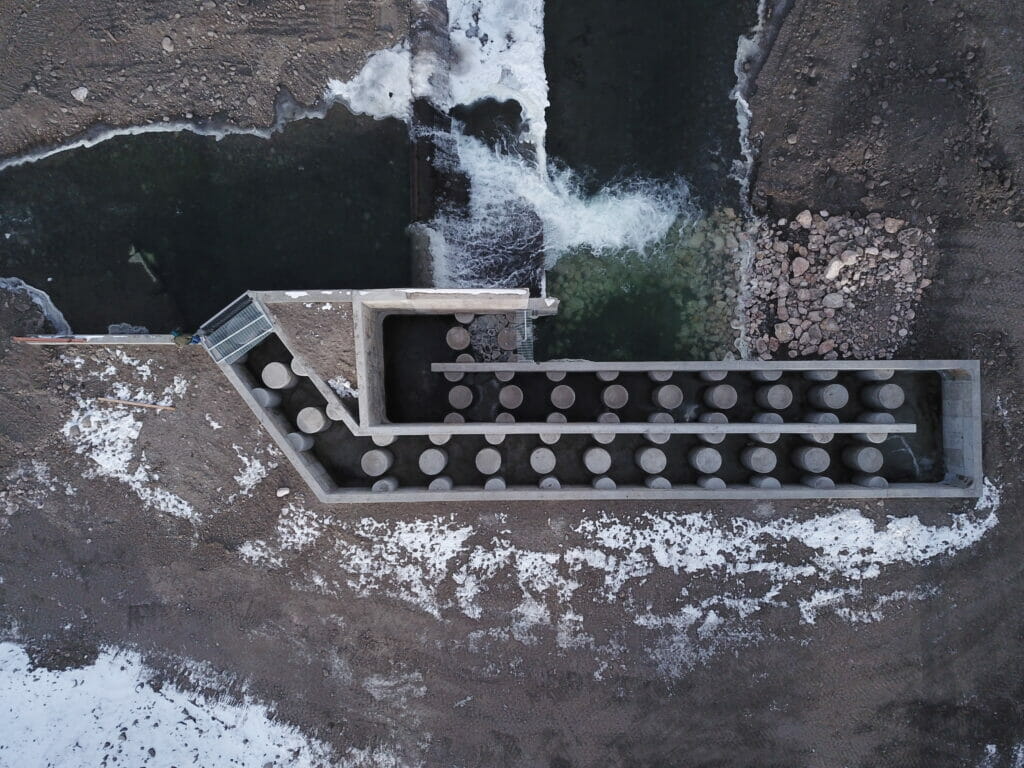 Over the past couple of years, Toye has been working with local partners to redesign and enhance the Wood River diversion system and irrigation district.
The Wood River diversion dam is located 14 miles upstream of the confluence of the Greybull and Wood rivers, just west of Meeteetse. The dam was built in 1972 and is operated by Greybull Valley Irrigation District to fill Lower Sunshine Reservoir and provide irrigation water to nearby agricultural lands. Eight feet tall, the concrete structure was a complete barrier for YCT and other native fish and had disconnected upper and lower habitat on the Wood River since its construction in the early 1970s.
Local contractors for TU, including Bairco Construction and WWC Engineering, have been on site since September 2021, building a technical fish ladder. The vertical slot ladder uses concrete piers to slow water through a long raceway, acting as grade control and providing slower flows for upstream navigation. The diversion is the last barrier for YCT on the Wood, the Greybull and its major tributaries, and this project is aimed at providing upstream passage to over 100 miles of habitat.
The Wood River diversion project has gone forward despite the pandemic and supply chain issues. Projects like this and others in Wyoming are made possible by financial support from a variety of federal partners, including the U.S. Fish and Wildlife Service's National Fish Passage Program, the U.S. Forest Service, Bureau of Land Management, National Resource Conservation Service, and the Bureau of Reclamation.
The $1.2 billion federal infrastructure package passed last year will ensure that collaborative conservation projects like this can move forward across the country. The National Fish Passage Program, for example, received $200 million in the law.
Thanks to funding provided by federal land management agencies, TU will soon finish the Wood River diversion system and continue to improve habitat on smaller tributaries in the drainage.
Toye's work will only grow from there—from reconnecting smaller tributaries to big ones, building momentum toward large-scale projects that enhance entire irrigation districts: "I look forward to more successes with all our partners in the Greybull drainage," he says. "Each completed project helps to ensure that future generations will get to experience this amazing watershed and the mighty YCT that call it home."