By Nate Rees
Gila trout are one of the rarest trout species in the United States, making them a focus of Trout Unlimited's restoration work on native, southwestern trout. They are only found in Arizona and New Mexico earning them a spot on the federal Endangered Species List in 1967.
But they were re-classified as threatened in 2006 thanks to successful conservation work. Today, Gila trout conservation is guided by the Gila Trout Recovery Plan and the Gila Trout Recovery Team led by professionals from the New Mexico Department of Game and Fish, U.S. Forest Service, U.S. Fish and Wildlife Service (USFWS), the University of New Mexico, and the Arizona Game and Fish Department (AZGFD).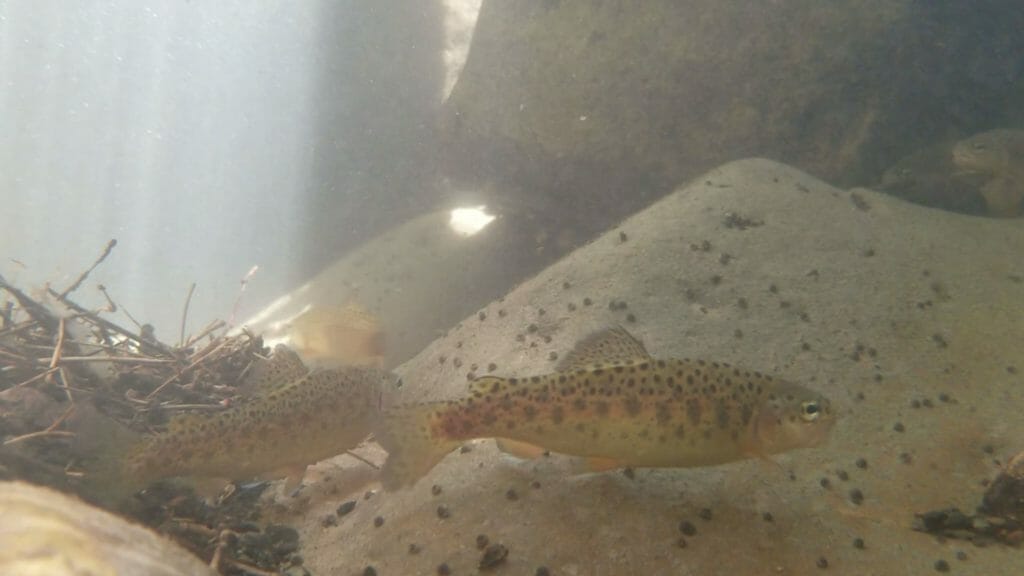 Recovery efforts started in earnest after a wildfire ripped through Mt. Graham near Safford, Ariz., in 2017, scorching 50,000 acres and the well-established Gila trout fishery on Ash and Frye creeks. Recovery teams salvaged what remained of the Gila trout populations just before monsoon season hit and toxic ash flowed down both creeks. Since then, agencies and organizations partnered to create a plan to reintroduce the Gila trout back to its native streams.  
By early April 2019, Frye Creek recovered enough to receive its first supplemental stocking of 20,000 fertilized Gila trout eggs. The process required building a redd on the outside of a plunge pool and injecting the eggs a few inches below the gravel's surface. Just days later the trout hatched, securing refuge in the slower current of the pool. This is a new technique for Gila trout, originating in New Mexico and exhibiting an 8- to 10-percent success rate from egg to fry. Grapevine Creek in Arizona also successfully received this same treatment, displaying similar results.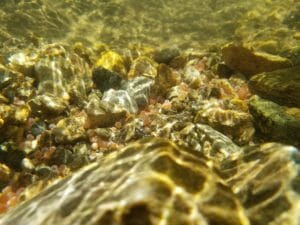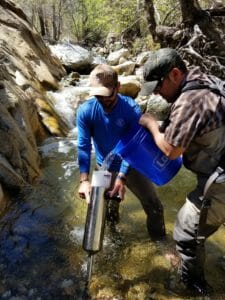 Another effort to reach the Gila Trout Recovery Plan conservation goal happened in November 2019. Trout Unlimited, AZGFD and USFWS crews backpacked 250 Gila trout fry into the headwaters of Frye Creek, roughly 3 miles above the Frye Mesa Reservoir. This helped expand their range and helped ensure the cold waters in the headwaters could help them endure threats from climate change.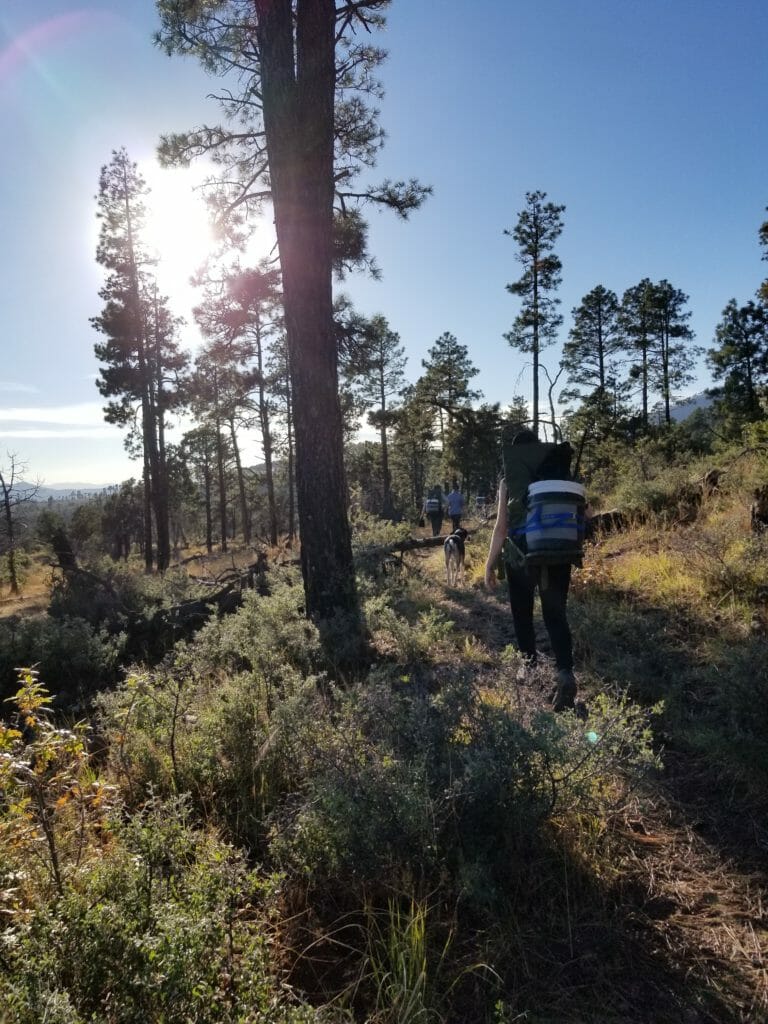 Most recently in March 2020, Frye Creek received another 16,000 fertilized Gila trout eggs from AZGFD and TU staff, of which I had a pleasure to be a part. Our hike up Frye Creek was energizing, with spring run-off in full swing and new growth on every tree and bush.
It showcased the resiliency of mountain streams and their riparian areas displaying only a few charred juniper trees, emphasizing the stark reminder that a fire decimated this watershed only three years prior. This watershed is home to a diverse ecosystem that supports elk, Couse deer, Goulds turkey, javelina and my favorite, black bear. We observed 3- to 5-inch Gila trout in multiple pools during this stocking, representing diverse age classes from our previous egg and fry stocking. By spring of 2022, we should have a wild, reproducing population of Gila trout in Frye Creek, with the hope of returning it to the great sport fishery it once was.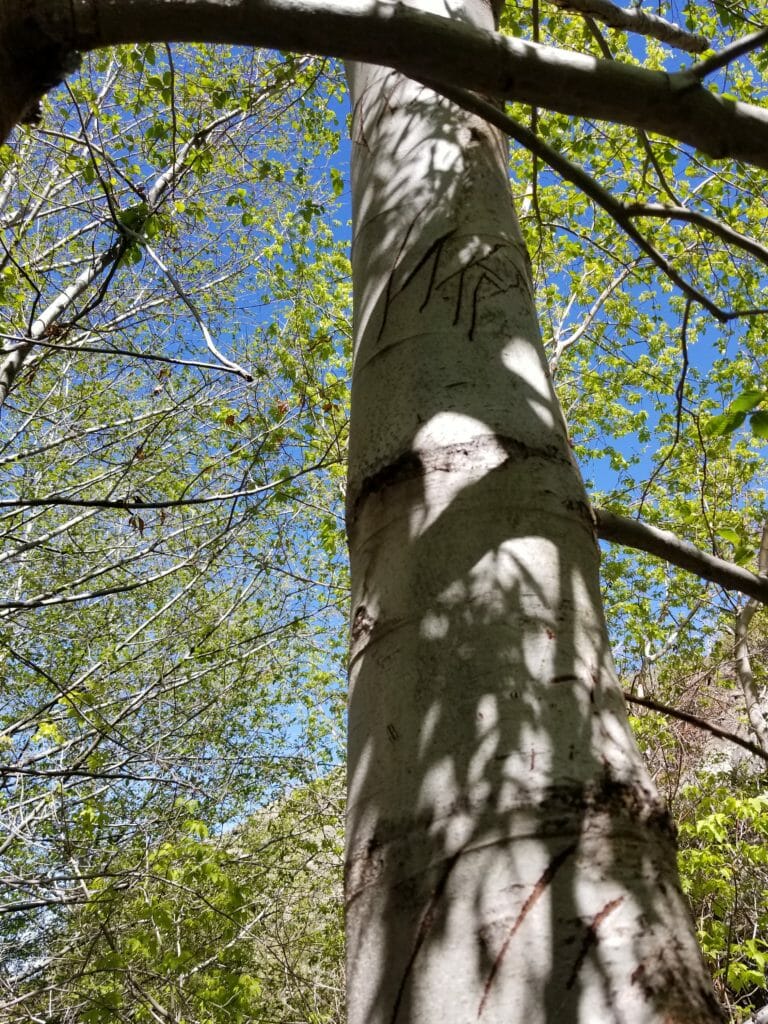 Fishing for Gila trout:
If you're looking to catch one of these native treasures in Arizona, try Upper Gold Water Lake, Lynx Lake, Frye Mesa Reservoir or the West Fork of Oak Creek. When stocked in lakes, these fish can grow up to 18 inches. Although they're not wild reproducing populations, these fisheries still offer the chance to catch this beautiful native fish, bringing you one step closer to completing your Arizona trout Challenge!