Trout Unlimited's work inspires in many ways.
For longtime member and volunteer leader Schuyler Sweet, being involved in a river protection project made such an impact he was moved to extreme generosity. His decision offers Trout Unlimited chapters an important source of funding to support acquisition and protection of land critical to trout and salmon conservation.
A member of TU's Land Conservancy Fund workgroup, Sweet had just seen the successful acquisition of the Ammonoosuc River Forest, a nearly 300-acre parcel purchased by the Forest Society with help from many sources, including TU's Land Conservancy Fund.
"Schuyler was so excited he called me and said, 'Let's have lunch,'" recalled Paul Doscher, TU Trustee and co-founder of the fund.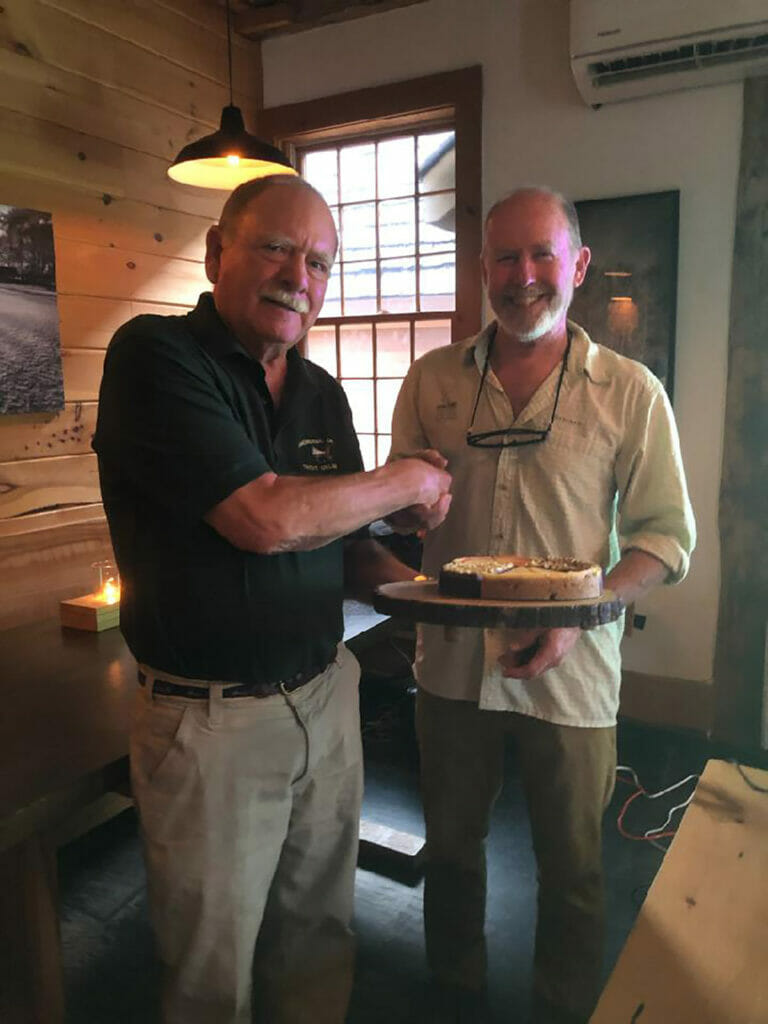 Sweet told Doscher that he wanted the Fund to be a beneficiary of a bequest from his estate. Grateful as he was, Doscher neither expected nor hoped that the gift would come soon. Sadly, however, Sweet died unexpectedly in June 2022 after falling ill on the way home from a fishing trip to Maine, leaving a gift of $162,000 to the fund.
Sweet's gift significantly bolstered the Fund's balance, and now the working group that oversees the program is eager to see that money put to work.
"We want to get the word out to chapters that this opportunity is available," Doscher said. "And we also hope that Schulyer's generosity will inspire others to support this important initiative." 
Benefits of TU and land trust partnerships
The TU Land Conservancy Fund is not intended to fully support land protection or acquisition efforts, but rather to provide seed money to move forward such projects, many of which feature land trusts as partners.
"It's an enormously effective way to get TU on the radar of land trust," said Bill Pastuszek, the working group's chair.
The grants are flexible, meaning TU chapters can put contributions toward a variety of needs, including the actual purchase of property, professional surveys and appraisals, legal fees, easements, habitat assessments, and stewardship and/or management needs.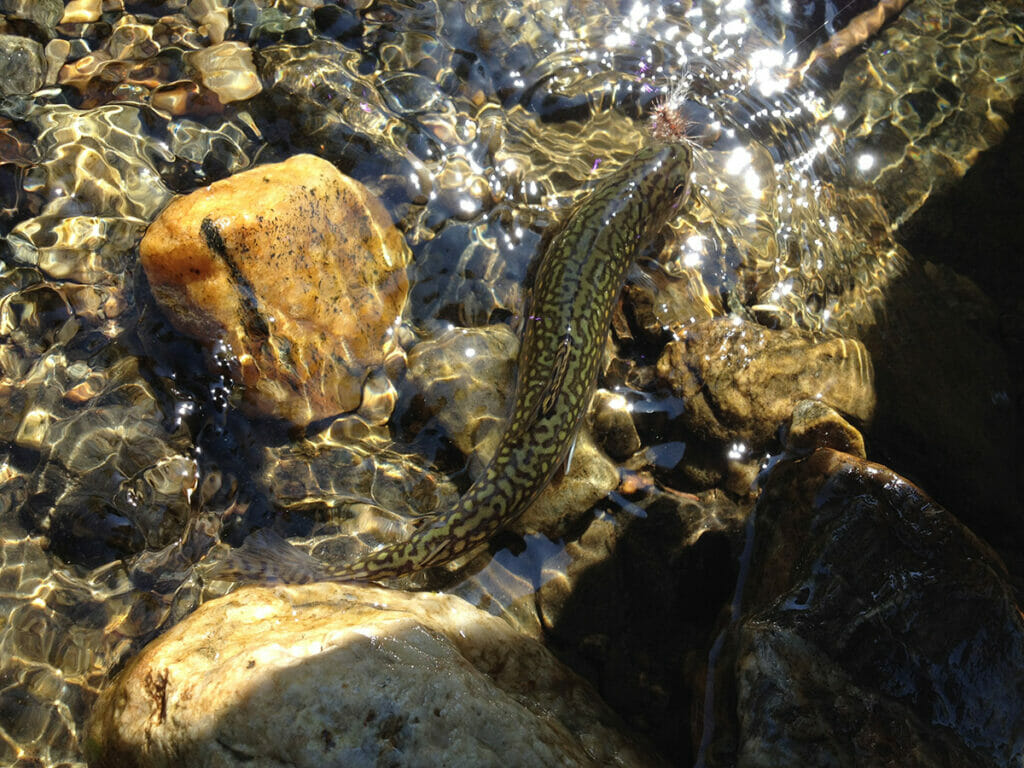 "Any part of a project that you can document inevitably needs cash, and we're happy to do that," Pastuszek said. "The grant from the Fund allows projects to quickly and efficiently move forward."
Grant amounts are matched at least one-to-one by recipients. Matches can include cash or donations of materials that have a monetary value.
New Hampshire trout stream benefits from grant
The Ammonoosuc River Forest is the project that helped inspire Sweet's generosity. It is a shining example of how modest financial investments can add up. 
TU chapters and members contributed more than $60,000 toward the $565,000 fundraising goal to purchase the property on a picturesque New Hampshire trout stream. That included a $5,000 grant from the Land Conservancy Fund.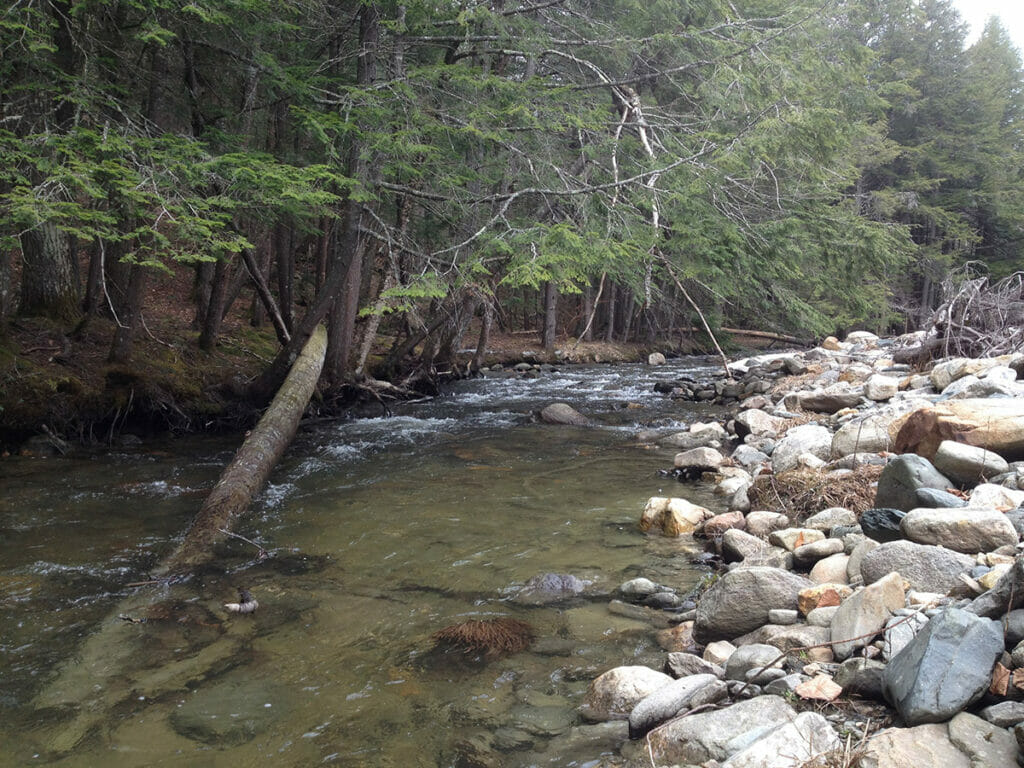 The property offers access to a stretch of pristine fishing water and includes a trail along a converted former railroad bed, a section of the Twin Mountain Connector snowmobile trail. It abuts the White Mountain National Forest and hosts a tributary stream that is prime trout spawning habitat.
The Ammonoosuc is only one example of how the fund has supported land protection that supports trout and salmon conservation.
In Massachusetts, TU worked with the Franklin Land Trust to ensure the preservation of the Crowningshield farm, located on a headwater stream — West Branch Brook — within the Deerfield River watershed. Now known as the Crowningshield Conservation Area, the 250-acre tract has more than a mile of frontage on West Branch Brook.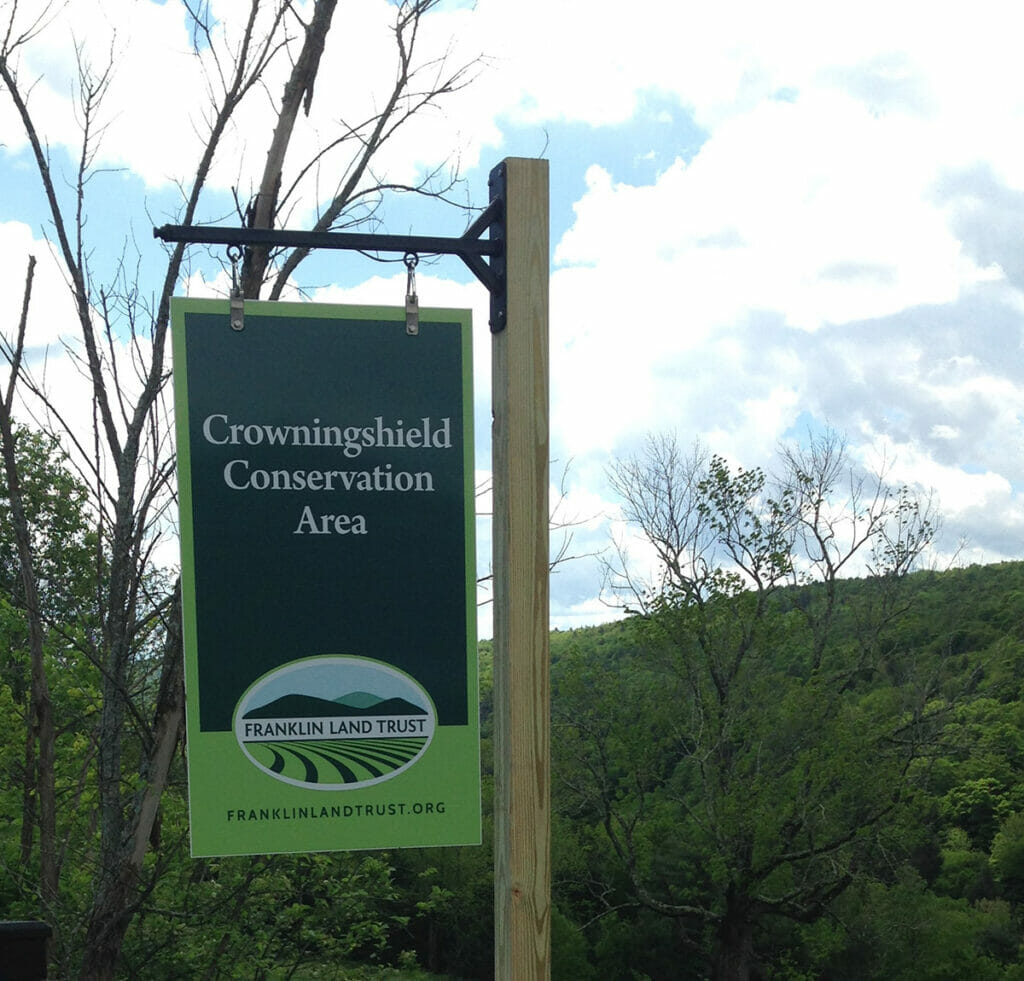 A $5,000 grant helped with the acquisition of a tract along the Gunnison River that is now a park and boat launch area.
A project in Connecticut received a $10,000 grant to support the Aspetuck Land Trust acquire 18.6 acres on the Mill River. Known as South Park, the tract offers access to a tailwater stream that is one of the only Class 1 trout streams in the state, and that has the highest density of wild and native trout in the state.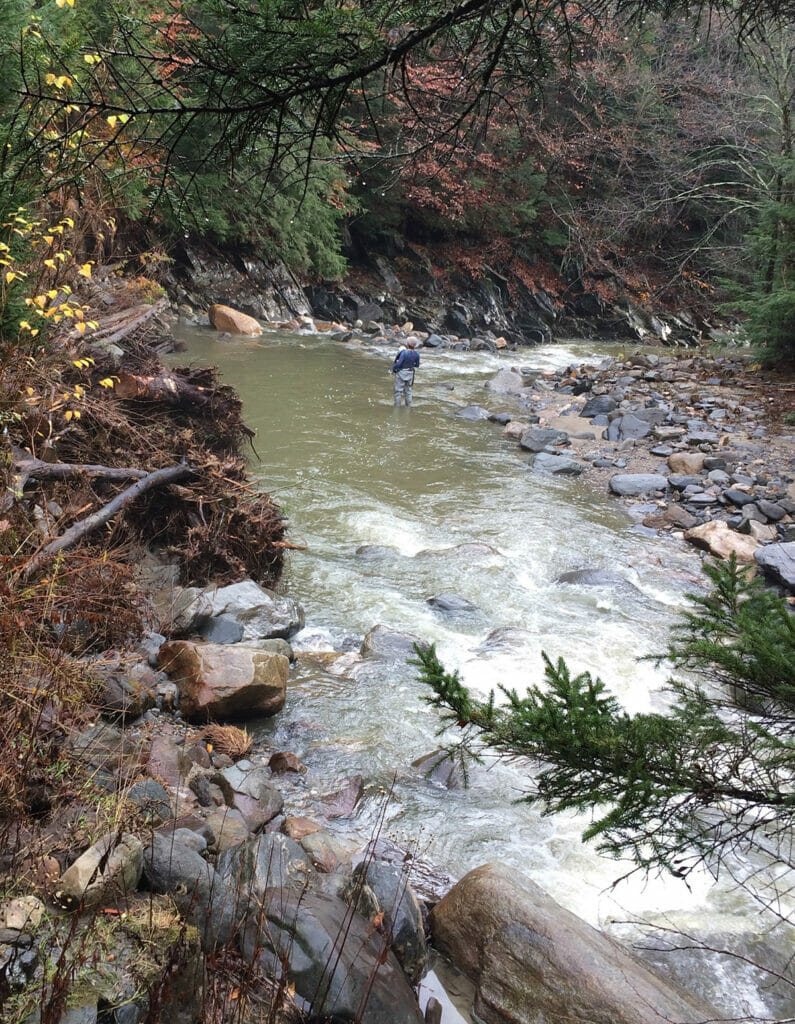 How to apply for grant funding
Applications are considered on a rolling basis, which helps streamline the process and put the money to work sooner than later. The working group considers applications during its regular meetings. Examples of previous successful applications are available and group members can provide additional guidance to applicants.
"It's relatively simple and straightforward," Doscher said of the application process.
Working group members plan to attend TU regional rendezvous meetings in 2023 to tout the program, seek applications for grants and to encourage additional donations to support the fund.
Doscher said his friend knew his bequest would have a lasting impact. 
"Schuyler knew the difference that his gift would have," he said. "It creates a legacy for Schuyler that will live on." 
Would you like to support TU's Land Conservancy Fund?
Reach out to the Land Conservancy Fund committee at landconservancy@tu.org  to learn how you can help protect and conserve important landscapes for the benefit of trout, salmon and healthy waters.