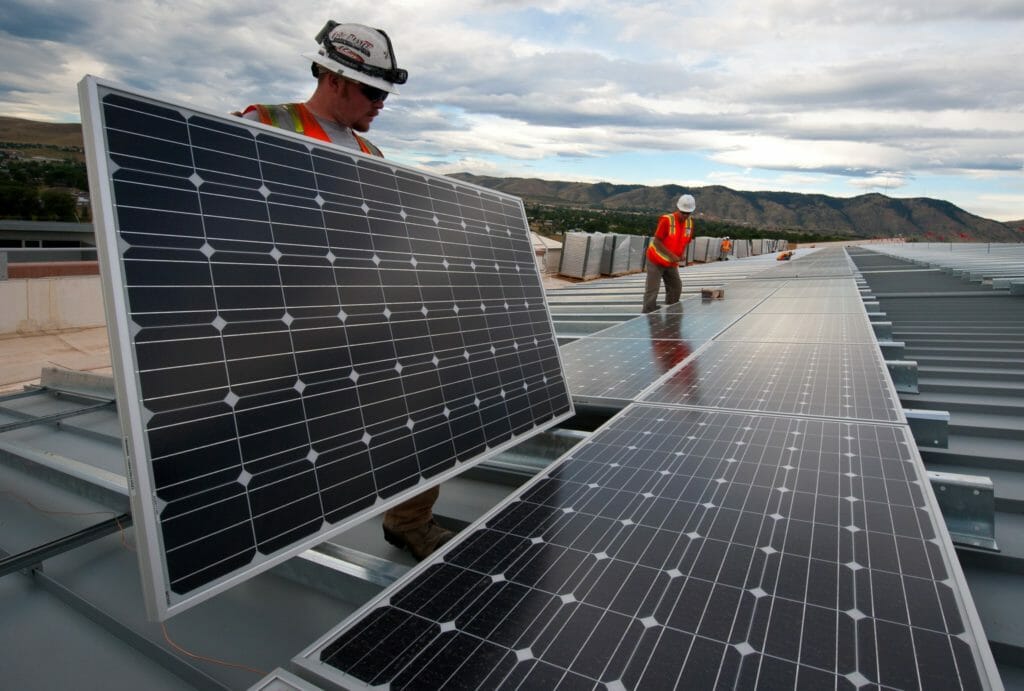 By Corey Fisher
While the political climate in Washington, D.C. may seem hyper-partisan, there are some issues that bring people together from across the political spectrum.
Earlier this year Congress passed the John D. Dingell, Jr. Conservation, Management, and Recreation Act, a public lands package that established 1.3 million acres of new wilderness, permanently authorized the Land and Water Conservation Fund, protected sensitive public lands from mining, and created 621 new miles of Wild and Scenic Rivers.
With 85 percent of Congress voting for the bill, it proved that Americans and our elected officials find common ground in conservation. Congress is once again poised to act on this value as the Senate Energy and Natural Resources Committee considers the Public Land Renewable Energy Development Act (PLREDA, S.2666 / H.R.3794) in a hearing this week.
This week's Senate hearing follows introduction of the Senate bill by Senators Martha McSally (R-AZ) and Martin Heinrich (D-NM) and a strong list of bipartisan cosponsors. This bill has also been advancing in the House, led by Representatives Mike Levin (D-CA-49) and Paul Gosar (R-AZ-04). Currently, forty-eight members of Congress support the bicameral legislation, split evenly between Republicans and Democrats.
Smart-from-the-start planning.
One of the unique things about renewable energy development is its permanence. This is both good and challenging. Good because it's a clean source of energy that can't be used up in the same way as fossil fuels. Challenging because impacts can be long-term – once a solar field or wind farm goes in, it's there for the long haul.
This necessitates smart from the start planning. PLREDA's permitting system is designed to steer development toward priority areas with a low potential for conflicts with fish and wildlife habitat. Planning ahead for development in priority areas not only avoids impacts to fish and wildlife, but also offers developers certainty for their project timelines and saves both time and money.
Investing in conservation.
However, even with the best siting decisions large-scale wind and solar projects will occupy lands for long periods of time, and some impacts will be unavoidable. This reality requires a way to mitigate impacts, something that PLREDA does by creating a conservation fund using a portion of revenues from public land wind and solar energy development. This conservation fund would be used in places impacted by wind and solar energy development so that work can be done in surrounding areas to offset negative effects on lands and waters.
Finding the balance between renewable energy development and the conservation of fish and wildlife habitat on public lands isn't easy, but PLREDA offers a path forward to that includes the prospect of clean energy and healthy public lands. When Congress passed the John Dingell public lands package this year, they showed that conservation isn't red or blue, it's American. Now they have a chance to do it again with PLREDA.
We thank the bipartisan sponsors and cosponsors for their support of this important legislation, and leadership of the House Natural Resources and Senate Energy and Natural Resources Committee for working to advance this bill in the 116th Congress.
To see a full list of congressional sponsors and supporters, check out our fact sheet.
---
How you can help:
You can help by taking action today to contact your members of Congress and telling them that you support PLREDA, clean energy and healthy fish and wildlife habitat. You can also learn more here [link to fact sheet].
For more information:
For more information on this legislation, please contact Corey Fisher, TU's Public Lands Policy Director, or Kate Miller, TU's Government Affairs Director.