By Chris Collier
I think it's fair to say that every person who gets involved with Trout Unlimited quickly learns that the organization has become what it is today because of its commitment to being a grassroots organization. This local-level focus leads to strong partnerships and a connection to projects important to communities and native coldwater species.
In 2019, this grassroots effort was front and center with TU's work to reconnect coldwater habitat in the Chequamegon-Nicolet National Forest (CNNF) of northern Wisconsin.
Colburn Creek is an important coldwater tributary to the Rat River in the CNNF, providing a thermal refuge to potentially dangerous high water summertime temperatures brook trout may experience in the Rat.
A few years ago, a partnership of TU Chapters, TU National, the Forest County Potawatomi Community, US Forest Service, and Wisconsin DNR identified the road-stream crossing at Forest Road 2363 as a barrier to fish passage. Our grassroots partners quickly prioritized the project as an important aquatic organism passage project for native brook trout and started working to replace the crossing.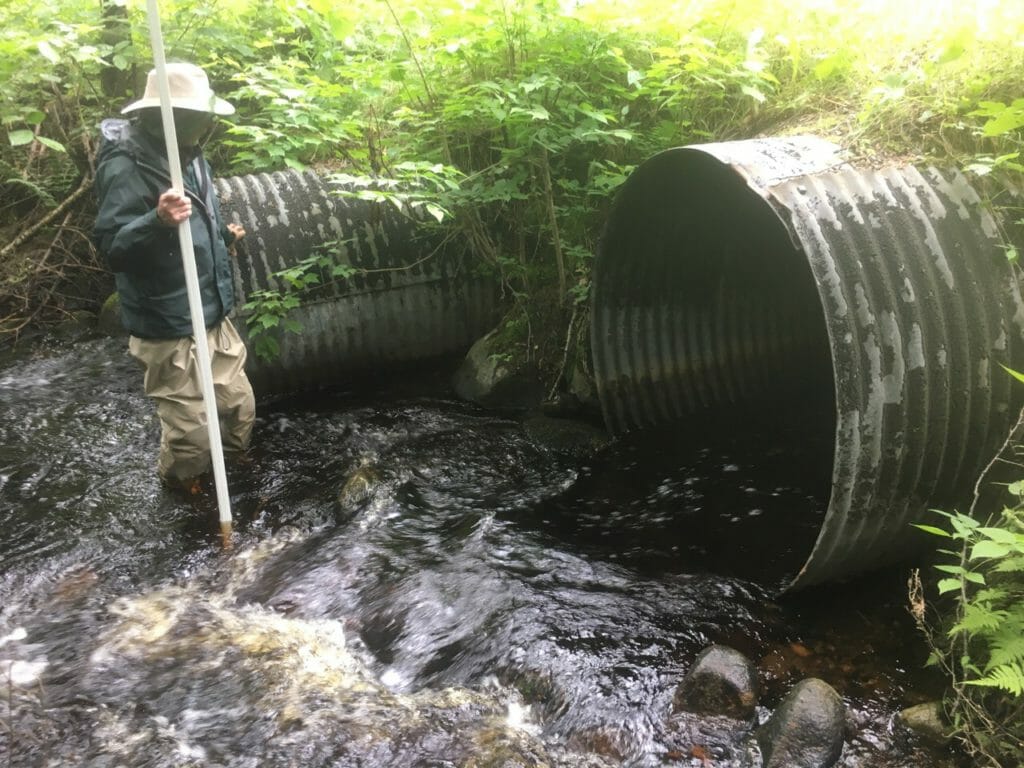 Jumping ahead to today, a new crossing has been installed on the creek that reconnects over 4 miles of coldwater habitat.
The project wasn't as straightforward as others we've worked on in the region.
The flow of the river upstream of the crossing featured multiple channels being brought together at the crossing, resulting in a complex design to make sure the stream-culvert alignment didn't result in bank erosion.
To get the complex design off the plan sheets and over the stream, TU National once again turned to our grassroots partners. The Wild Rivers Chapter saw the importance of this project and applied to the Wisconsin DNR's River Protection Grant program and received funding for this project. With that local support TU National and the US Forest Service were able to finish this project and show a great return on investing in developing local partnerships.
Keeping a focus on our grassroots origins is what makes TU's watershed approach to coldwater conservation possible across the wide range of environments and communities that we work in. We owe a huge thank you to the Wild Rivers Chapter, Wisconsin DNR, US Forest Service, Forest County Potawatomi Community, and other local partners for making this project possible.
Chris Collier is Trout Unlimited's Great Lakes stream restoration manager. He is based in northeast Wisconsin.