Mining proposal is another reason that New Mexico's Pecos River needs protection
I'm fortunate to have grown up close enough to a trout stream that I could go fishing at the drop of a hat. In the summers during high school, my best fishing buddy and I ran a little yard business in Santa Fe, and especially during monsoon season, we liked to finish our lawns early and head out to the Pecos River. Windy Bridge was about 40 minutes away and was usually popping with little mayflies and caddis by the time we got there.
In the years since then, the area went from a sleepy town with loose dogs patrolling neighborhoods for garbage cans to a real estate haven with a tax base to support a dog catcher. Whereas before we would buy our basketball sneakers and fishing gear at one store (Tiano's Sporting Goods), Santa Fe now boasts three fly shops. Most Santa Feans, indeed most Albuquerquenos, learned to fish on the Pecos, either with bait, fly, or spinner.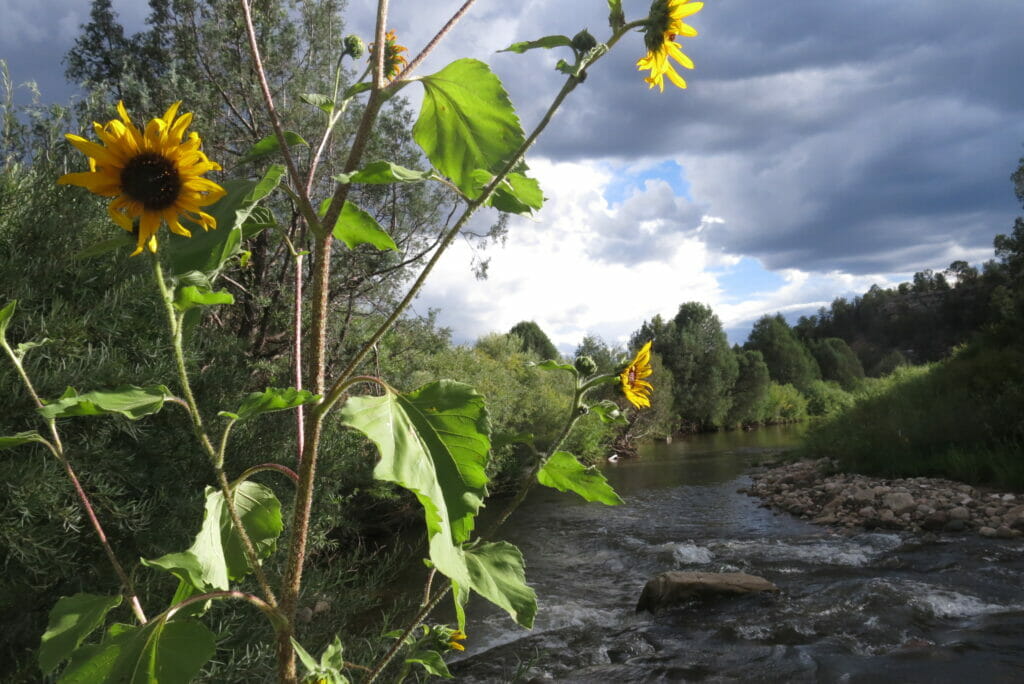 The Pecos has been in the news lately as the centerpiece of a campaign to protect several New Mexico rivers with the Outstanding Natural Resource Water (ONRW) designation. This signifies a waterway of exceptional recreational, environmental, or ecological value and ensures that a stream's water quality at the time of designation remains unchanged. Once designated, an Outstanding water cannot be polluted or degraded beyond a set benchmark.
On the Pecos, where 14 miles of the stream and 165 miles of its tributaries are the focus of ONRW protection efforts, all activities previously enjoyed could continue as before, just as long as those activities don't negatively affect water quality.
Importantly, the upper Pecos River watershed is currently the target of a large multi-national mining company that hopes to dig in the area. It is equally important to note that this proposal is located in what is known as a sulfide ore body. It is exactly this type of geology, and mining in it, that has produced a legacy of acid mine drainage pollution impacting communities across the west for over 100 years. The blowout of the toxic Gold King mine in southwest Colorado's Animas River basin is an example of the risk posed by mining in a sulfide-containing ore body.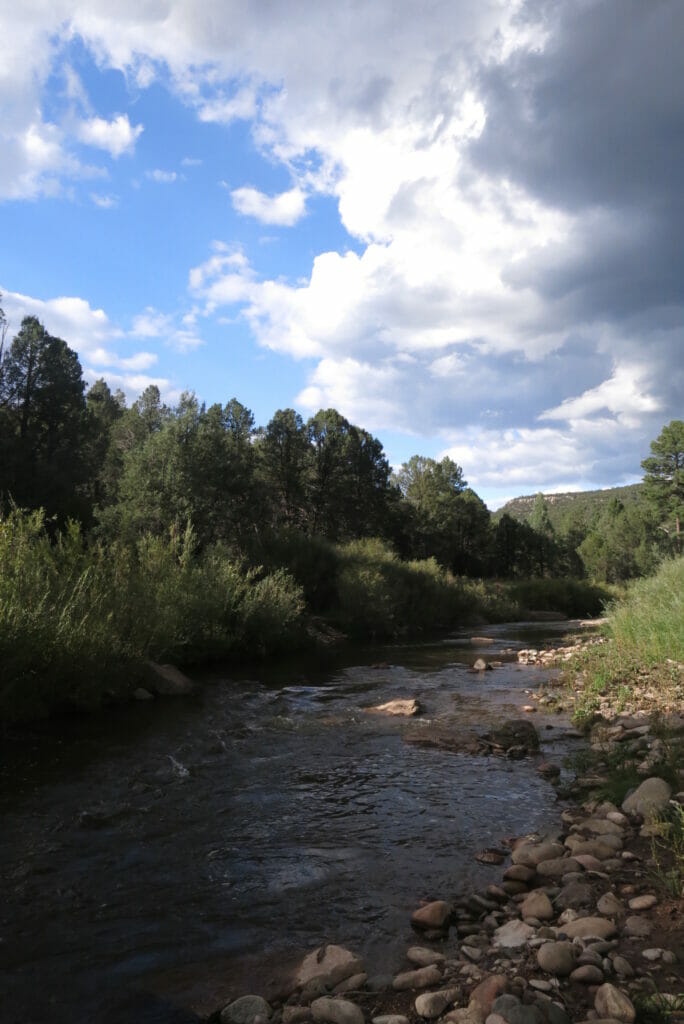 To advance its mining interests, the company recently acquired old claims in the region and staked new claims on thousands of acres of public lands managed by the U.S. Forest Service, including along tributary streams occupied by native Rio Grande cutthroat trout.
Acquiring mining interests in these lands without approval of the public is only possible due to a legal framework that dates back to 1872, suggesting that federal mining reform is a necessary component to protecting trout habitat. While we champion water quality protections for the Pecos, we also support efforts to reform antiquated mining laws, such as legislation recently introduced by U.S. Sen. Martin Heinrich (D-NM).
Learn more about why we need to reform mining laws, provide funding for abandoned mine cleanups, and clear hurdles for Good Samaritans like TU to do the work.
Current U.S. Geological Survey mineral mapping shows there are other, less-risky locations than the Pecos to meet the nation's needs for important metals, especially copper and zinc.
Aside from threats posed by mining, it's worth mentioning that the Pecos is one of the most heavily used recreational streams in New Mexico. As such, it provides enormous economic value to not only the Village of Pecos, but to regional cities like Santa Fe and Albuquerque, whose tourism-related industries—lodging, restaurants, galleries, services—are served by the river's strong pull on outdoor-oriented families.
As one who not only grew up on the river but made a living from it as a guide, I can vouch for its economic value. According to the New Mexico Department of Game and Fish, over 158,000 anglers fished the Pecos during the 2020-2021 fishing season. Of the approximately $87 million spent in San Miguel County in 2020, much of it came from recreationists who, again, stayed in hotels, ate at restaurants, and engaged in other outdoor pursuits like rafting and horseback riding while on vacation.
I can also attest to the fact that the popularity of the Pecos watershed is a double-edged sword. By the end of every fishing season, the recreational wear and tear on the Pecos River is often heartbreaking. Over the years, I have filled countless bags with bank litter and discarded fishing line. I've seen the banks beaten down and campgrounds looking like landfills. The watershed shoulders its responsibility as our economic workhorse with seeming grace; the Pecos is and always will be an absolutely gorgeous stream. But sometimes it can't hide its fatigue.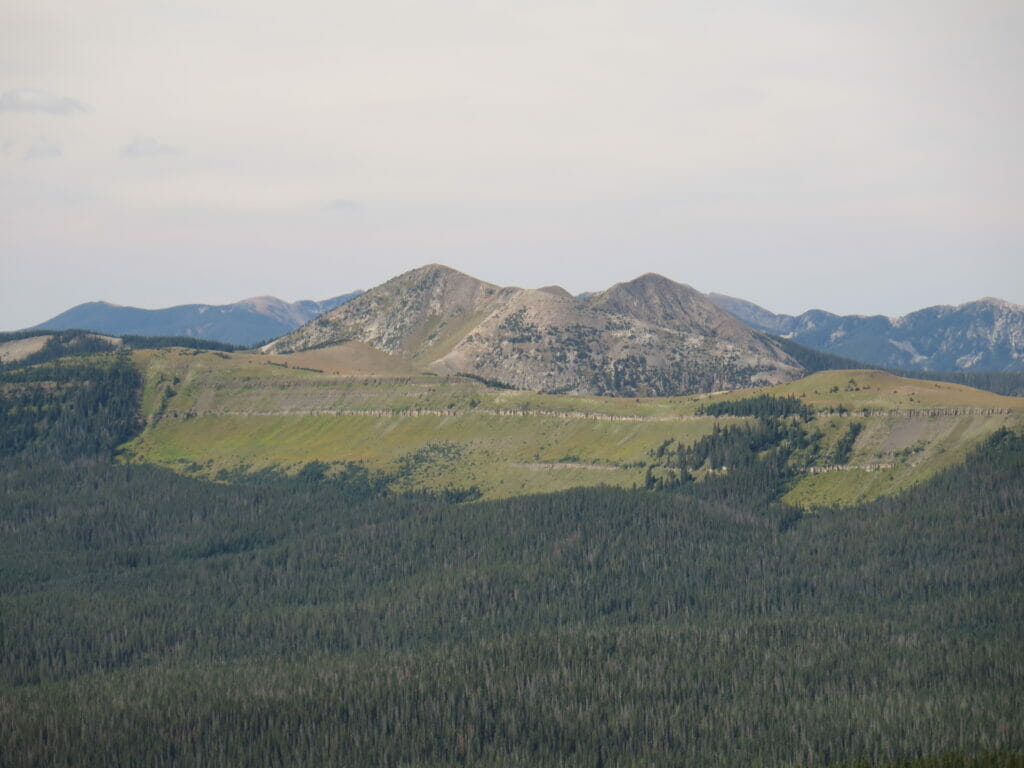 Which brings me to the second economic benefit of a watershed like the Pecos: the fact that, all by themselves, the Pecos River and its tributaries sell tons of fishing licenses. The Santa Fe fly shop I once managed sold between $30,000 and $40,000 worth of licenses every year, mostly during peak guiding season, and largely to out-of-state anglers fishing the Pecos.
Passed in 1950, the federal Dingell-Johnson Sportfish Restoration Act created a fund consisting of excise taxes drawn from fishing tackle sales, which are then available to triple-match state wildlife management agency funds on stream restoration projects. In other words, for every dollar a state agency invests in a project, the feds will invest three.
How do states come by this money? By selling fishing licenses. The more sold, the more stream miles restored. Not only does the Pecos raise money for its surrounding community, but by virtue of all the license revenue it raises, the watershed pays for its own upkeep, not to mention the restoration of other New Mexico waters, which can then raise complementary license money for the Pecos. Win, win, win!
This is what an economic engine is. This is the Pecos, the gift that keeps on giving.