The Protecting America's Wilderness Act promotes protection and restoration of public lands and waters, wildfire risk reduction, and fishing and hunting opportunities in five national forests in California.
This week, the House of Representatives passed the Protecting America's Wilderness Act. This legislation includes three bills that Trout Unlimited has worked for years with our local chapters and other sportsmen's groups to support: the Northwest California Wilderness, Recreation and Working Forests Act, the Central Coast Heritage Protection Act, and the San Gabriel Mountains Foothills and Rivers Protection Act.
Trout Unlimited lauded the House action and called on the Senate to pass the package of public lands bills in this legislative session. Read TU's press release here, and the letter of support TU submitted to House members prior to today's vote here.
"For sportsmen, there is no substitute for good habitat," said Charlie Schneider, president of TU's Redwood Empire Chapter. "Some of the best salmon and steelhead habitat in California is found in the public lands that will be better protected and restored under the Protecting America's Wilderness Act. TU's Redwood Empire Chapter and North Coast Coho Project and our partners have worked for years to improve habitat conditions in the Trinity and Eel Rivers and other waters that will benefit from this legislation. We are grateful to the House for taking action to conserve our steelhead and salmon runs and to supporting the robust recreational fishing economy of our region."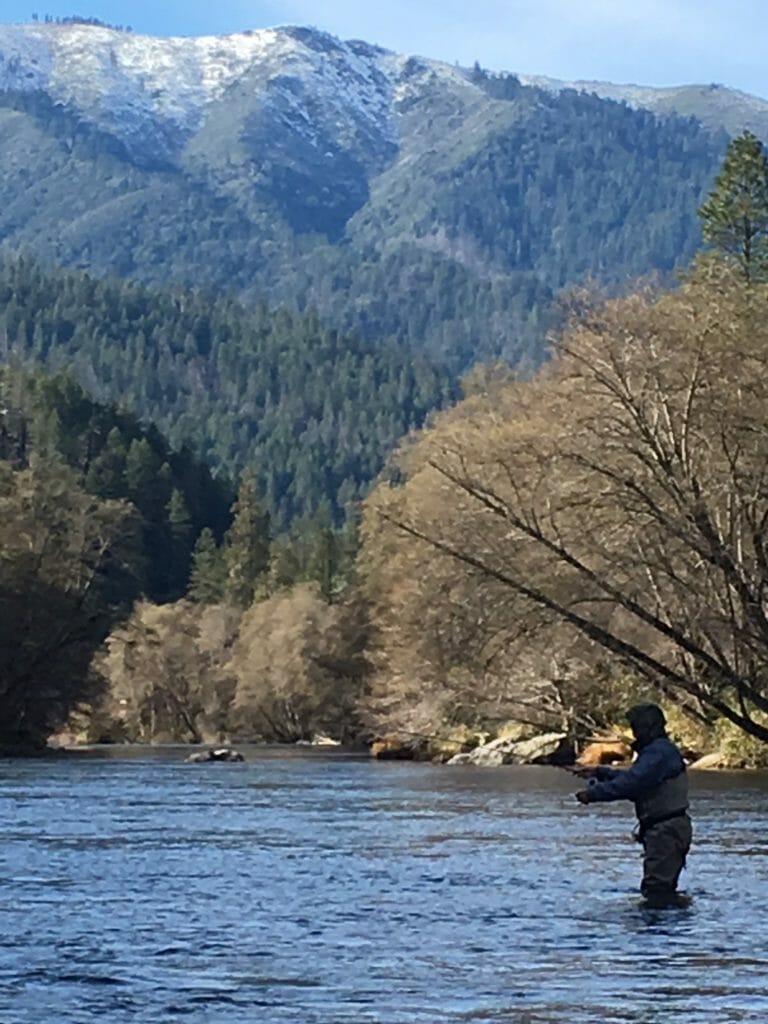 Collectively, these bills will help reduce the risk of wildfire around rural communities, boost local economies, restore lands and waters degraded by illegal activities such as trespass marijuana cultivation, improve outdoor recreation access, and enhance water quality and wildlife protections.
Rep. Jared Huffman (D-CA), an avid angler, introduced the Northwest California Wilderness, Recreation and Working Forests Act in the House following years of feedback from community leaders, tourism interests, outdoor recreation groups, restoration specialists, tribes, county supervisors, conservationists, forestry experts, fisheries biologists, fire ecologists, timber companies, and other business owners.
This legislation will help protect and restore some of the most famous steelhead and salmon fisheries in the world, including the Trinity, Eel, Mad and Mattole Rivers, as well as some of the best blacktail deer hunting grounds in California, through a combination of new land and water designations and landscape restoration, wildfire threat reduction activities, and improvement in recreational access and infrastructure.
"Protecting our public lands and rivers is vital for sustaining the famous steelhead and salmon runs of this region and our fishing-based economy," said Herb and Patty Burton, owners of the Trinity Fly Shop. "Fishing our beautiful lakes and rivers is a way of life for us – the backbone of our 37-year-long family business. This legislation will benefit the South Fork of the Trinity River and all of us who guide and fish the iconic Trinity and its tributaries. We urge the Senate to take action on this important bill."
The Central Coast Heritage Protection Act, authored by Rep. Salud Carbajal, would confer federal Wild and Scenic River designation on 159 miles of central California coastal streams. This designation will help conserve coldwater habitats and fishing opportunities in a semi-arid region where there are few coldwater fishing opportunities. Sespe and Piru Creeks in the Los Padres National Forest, in particular, would benefit from Wild and Scenic River designation—these creeks are two of only three state-designated Wild Trout streams in southern California and Sespe Creek supports a population of endangered southern steelhead.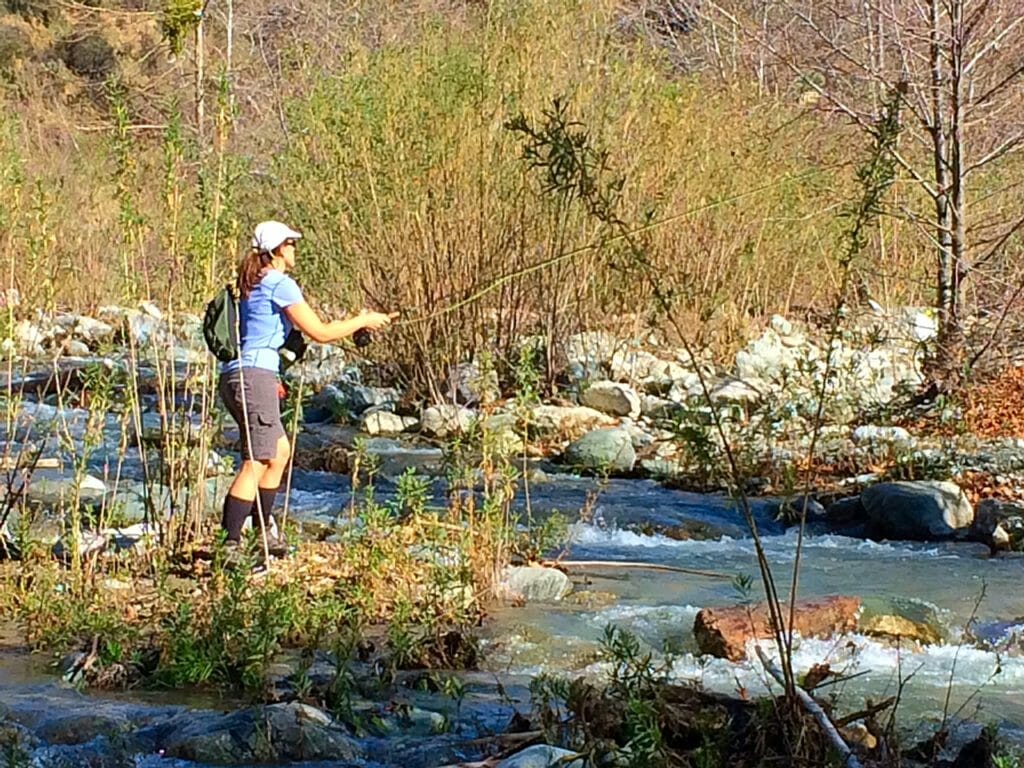 The San Gabriel Mountains Foothills and River Protection Act, authored by Rep. Judy Chu, would designate as Wild and Scenic River nearly 26 miles of the north, west, and east forks of the San Gabriel River. The upper reaches of the San Gabriel River harbor wild trout with remnant southern steelhead genetics. WSR designation ensures that all "outstandingly remarkable values" of designated streams — including fishing opportunities, habitat and streamflows — will be conserved and sustained.
Among the dozens of other sportsmen's organizations and businesses that also support one or all of these bills are the California Council of Trout Unlimited, all of TU's twelve local chapters in California, the Southwest and Northern California Councils of Fly Fishers International, California Trout, the Fly Shop, Lost Coast Outfitters, Clearwater Lodge on the Pit River, and the Fisherman's Spot.