Partnerships are critical to getting large tasks accomplished. That's true in nearly every aspect of Trout Unlimited's work: from getting legislation passed to ensuring clean water for anglers and access to public lands to habitat improvement projects to help restore native fisheries, and most certainly, for the complex nature of abandoned mine cleanup.
Near Crested Butte, Colo., and up the eastern, winding portion of Kebler Pass sits the Keystone Mine. Over the past three years, a collaboration of multiple partnerships coalesced in an on-going effort to clean up historic hardrock mine contamination from waste left over at this mine.
Freeport-McMoRan owns the Mt. Emmons Mining Company, which operates the Keystone Mine, and they have maintained a partnership for years with both TU and the Colorado Division of Reclamation, Mining and Safety (DRMS) to address contamination from historic hard-rock mines across Colorado.
This partnership has been furthered over the years at Keystone to protect the adjacent water quality of Coal Creek, which acts as one of the drinking water sources for Crested Butte. The specific expertise of TU, DRMS, and the mining company have been necessary to combat various impediments and conditions common to historic gold, silver and molybdenum mines.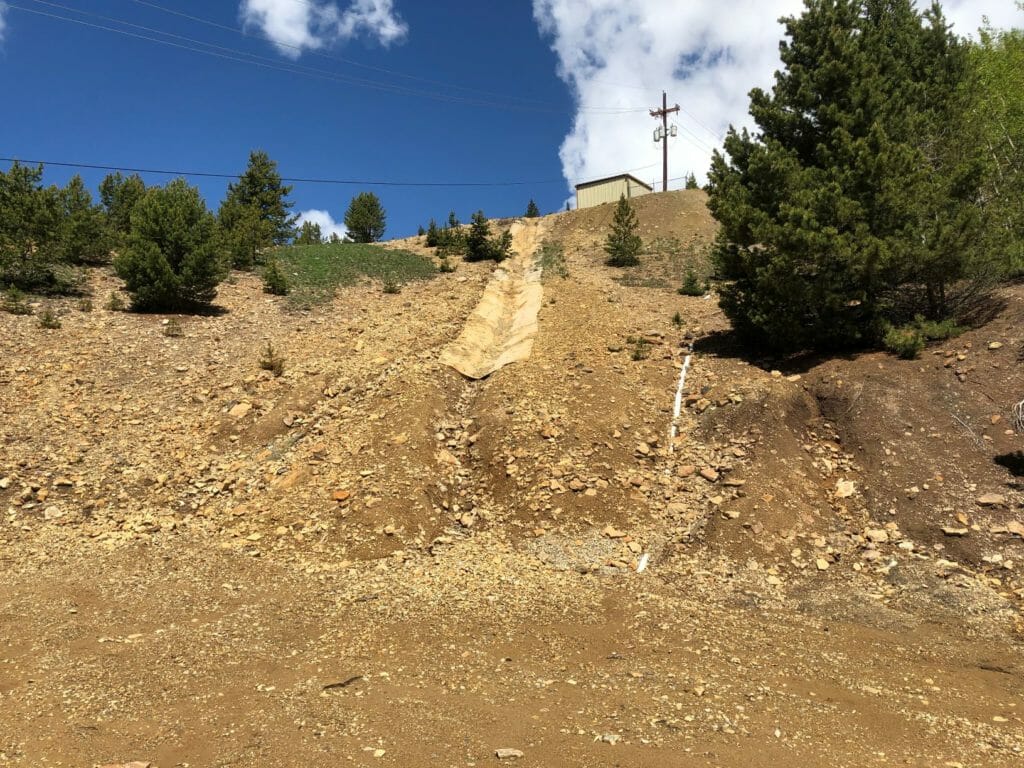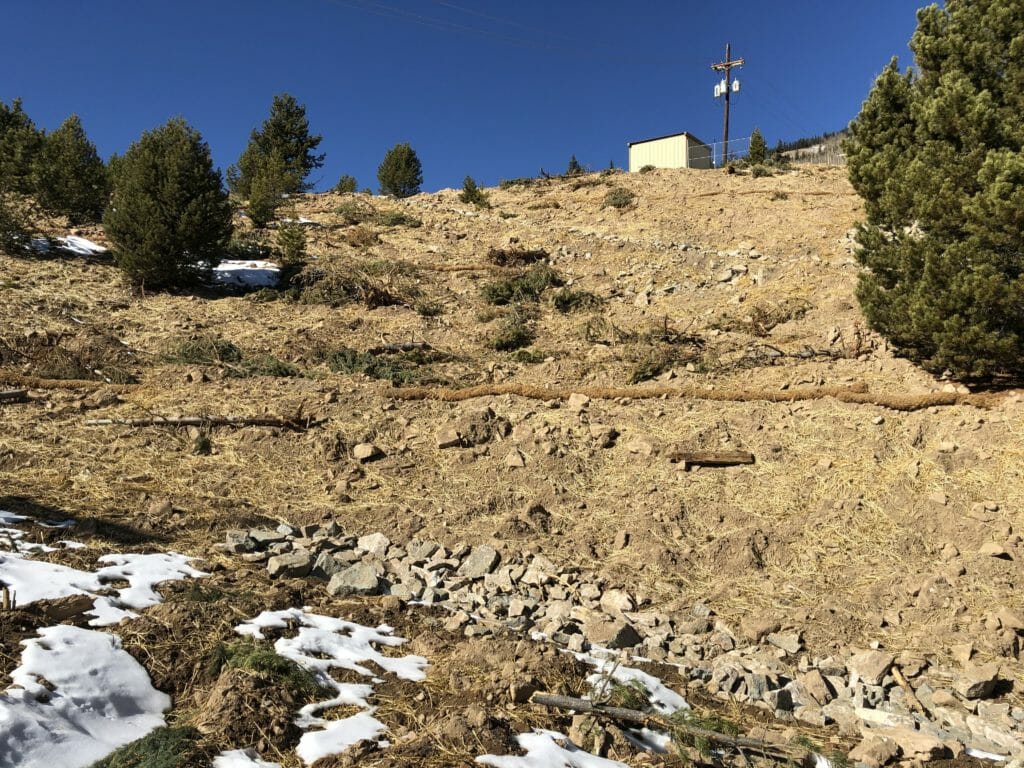 This partnership between the three entities allows mine reclamation to successfully happen at complex sites such as the Keystone Mine. Working with a private entity along with the state, TU can help secure more grant funding, work on private lands and involve experts from each entity to conduct thorough reclamation efforts.
During 2018 work, DRMS ran revegetation projects while TU conducted research and calculations to assess channel runoff rates, design implementation and management of clean water at the site. That work continued this summer with TU managing construction to ensure clean water didn't encounter mine wastes and increase the amount of water to be treated at the plant. The treatment plant fluctuates treating a seasonal flow range of 150 to 430 gallons per minute, so minimizing any additional flows is a great benefit to Freeport and the downstream community.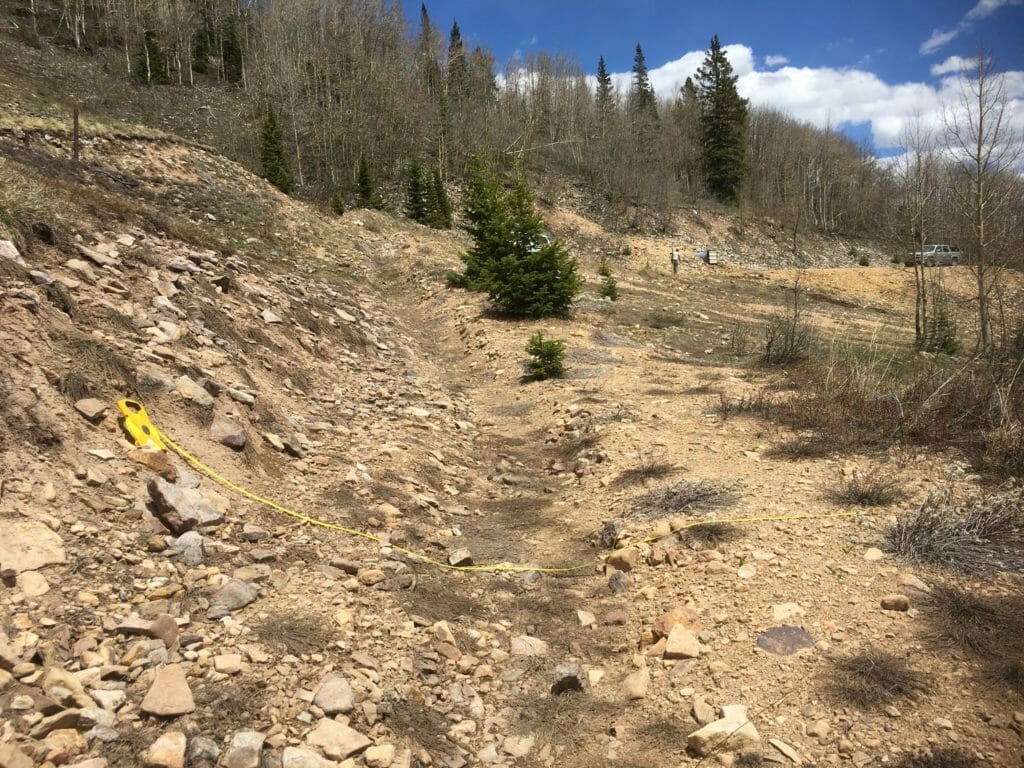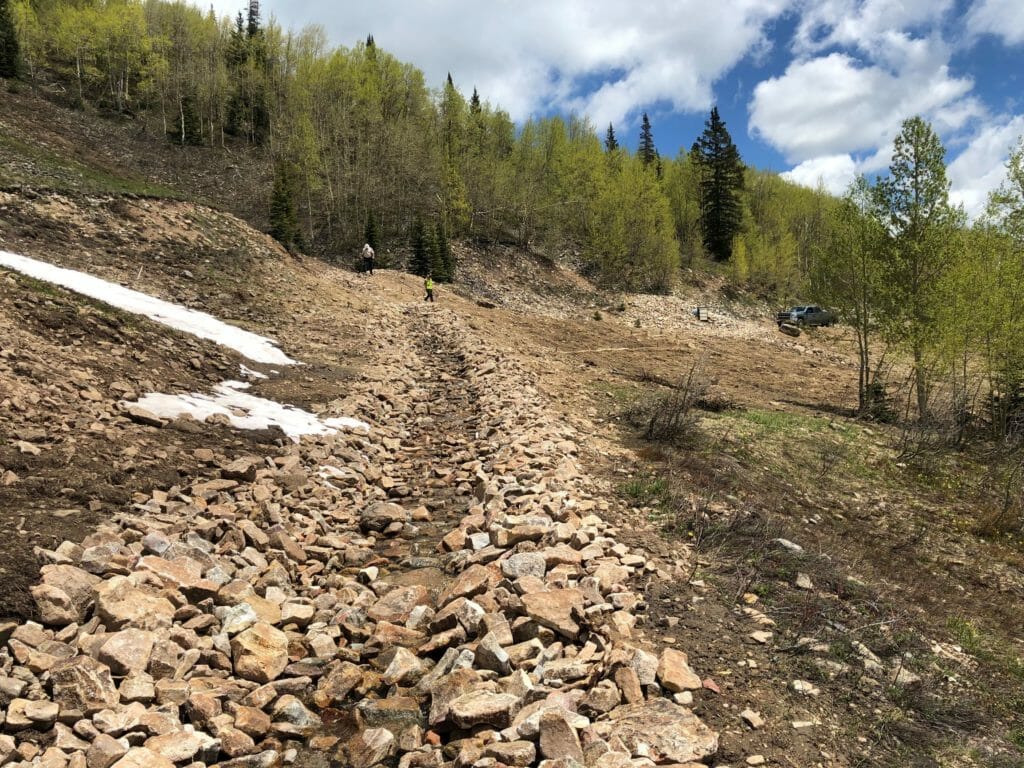 This work is scheduled to continue thanks to the good partnerships between Freeport, TU and DRMS. After a recent planning meeting for 2020, large-scale revegetation efforts will commence and test plots assessed to see which amendments work best on waste rock piles and tailings impoundments. In addition, a former parking lot will be revegetated and some drainage and tailings work are on tap for next year. This work will continue through at least 2021, and thanks to these partnerships even more cleanup can occur at this site to benefit the town of Crested Butte and surrounding fisheries.