By Morgan Agee
I am so excited to be the new West Virginia water quality and monitoring organizer for Trout Unlimited and look forward to spending the next year with the TU team restoring, protecting and educating about the place where I grew up and learned to love the outdoors.
With the Trout Unlimited team, I am serving as an AmeriCorps member with the Appalachian Forest National Heritage Area.
This past May, I graduated from West Virginia University with a B.S. in wildlife and fisheries management and a minor in conservation ecology.
While in college, I volunteered for more than two years with the West Virginia Raptor Rehabilitation Center in Fairmont, W.V., and it was there I discovered my passion for conservation education. I traveled all over the state of West Virginia with their ambassador birds to give presentations to groups of varying size and age.
I continued this path when I became a Safari Club International Foundation Endowed Scholar, and after graduating from WVU, I spent two months in the wilderness near Jackson, Wyo., as an intern for their American Wilderness Leadership School.
While traveling, I was fortunate to see some truly beautiful American wonders. I made stops in Michigan's Upper Peninsula, the Badlands, Grand Teton, and Yellowstone national parks, and made the trek to the top of Pike's Peak outside of Colorado Springs.
I am truly grateful for the experiences I've had, but West Virginia called to me while I was gone.
I have an abundance of childhood memories in an outdoor setting, but few are as imprinted as those of spring trout fishing with my father.
When I was young, my family had a campsite on the South Fork of the Cherry River. Every year my parents and I, plus uncles, cousins, grandparents, and often a handful of family friends, would head there for a week in late March or early April.
Though it was trout camp, most of my memories aren't of fishing. They're of feeling the soft, brown soil between my toes, of the smell of green moss on my hands, of discovering new forms of life with each new step. As a young child, this camp was where I learned to explore the world.
On the banks of the Cherry River, my ears were gifted for the first time with a symphony of barred owl calls in the night as they surrounded the glow of our campfire. It was there that I caught my first fish, a brook trout, with the gleam of my father's pride embracing me with the strength to reel it in.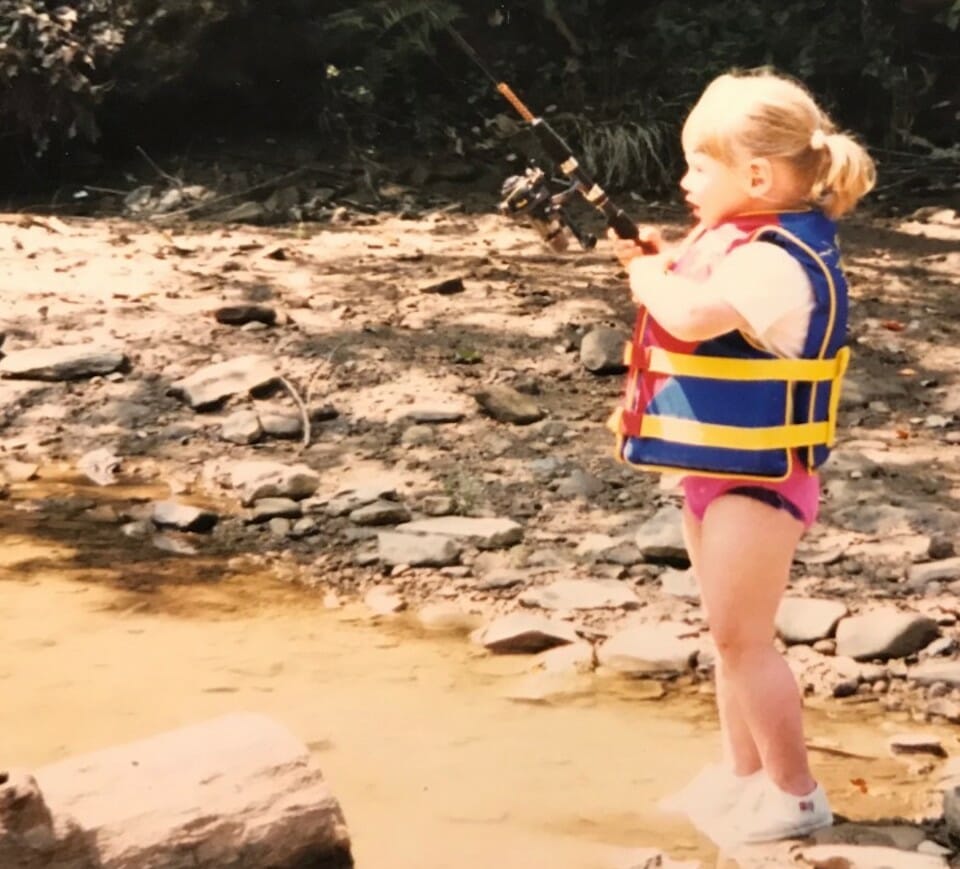 On those banks, as a young child, my soul was marked to forever cause in me a longing for the outdoors, and my world was changed forever. Those weeks spent at camp brought my family together, but the trout brought us there.
West Virginia is an old soul, but anyone who spends time wandering in its forest can see it is clearly living and breathing. People from far and wide come here to experience that refreshing mountain air, and "Almost Heaven" leaves a lasting impression in the hearts of every last one of them.
Upon returning from my adventure in the West, I was immediately filled with a strong desire to give back to my home state by utilizing my new bank of skills and experiences.
Appalachian Forest National Heritage Area stood out to me as a program that encompasses the true essence of West Virginia's unique ability to represent Appalachian heritage and wilderness.
A piece of my heart flows in the cold waters of West Virginia's rivers, and I intend to spend my time here and the rest of my career ensuring these rivers continue to do the same for generations to come.