It's time for Congress to jump-start abandoned mine cleanups
In testimony before Congress, Trout Unlimited President and CEO Chris Wood pressed lawmakers to clear the way for "Good Samaritan" agencies and groups like TU to clean up pollution from abandoned hardrock mines that plague the landscape.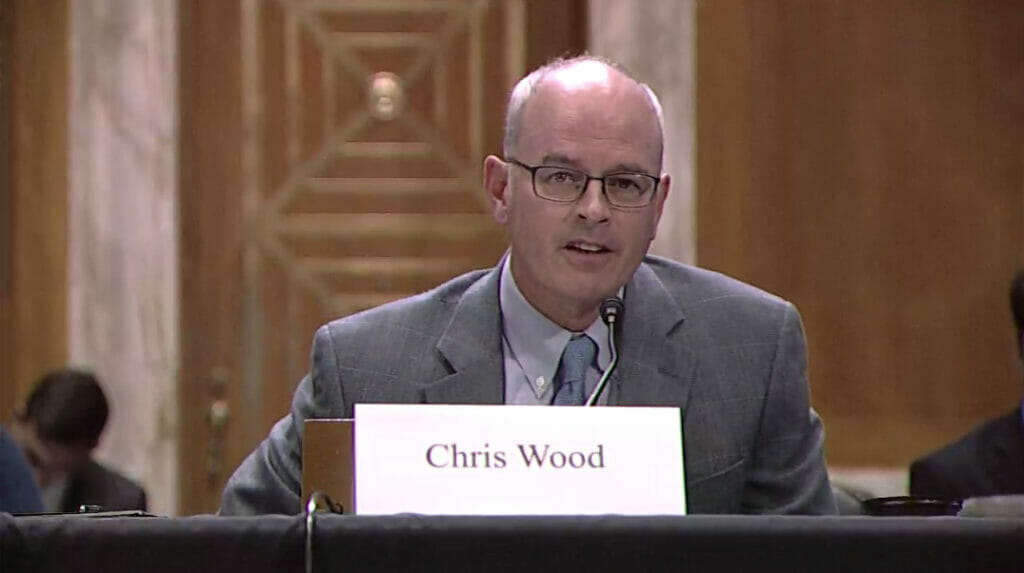 Every single day, tens of thousands of mines leach millions of gallons of toxic metals and pollution into rivers and streams, including 40 percent of headwater streams across the West.
"There is no constituency for orange rivers."

TU President and CEO Chris Wood
"I often describe TU as the patron saint of neglected environmental causes. No issue is more neglected than the damage caused by abandoned mines," Wood said. "These headwater systems are the sources of our coldest and cleanest water. They provide refuge for many species of native trout and salmon. More than half of these polluted streams are important sources of drinking water."
Good Samaritan legislation, sponsored by U.S. Sens. Martin Heinrich (D-NM) and Jim Risch (R-ID) and more than a dozen other legislators in both parties, would set up a pilot program to permit 15 low-risk cleanups and prove that the concept works.
That would set the stage for Good Sam organizations and agencies to tackle the problem at scale.
"Taken together, these pilot projects will allow for Good Samaritans to make our water more drinkable, fishable, and swimmable," Wood told lawmakers. "There is no constituency for orange rivers. We should be able to work together to pass this tailored pilot program, learn from it, and then get to work at scale to recover the lands and waters upon which we all depend."  
The bill's congressional champions also called for their colleagues to advance Good Sam legislation.
"We need a new approach," said Heinrich. "Our communities simply can't wait any longer to start cleaning up this pollution."
U.S. Sen. Mark Kelly (D-AZ), who is also sponsoring the Good Sam legislation, said Arizona has hundreds of abandoned mines that are polluting waters. "These threats are threats to potential sources of drinking water, and they need to be taken seriously."
Now it's your turn. Join us in speaking up in support of clean water and healthy fisheries.
Take a minute to reach out to your congressional representatives and ask for their support for Good Sam mine cleanup.
Learn more:
On mining cleanups, it's long past time.
We want to clean pollution caused by mines. A legal landmine stands in the way.