It's nice for anglers to know that we have access to literally millions of miles of trout streams and countless acres of trout lakes and ponds on public lands in the United States.
But just how do we pinpoint those fishing spots?
Fortunately, we have many options to help us, including those old-fashioned paper maps, online tools and slick apps.
Electronic navigation
A whopping 85 percent of Americans walk around carrying a computer, or what most of us know as a smartphone. Those tools offer access to an array of navigation features that can put us on trout water, from basic maps to GIS databases to fishing-specific apps.
App stores offer dozens of options but arguably the most popular trout-specific app is TroutRoutes. The map-based app highlights known streams and color codes them in four classes based on quality.
The bottom ranking is Class 3 for those with marginal public access and quality. Gold is essentially the app's term for "Blue Ribbon" streams — those considered among the best trout streams in the country. State fisheries information helps determine that top ranking, but developers also note that designation from groups such as Trout Unlimited also is considered.
Click on a stream and you'll see applicable regulations, and you can add personal notes and photos. The map accurately shows property borders so you'll know when you're on public lands. The maps can be saved so they work offline.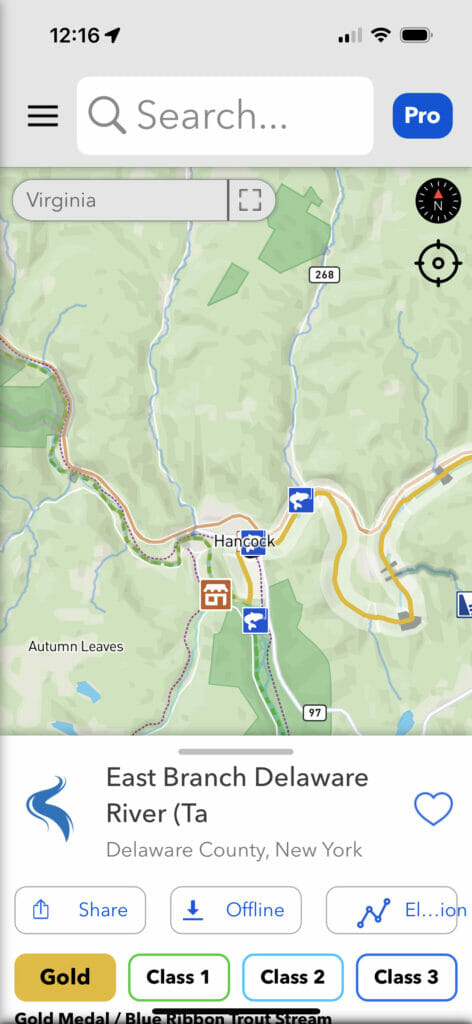 A basic version of TroutRoutes is free, but you'll need the pro version ($58.99 annually) to really unlock the app's potential.
OnX is another app developer, maybe best known among the outdoors enthusiast crowd for its onX Hunt app. Even though the app is aimed at hunters, no pun intended, it's a handy tool for anglers, too. I use it as often for fishing as I do for hunting.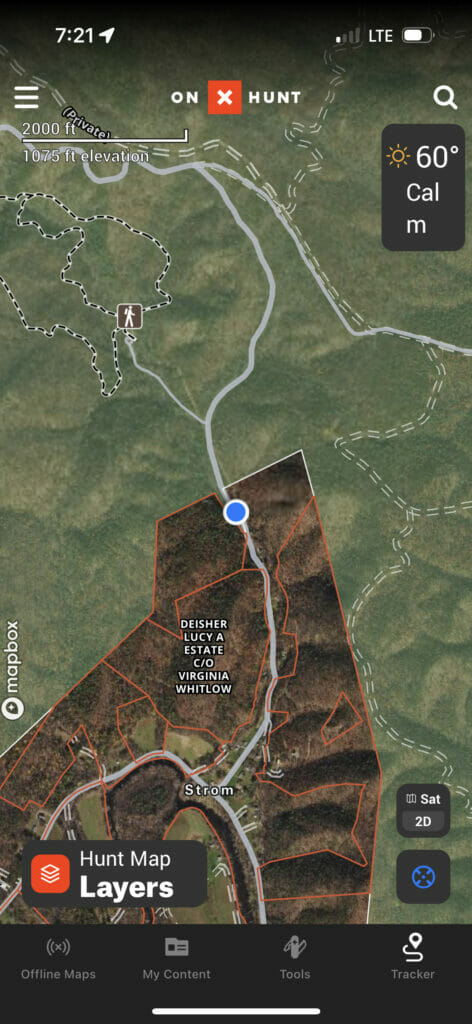 The Premium version ($44.99 annually) offers users detailed maps (including unlimited offline maps) for two states. The Elite version is $99.99 annually, and offers maps for all states and Canada, and adds a few other features such as access to "pro deals."
The base map is detailed, not only showing property lines, but pulling in municipal data to show land ownership information. So, not only can you see the exact boundaries of public tracts such as Forest Service or state lands, but you can also see the names of adjoining landowners. In fact, some TU project managers use the app for outreach when they are working on streams or doing assessment surveys.
Obviously, onX Hunt is not going to pull in fishing information. But for blueline chasers and those who like exploration, it's a great option. One other thing to note is that onX is developing a fishing version that could be out within a year or so.
State-produced resources
A growing number of states have launched interactive fishing maps and online resources, including trout-specific maps.
My home state of Virginia, for example, has an excellent ArcGIS-based map that shows all the state's designated trout waters. Depending on layers applied you'll see basic property borders but it's not as detailed as apps like TroutRoutes nor onX Hunt.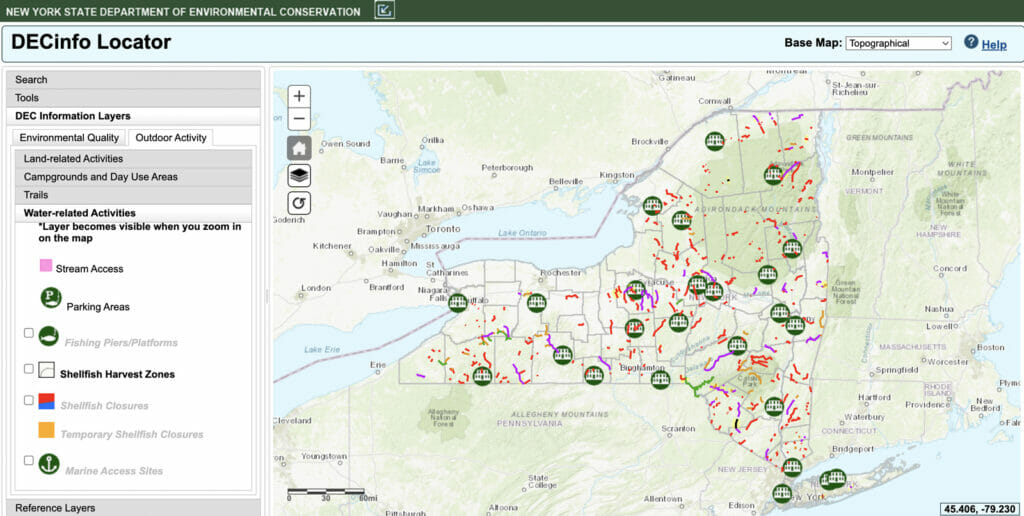 Other states include fishing information in more general databases. I recently did a little experimenting with an outdoor resources map hosted by New York's Department of Environmental Conservation and it's a good starting point for finding designated trout fishing spots.
Locating those databases is as easy as doing a little digging using your favorite internet search engine.
Back to basics
Those of us of a certain age grew up in the age of paper maps. And, you know what? They still work! In fact, paper maps are making something of a comeback.
While many (most?) online apps and databases can be used offline when cell coverage is not available, that can be tricky. We've all pulled up online maps in the middle of nowhere only to see a blue dot (our location) floating on a blank screen because the base map isn't loading. When that happens it's nice to have a paper backup.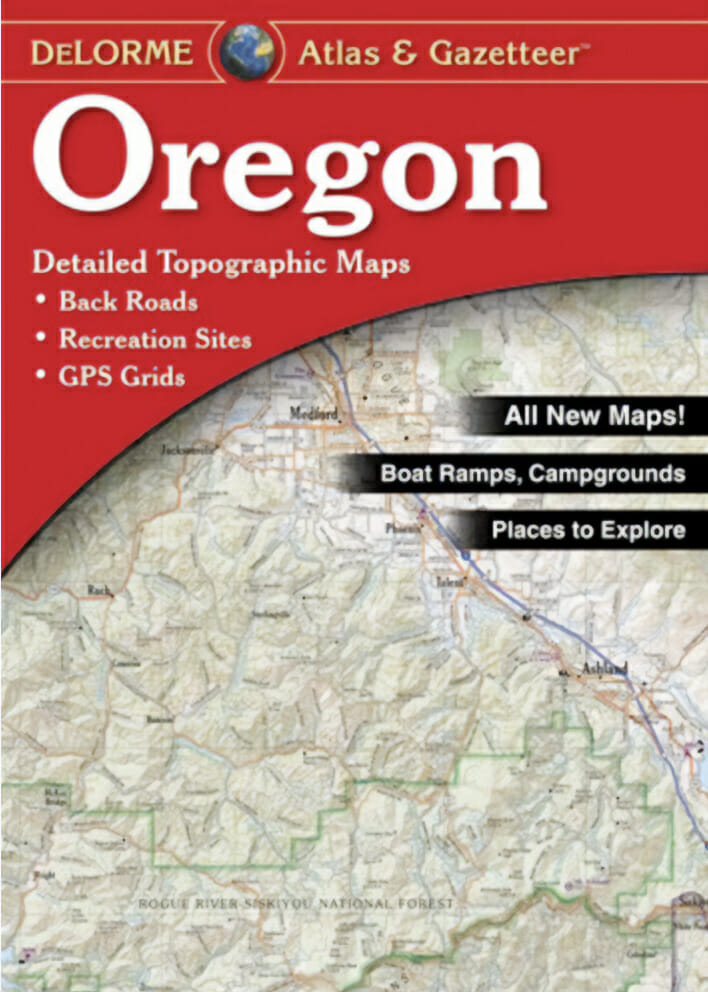 For years, the go-to maps for many anglers were the detailed Atlas and Gazetteer books from DeLorme. I still carry my well-worn copy of the Virginia Atlas and Gazetteer in my truck and end up reaching for it at least a few times a year. They include lists of public recreation points, including parks and boat ramps.
Property border information is only fair. Large tracts of Forest Service land are color-coded, for example, but exact borders are not shown so you'll still need to be careful and look for those bright red blazes that indicate Forest Service land boundaries.
National Geographic offers some really good smaller maps of recreation areas. Its series of maps of sections of the Appalachian Trail can be great trout maps because, as we know, the AT spends a lot of its time winding through trout country. They are basically larger scale versions of what you'll find in an Atlas and Gazetteer.
For serious paper map geeks, there are still the old USGS topo maps. I have a stack of maps I purchased 25 years ago at my local Forest Service headquarters. These days you can order through the USGS or companies such as MyTopo.
No matter what you chose to help you search for your next trout-fishing hotspot, there's no excuse these days for not finding the spot. As for catching fish when you get there, that's up to you.