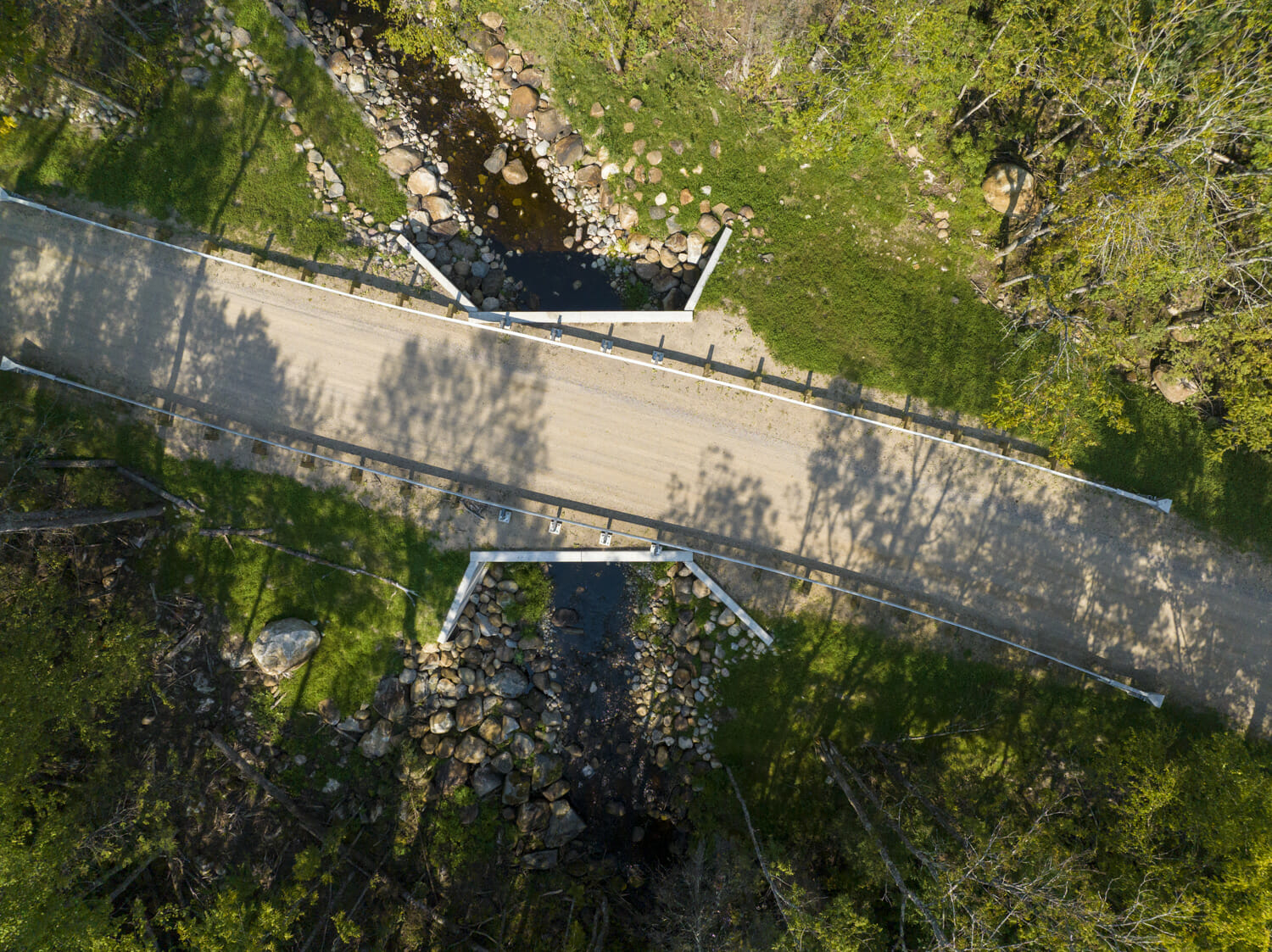 Trout Unlimited Presents: Flowing Free
Recovering native trout and restoring communities in Wisconsin
On a seasonably mild early September day last year, Chris Collier stood on a bridge deep in Wisconsin's Chequamegon-Nicolet National Forest.
As he watched the creek flow under his feet, Collier couldn't help but smile. The newly installed bridge had replaced a culvert blocking fish passage, and Barney Springs was finally flowing freely again for the first time in decades, its finned residents now able to travel upstream to a chilly spring-fed pond should they desire. His efforts had made it happen.
Collier oversees Trout Unlimited's restoration efforts in northern Wisconsin, and the work by him, his team and several key TU partners are highlighted in a new film, "Flowing Free: Recovering Native Trout and Restoring Communities in Wisconsin."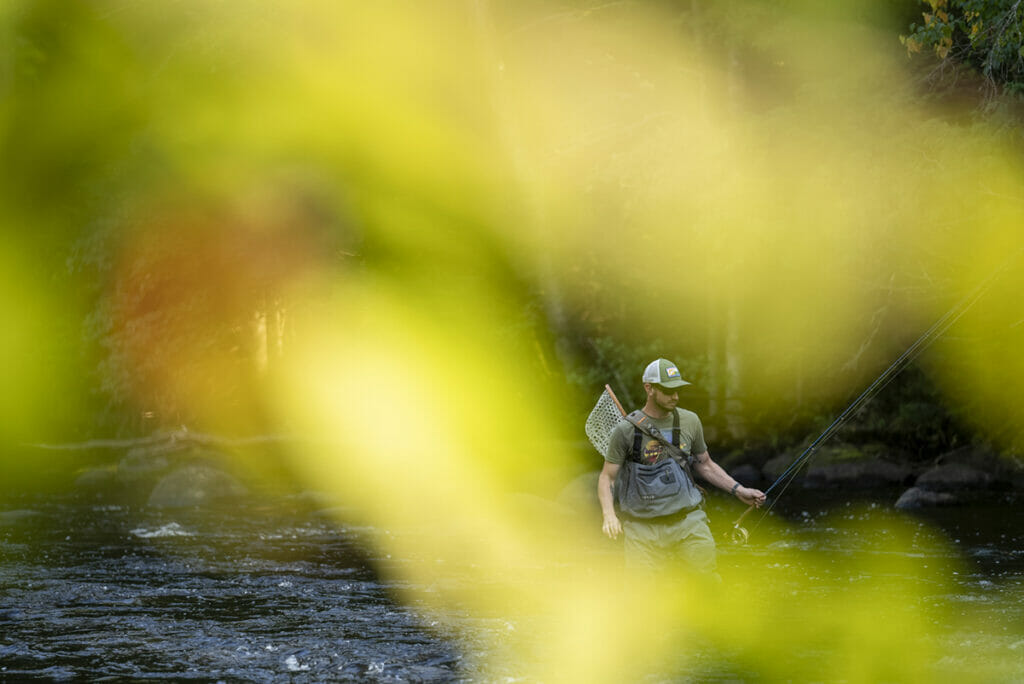 Over the past few years, TU has opened dozens of miles of previously inaccessible stream habitat in northern Wisconsin by removing barriers such as obsolete dams and "perched" culverts, which form miniature waterfalls that block fish.
"A lot of people don't think about culverts," Collier says with a hint of a smile. "But spend a day with me and that's all you're going to think about."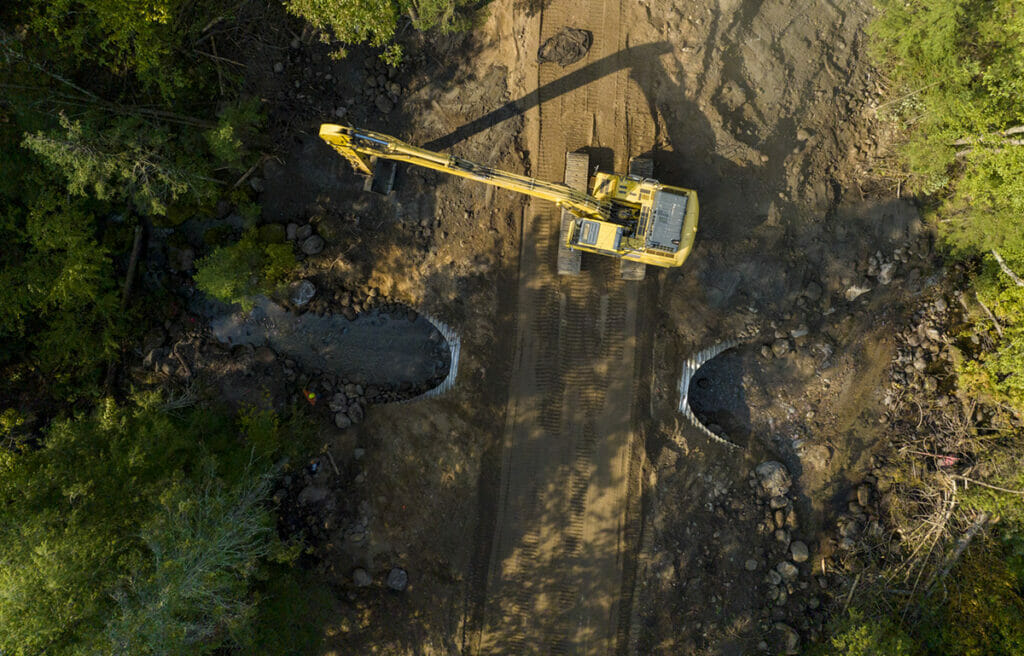 The projects are restoring habitat for brook trout, improving recreational fishing opportunities in the region, which is crisscrossed by streams filled with fat brookies and dotted with ponds and lakes brimming with bass, pike and walleyes. Beyond the positive impacts for fishing, the projects also are helping to address flooding problems that are costly and disruptive for local communities.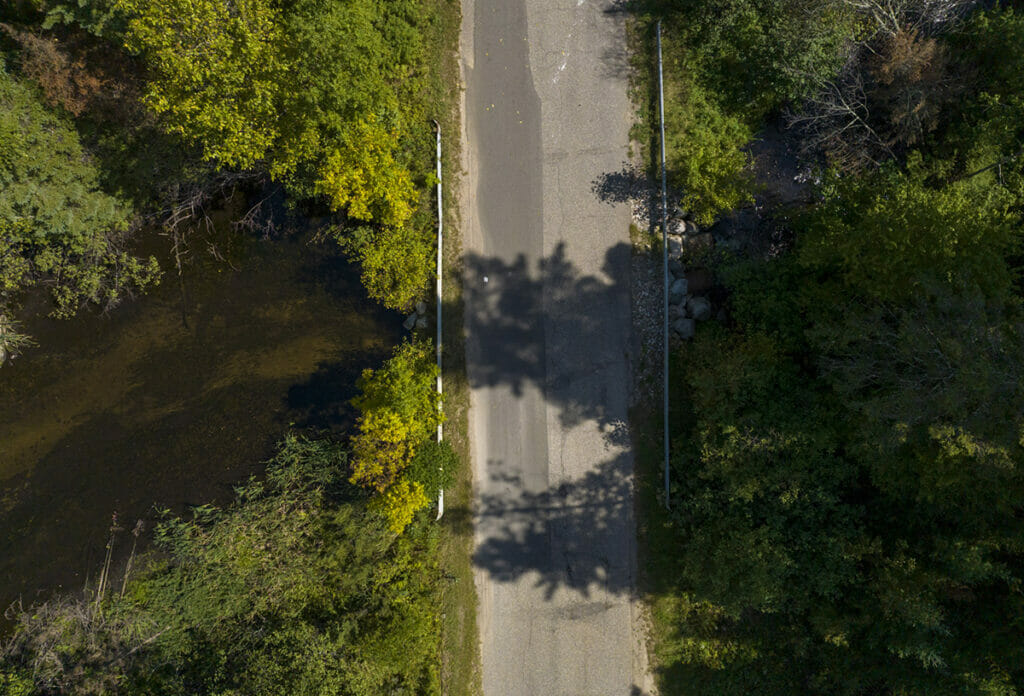 Collier and his team have been working with the U.S. Forest Service, as well as with the Wisconsin Department of Natural Resources and the U.S. Fish and Wildlife Service, on many projects. TU is also partnering with municipalities to help them find funding sources for projects that would not be possible were they relying on town or county road budgets alone.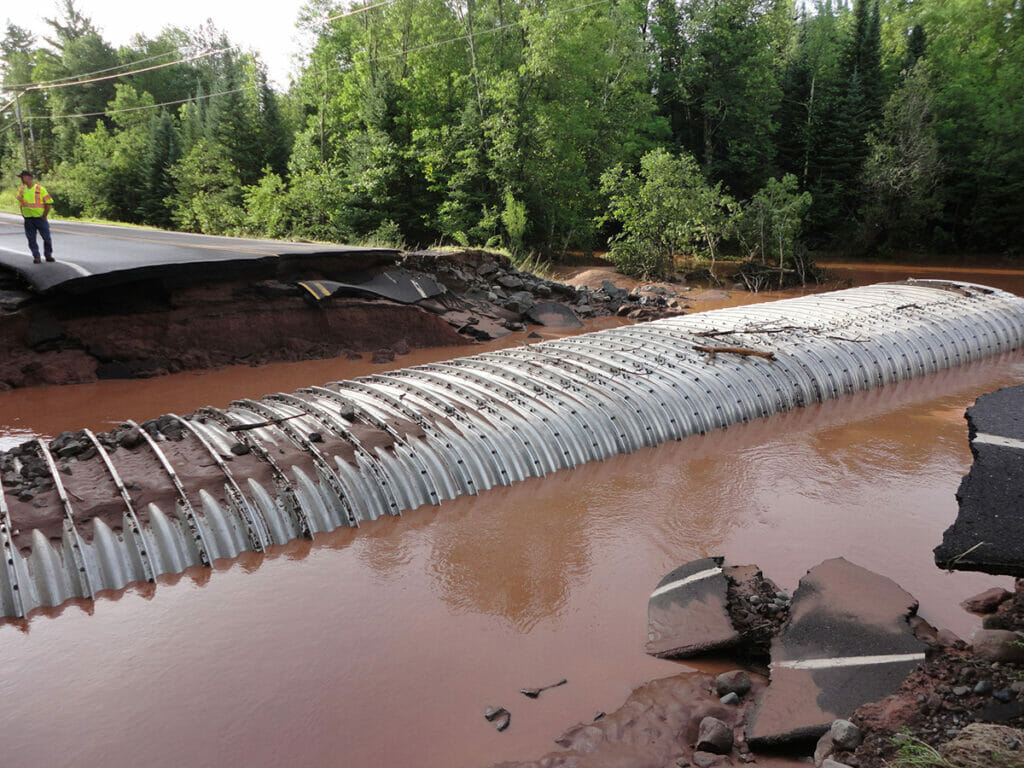 In one instance, Collier was able to secure funding from the Federal Emergency Management Agency to help Forest County replace a road-stream crossing on the Lily River that frequently fails and causes a road to flood, damaging the road, endangering drivers and requiring county officials to make trips to the bridge to close the road every time water rises. The cost of the repair, which is scheduled to take place in 2023, would have completely depleted the county's $200,000 annual roads budget, which must cover maintenance and construction, as well as significant snow-plowing needs.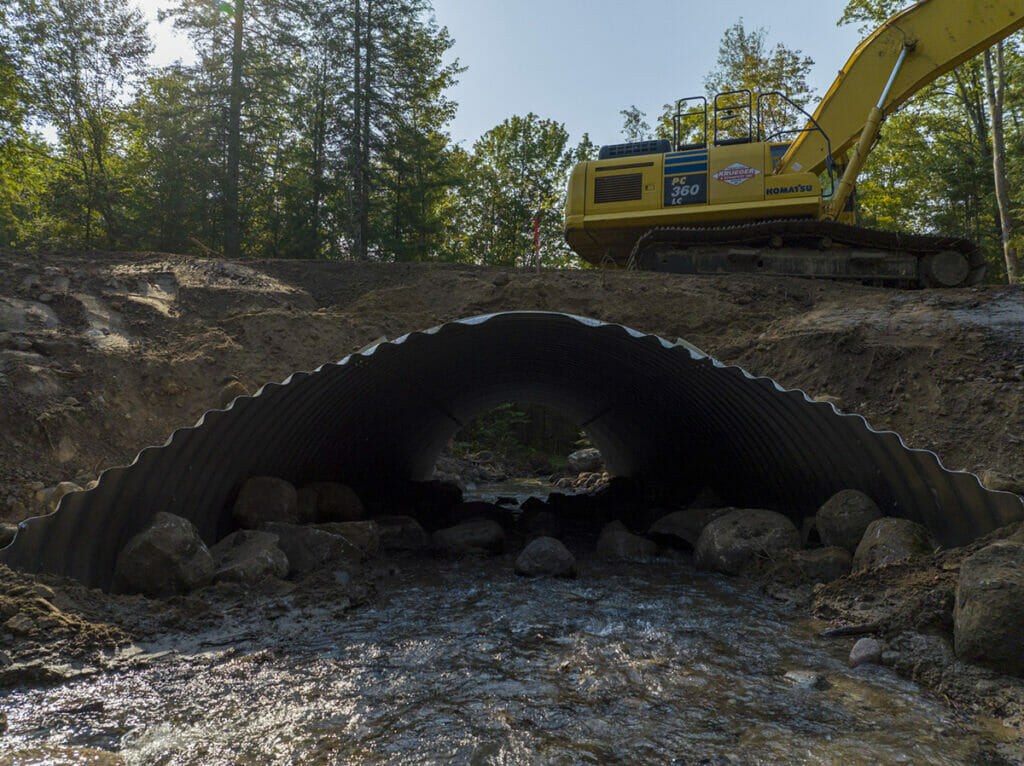 "Flowing Free" tells the story of an initiative that promises healthier watersheds in northern Wisconsin. That work will continue to flourish not only in Wisconsin but nationally as TU puts to work $85 million — and counting — of investments made possible in large part by the Bipartisan Infrastructure Law
"As much as we have accomplished to this point, we have dozens more projects on the horizon," notes Collier. "We're just getting started."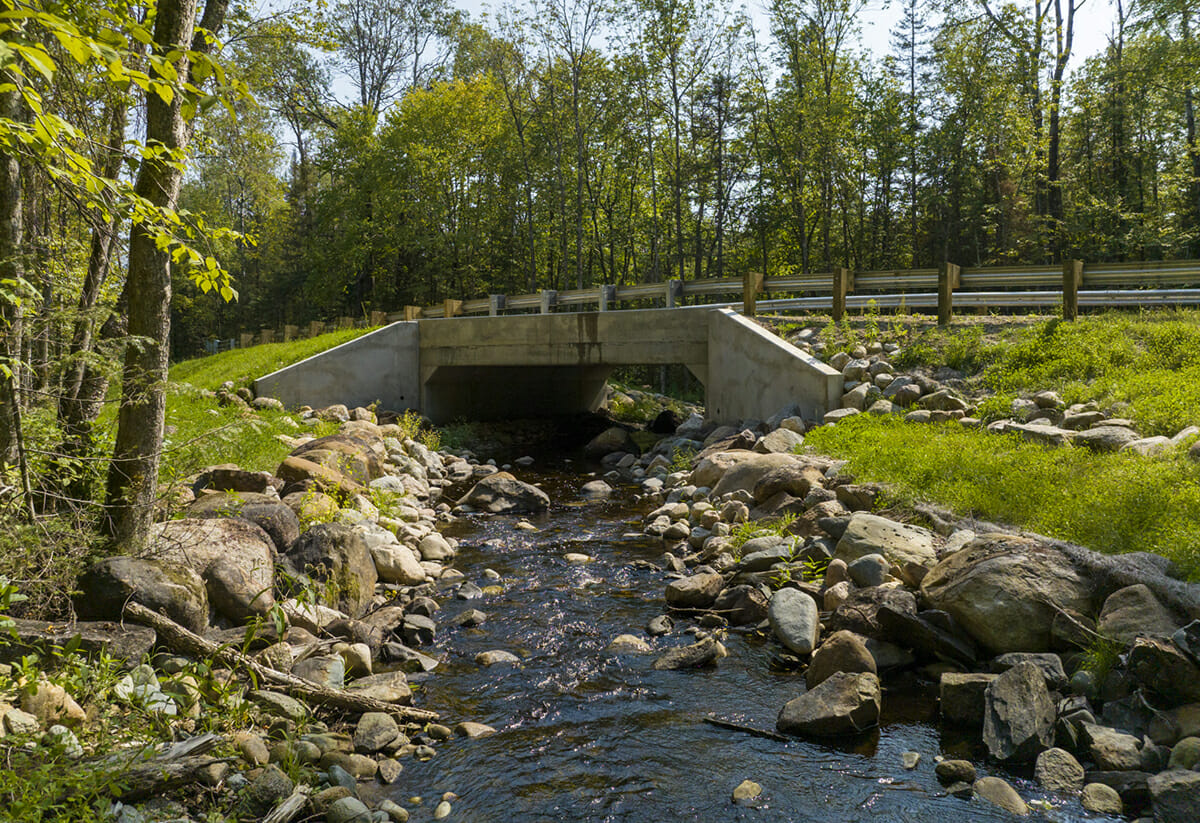 Flowing Free
Recovering native trout and restoring communities in Wisconsin