Pennsylvania's Monocacy Creek is featured in a new video from Trout Unlimited and the Theodore Roosevelt Conservation Partnership. The short video — the second in a series — highlights the crucial role the Keystone Fund has played in helping to preserve and promote this important public fishery. Stay tuned for more videos highlighting why the Keystone Fund is so important for preserving the natural areas so valued by Pennsylvania's hunters, anglers and conservationists.
When a work trip took me to Bethlehem, Pa., a few springs ago, I reached out to a friend to ask where I could spend an evening chasing trout.
Christian Berg had been the outdoors editor at the Allentown Morning Call for a number of years so I figured he would have some good intel. He did, and provided a list of several good wild trout streams. He closed with a final recommendation.
"Since you'll be in Bethlehem, it's actually hard to beat Monocacy Creek," he said. "The setting is pretty urban but it's got some good hatches this time of year and plenty of trout."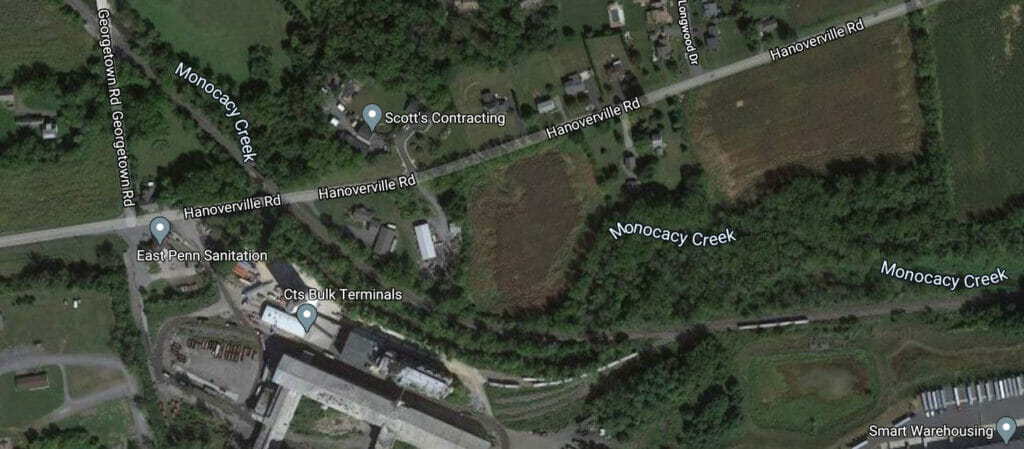 The Monocacy flows for just over 20 miles from its headwaters near Chapman to its confluence with the Lehigh River. Study a satellite image of the stream's course and you'll see it wind through neighborhoods, alongside busy city streets, through parks and industrial areas, and even under busy highways.
While it is stocked in some sections, the stream holds wild brown trout through its entire length.
That a stream so urban could be such a productive wild trout fishery is due in large part to stewardship of conservation organizations such as the Monocacy Chapter of Trout Unlimited and the Monocacy Watershed Association.
Working with Bethlehem municipal departments and other conservation organizations, these stakeholder groups have strived to preserve and protect the stream's coldwater habitat and also to ensure good public access to the fishery. Much of this work has been funded by the Keystone Recreation, Park and Conservation Fund and Pennsylvania's Environmental Stewardship Fund.
These efforts have helped the river rebound from challenges, including a 1989 chemical spill that killed an estimated 30,000 fish, many of them wild brown trout. And they continue to help as the Bethlehem region experiences development and growth that have increased streambank degradation and frequent influxes of polluted stormwater runoff.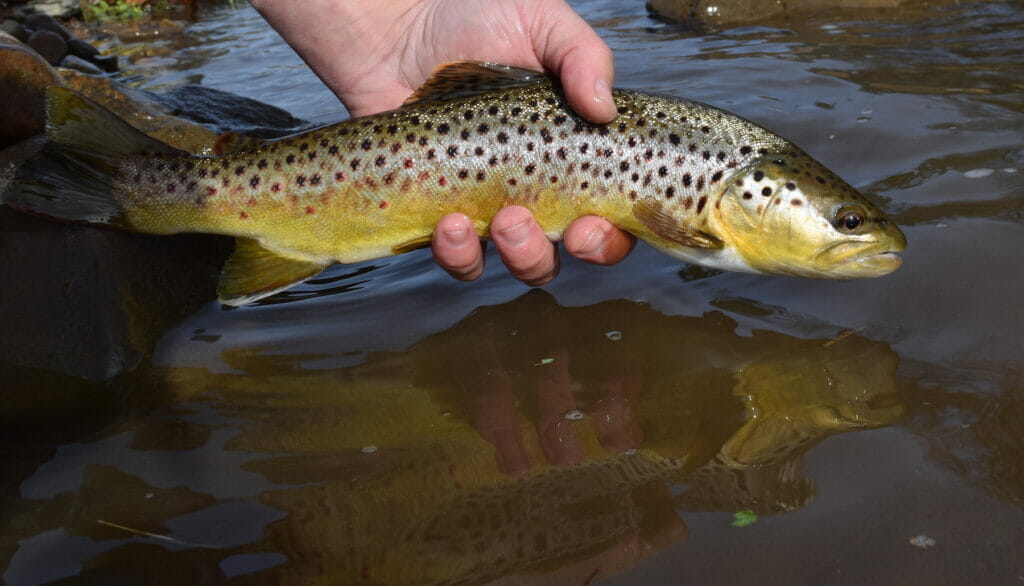 Pulling up to the stream at a public park on a warm May evening, my work partner and I were greeted by the sight of a good hatch of sulphur mayflies. We fooled around with emergers and managed to trick a few small, colorful wild browns. But we knew the best action would come as darkness neared and spinners would start to fall.
As expected, the action did pick up as the evening light faded and we enjoyed steady action on browns in the 10- to 12-inch range. It was fun but we couldn't help wondering where the larger wild browns we'd heard about were hiding.
The answer came as I watched my fly drift to a fish that had been working under an overhanging branch. The fish, a brown of probably 17 inches, took and as soon as I set the hook jumped so wildly I feared it would get tangled in that overhanging branch. It didn't get tangled but the hook pulled.
I managed a disappointed smile, in the moment oblivious to the sounds of urban America in the background.
Those sounds, and their sources, will only continue to grow, which is why the efforts to protect the Monocacy and its fish, and the funding that makes those efforts possible, will remain so important.
Since 1993, the Keystone Fund has continued to provide state-level matching dollars for a variety of conservation projects, including land acquisition, river conservation, and trail work. This video series from TRCP and Trout Unlimited celebrates just a few of the conservation success stories that make us all proud to be able to hunt and fish in Pennsylvania.