Gary Horvath isn't one for attention.
"I'm not a guy for the limelight," says Horvath. "It kind of stresses me out."
He's a little stressed out these days.
Horvath, who lives in River Falls, Wisc., recently learned that Fly Fisherman magazine had named him its Conservationist of the Year.
"I got an email from the magazine's editor, Ross Purnell, sharing the news," Horvath recalled. "I thought someone was punking me."
Nope. Purnell, along with John Frazier of Simms Fishing Products, will present Horvath with the award on March 3 at the River Falls Fly Fishing Film Festival — fittingly held near Horvath's beloved Kinnickinnic River.
"We have partnered with Fly Fisherman Magazine on the Conservationist of the Year award for many years," Frazier said. "It always feels great to celebrate the achievements of individuals such as Gary Horvath. But it's also fundamentally essential to amplify their successes in a way that illustrates the fact that positive steps forward in the conservation landscape can happen, and they are happening. It's our hope that highlighting these individuals and more importantly, their achievements will serve as an inspiration to others."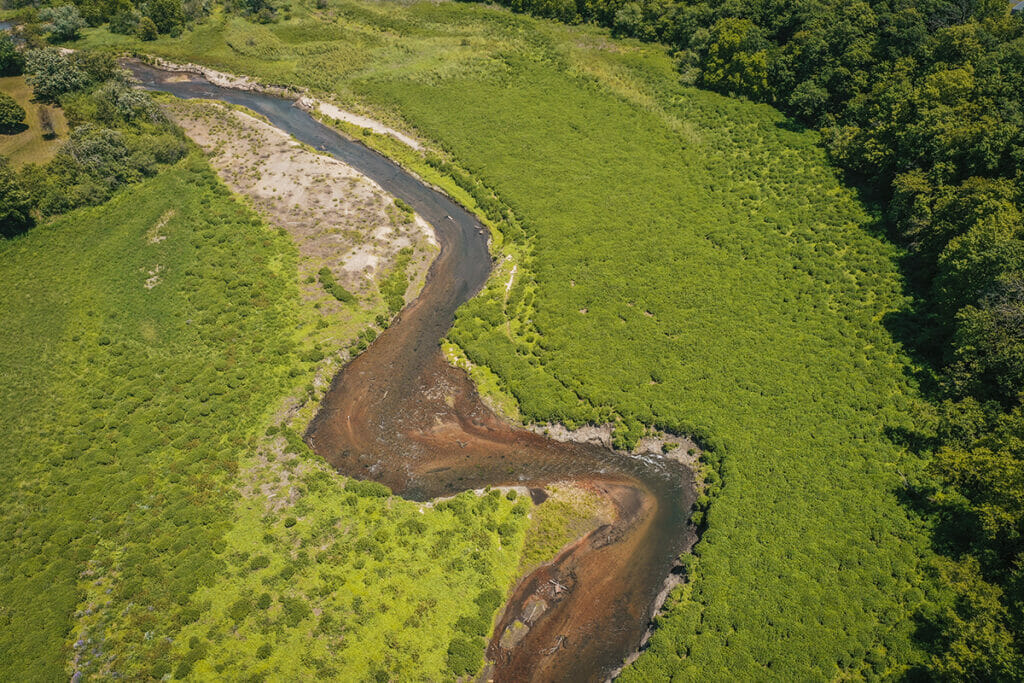 The honor comes with more than a plaque and recognition. It also includes a $10,000 award to the Kiap-TU-Wish Trout Unlimited chapter, for which Horvath has been a longtime and integral volunteer leader.
"It's a shock," Horvath said. "It's not something I would think a guy like me would get."
His list of accomplishments would beg to differ.
Horvath moved to River Falls in 1988 and soon after connected with the Kiap-TU-Wish Trout Unlimited chapter. He's been on the chapter's board since and has also served multiple stints as an officer, including treasurer, secretary, and president (twice). Horvath, who recently retired after a 36-year career with the Minnesota Department of Agriculture, is currently the chapter's vice president.
The chapter has undertaken many restoration projects in the region in the past three decades, including on the Willow River, Parker Creek, Rush River, Tiffany River, Eau Galle River and Pine Creek. Horvath also led an effort to remove Mounds Dam on the Willow River.
The Kinnickinnic River has always held a special place in Horvath's heart. The Kinni, as it is known, flows through River Falls. The chapter has worked on projects on both the mainstem Kinni and the river's south fork.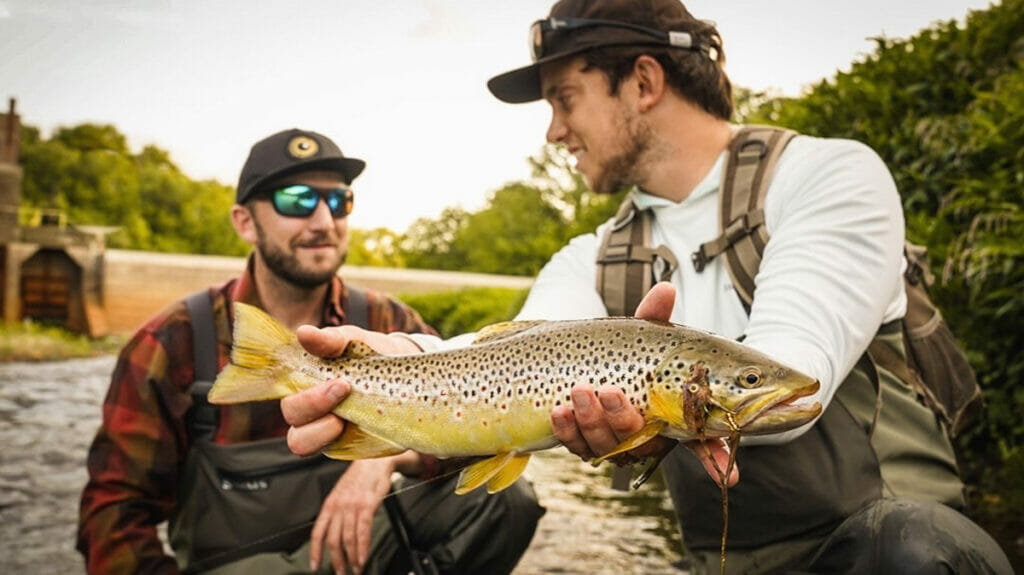 Currently, a major focus on the Kinni has been an effort to decommission and remove a pair of aging dams in the city.
A decades-long water temperature study headed by the Kiap-TU-Wish chapter found that the dams, both of which until recently created small, shallow impoundments, significantly heated up the river downstream. That lower section of the river still holds wild trout, but proponents of dam removal believe that reducing water temperature by a few degrees will further bolster the population.
"Usually, a trout stream around here hits a dam and it's done," Horvath said.
Damaged by flood waters a few years ago, the lower dam has already been breached. Draining of the small impoundment has had an immediate impact on downstream water temperatures, which are already a few degrees cooler in summer.
When River Falls city officials were trying to decide what to do with the aging dams, data from the long-term temperature monitoring program was integral to their decision to relinquish ownership of the dams so the decommissioning and removal process could begin.
"Gary has been working toward these dam removals for more than 30 years, and along the way there have been other successes and steady progress in educating the public about the value of clean, free flowing rivers," Purnell said. "He hasn't just dramatically improved the fishing, he's made his entire community a better place to live.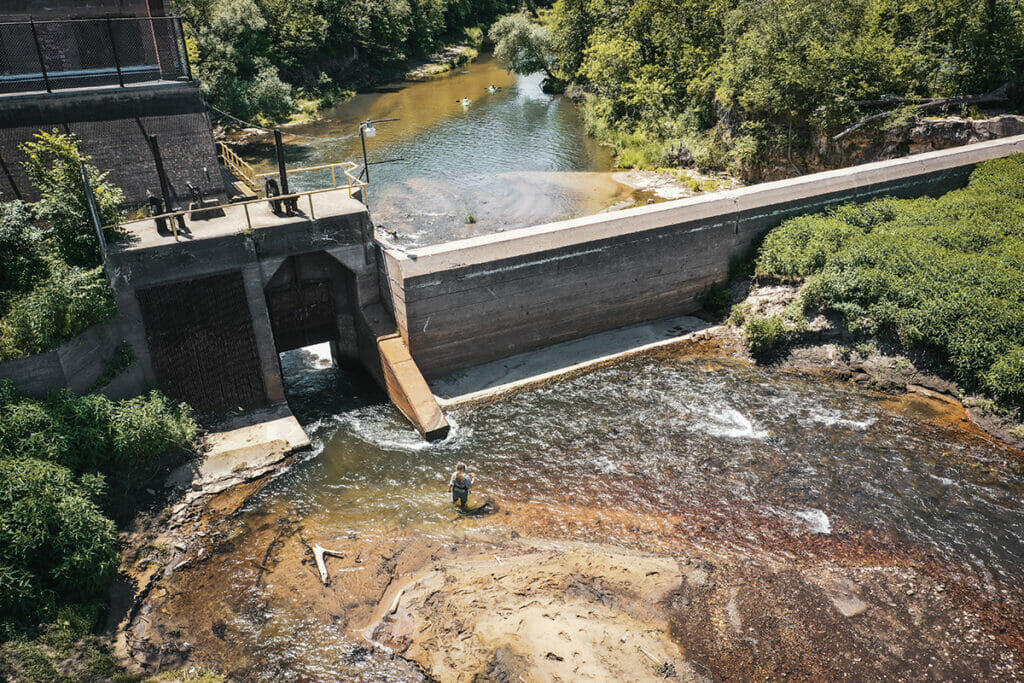 "He's an inspiration for everyone else fighting their own battles on their own home streams. We can win, and our best tools are simple ones like stream monitoring and public education."
Previous winners of the magazine's Conservationist of the Year honor include Richard May, Charlie Charlesworth, Joe Hemming, Sandy Moret, and Rich Simms.
Duke Welter, who oversaw outreach for Trout Unlimited's Driftless Area Restoration Effort until retiring recently, said Horvath excelled as one of the public-facing leaders of the Kinni effort.
"He persevered through a sometimes-contentious dam removal debate as a steady voice for a free-flowing Kinnickinnic River," Welter said. "He helped explain the science that supports removal. Now he's working to help raise the funds to get it done. He's a quiet inspiration to many of us who share his vision."
It's not a matter of if the dams will come out, but when. And for Horvath, that's what is most important.
"It was worth all the work," he said.