River straps. Cam straps. Tie downs. Whatever you call them they're as important as having oars when you're on the water.
Having only rafted for seven years myself, I've already missed a lifetime of river-strap usage. But I'm making up for the lost time by putting them to work wherever I go outdoors. I've used river straps while hunting, fishing, boating, backpacking and biking. I'd even be willing to call them the most versatile tool in my toolbox.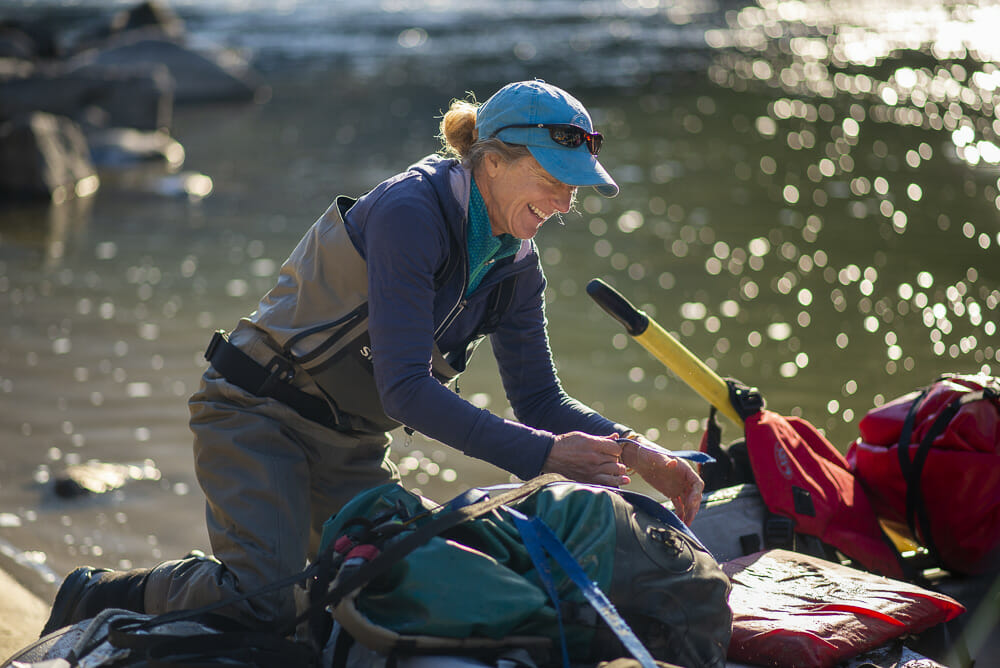 Admittedly, I'm a hoarder of river straps. It feels a lot like an unconscious action, but if I see a colorful strap lying on the side of the county road on my way to the river, I immediately hit the brakes and throw them in the boat. I've got a whole mesh bag dedicated to these undeniably important pieces of equipment. One never knows when an extra strap will come in handy, right?
It wasn't until last fall, while on a trip with Trout Unlimited and employees of the rafting company NRS, that I realized I was packing them all wrong. I had no idea that there was a neat and tidy way to keep my river straps organized. Some might say it's over the top but being organized with any of your fishing and boating gear makes any day go smoother and helps to keep it all lasting well into the future.
What's your favorite use of the river strap? I'd love to hear so drop a note in the comments to inspire others.