Good fly-tying tools are hard to find. Often, you get exactly what you pay for. Scissors that fall apart or quickly dull. Bobbins that slice thin thread in the middle of a pattern. You know, predictably cheap stuff.
But not Loon Outdoors products. I've been using Loon tying tools for a couple of years now, and I'll never go back to cheaper stuff. Yes, I pay more, but I get longevity out of my tools that I just don't get from other brands. And Loon's "Ergo" style is suited to my fingers and makes tying flies all the more comfortable.
I'm preparing for a trip in December to Patagonia, and I've been instructed to tie lots of "big, ugly streamers" for the trip. The Ergo-style tools, especially the bobbin and the whip-finisher, prevent my fingers from cramping up, making it possible to sit down and tie up a dozen Slumpbusters with no trouble at all.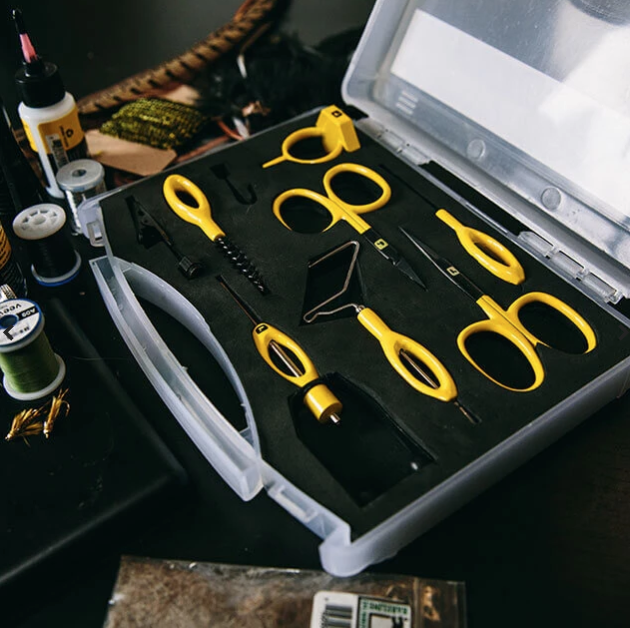 While I don't always use all the tools in the toolbox, so to speak, Loon's tools have enabled me to improve upon my patterns. For instance, the Ergo underfur comb lets me tame some of the more troublesome materials, like rabbit and muskrat, to make patterns more appealing and more functional. Its Ergo hair stacker is styled much like the cork handle of a fly rod, making it comfortable and easy to use. And, most importantly, it works.
This fall, I've been using what Loon calls its "vise pawn," which simply amounts to a powerful, yet compact, magnet that will help hold materials back on the vise while you're tying new materials in. I kind of scoffed at the idea of it, but I'll be honest—it has really practical uses, and I'm discovering new ones all the time.
And here's what I like most about Loon. The products are all packaged in recyclable materials. Also, Loon is a member of 1% for the Planet, meaning 1 percent of the company's profits go toward conservation.
You can buy Loon tools individually, or, for the holidays, a basic Loon fly-tying kit is on sale for $45—half off the $95 retail price.