A native Yellowstone cutthroat trout falls for Slumpbuster during high water in June 2020. Chris Hunt photo.
This is a pretty common dilemma, both when fishing larger rivers and especially when searching small water for trout. I'm a big fan of attractor patterns — bugs that don't look like any one particular bite of trout food, but look foody enough to draw attention. Of course, everybody has their favorite flies — bugs that work and instill confidence in the angler. But, I had to pick three attractor flies — dry, nymph, streamer — to use when nothing noticeable is hatching, this would be my list:
Dry fly: The Adams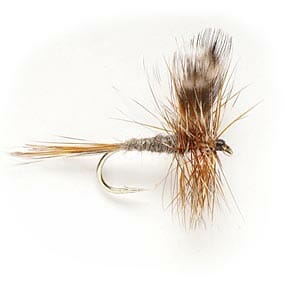 It's clearly a mayfly impression, likely tied to match a March Brown hatch back in its day. It's buggy, easy to see because it floats well, takes a dose of floatant without a problem, dries quickly with a shake and fishes all day. And, of course, trout love it. Over the years, I've probably caught more dry-fly trout on the Adams than any other pattern in my box.
Honorable mention: Stimulator, Crippled Caddis, Royal Wulff.
Nymph: The Prince Nymph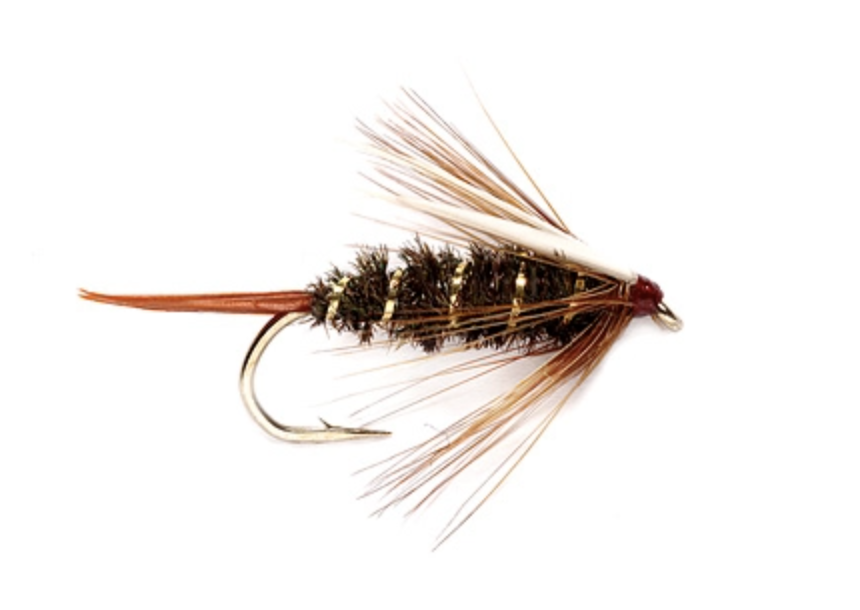 Another attractor, and another proven winner. Tied in bigger sizes (say, 8 to 10), it's a serviceable stonefly nymph. In smaller sizes, it has a caddis or even mayfly larvae look to it. It's also tied with peacock herl that gives the pattern a bit of luminescence. The two-toned goose biots likely help with visibility. It's a great pattern in high, off-color water, too. A big Prince is an excellent point fly for a double-nymph rig, and its weight will help get your whole set-up down quickly and in the strike zone.
Honorable mention: Hare's Ear, Copper John, Perdigon
Streamer: The Slumpbuster
I'm always tempted to go very old-school with streamer choices, but these days, with all the articulated options out there, it makes sense to go with something a bit more flashy and wiggly than the stately old Woolly Bugger. The Slumpbuster checks a number of boxes — depending on its color and size, it is a serviceable imitation of a baitfish, a leech or even a small trout. Tied with a bit tinsel and a stinger hook, it's a deadly brown trout streamer in the fall, and I've done really well with it tied in pink and purple for silvers in Southeast Alaska. It's got all the gyrations any streamer angler can ask for, and the best part … it's easy to tie.
Honorable mention: The Woolly Bugger, The Circus Peanut, Egg-sucking leech.