Do you like fire? As in, "warm your hands and feet with a cup of something delicious and a marshmallow" kind of fire?
I love fires while camping, floating, and of course even in the back yard. But… fires take a little bit of work, time to set up, and there's always the cleanup. Especially on permitted river trips. Many times, in many places, open burning wood-fueled fires aren't even allowed for much of the dry season, so do stay on top of the regulations. But when fires are permitted…
Enter the LavaBox.  This thing is extremely well designed and ridiculously simple.  It's basically an ammo can with a simple burner in the bottom, grate, and what LavaBox calls "Hades Stones." These are, from what I can tell, synthetic volcanic rocks that sit on top of the grate. The whole thing is attached to a hose and a 20PSI regulator that you can hook up to any sized propane tank (within reason).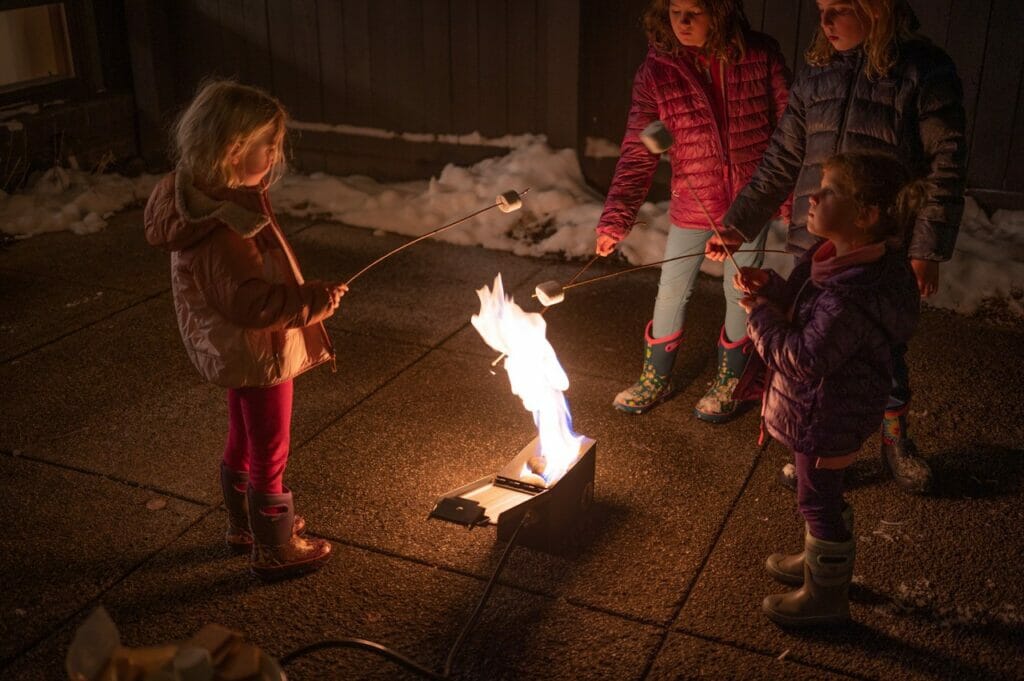 When I first stumbled across the LavaBox, it was a head-slapping "DUH" type of moment and I knew I immediately must try one out for an upcoming float trip. After calling the inventor, Josh Thurmond, a river rat and former guide, I knew I had made a good decision. Never having met the guy, I asked If I could take a lava box for spin on a very late season (Thanksgiving) float trip with two families and five girls under 10 years old. Without blinking an eye, he gave me his personal box and said keep it for as long as I like.  River people… 
Full disclosure: I have now bought my own box at regular price based on my use of Josh's. The Thanksgiving float didn't come to fruition due to weather, but we broke it out to make marshmallows one night over the holiday. It did however take a trip with me on a mid-December float that, while incredibly lovely during the day, got down to 10 degrees a night and the next morning. That wasn't exactly expected. What was nice was we fired up the LavaBox immediately after getting off the river to keep us warm while we built camp and a big 'ol regular wood fire.  Once that was going we kept the LavaBox behind us for additional warmth. The next morning it was painfully cold and everything was frozen solid. We were trying to pack up fast and I would have never thought about building a fire. The lava box was an awesome solution—super-hot fire in the blink of an eye with zero cleanup. This thing produces serious heat too.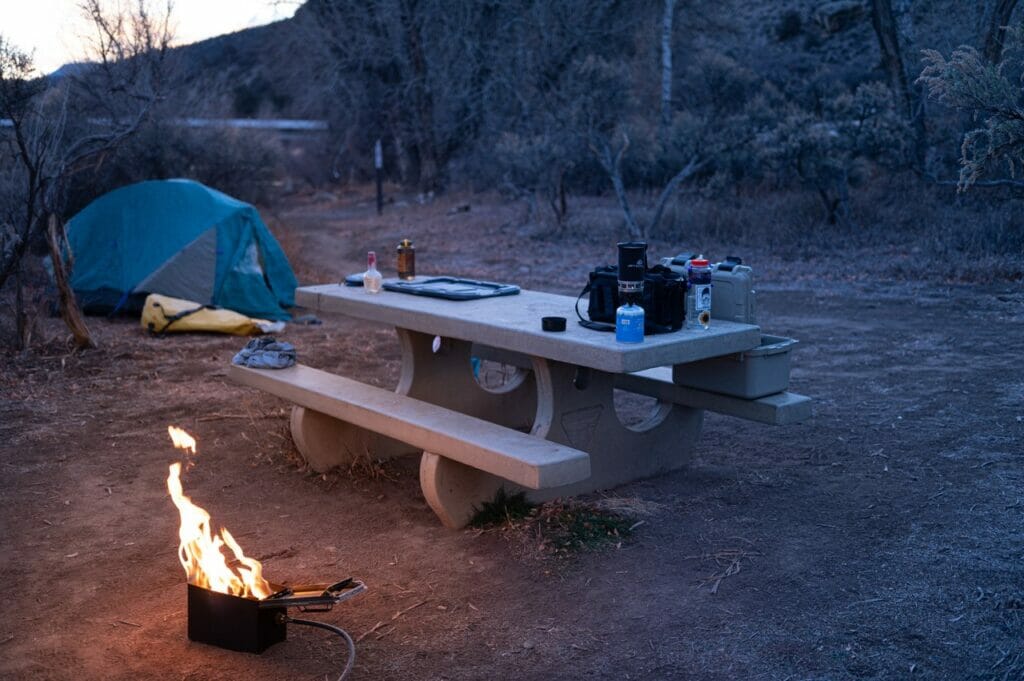 All in all, I think this is ana great product built by really good people here in the United States. If you've ever dreamt of instant fire, in a bombproof container that checks many the boxes for prohibitive fire regulations throughout the Summer you should seriously consider checking out a LavaBox. There are various models and accessories and they start at $175
I'd be remiss too if I didn't mention that the company is finalists for the 2022 Outdoor Retailer innovation award.