Every family has that one person with a knack for catching fish. Aiza is that person in our family. She simply loves to fish.
My nephew is one lucky guy. Almost three years ago he married Aiza. She is a talented millennial with a successful career in the tech industry and a loving mother of Kelsey, a beautiful and smart toddler.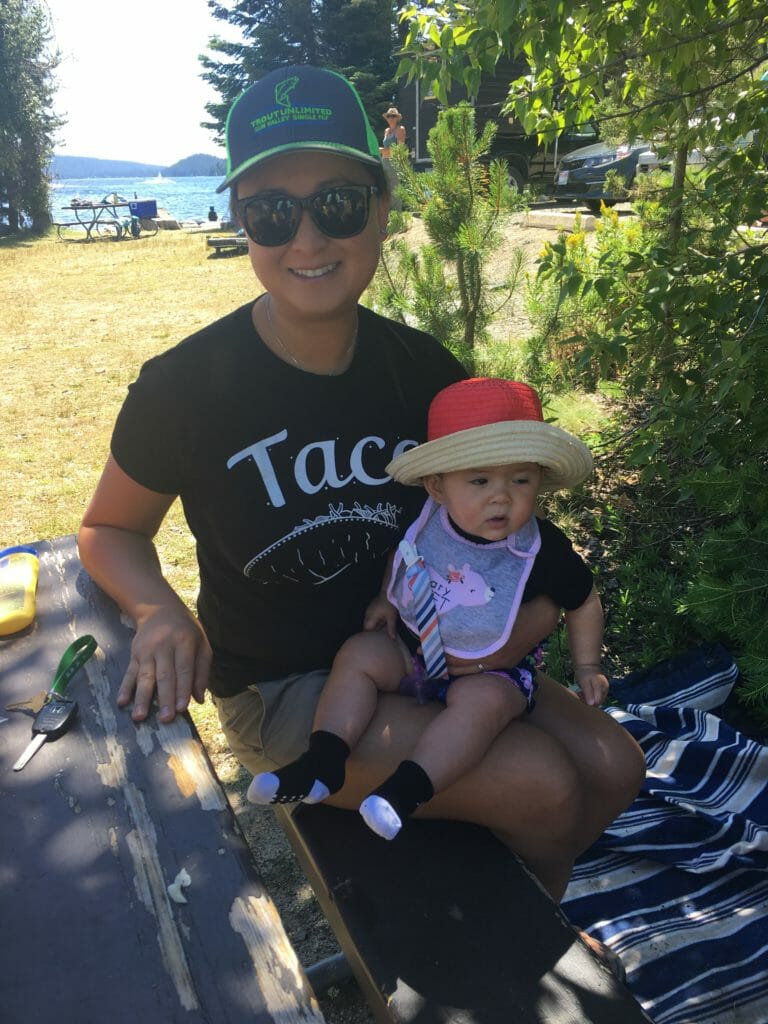 I first met Aiza six years ago in 2013 when I visited Kevin in California. At the time, Kevin and Aiza were dating. The three of us headed to Pacifica Beach on the Pacific Ocean between San Francisco and Half Moon Bay. We fished from the beach and caught barred surf perch before a picnic lunch.
Then we headed to the pier, where Aiza and Kevin taught me how to fish for Dungeness crab with a rod and reel. We tied on a home-made small metal cage on the end of the line and placed bait inside. What a unique and fun experience to see crabs hanging on while we brought the line up.
It came as a surprise to no one that fishing was on their honeymoon itinerary. They went handline fishing off the coast of Palawan Island in the Philippines.
Not long after that trip the newlywed couple joined my son and I on an Alaskan fishing excursion on Prince of Wales Island. It was everything and more of what I imagined it would be – catching king salmon, silver salmon, coho salmon, and lingcod. I will never forget watching Aiza bring in the largest halibut of the trip.
A few summers ago , we met in Lake Tahoe for a small family gathering. We took a quick trip to the grocery store to request chicken scraps from the butcher for bait and then Aiza and Kevin taught 10 of us how to fish for crawdads from a pier. We enjoyed our first crawfish boil under a sky full of stars.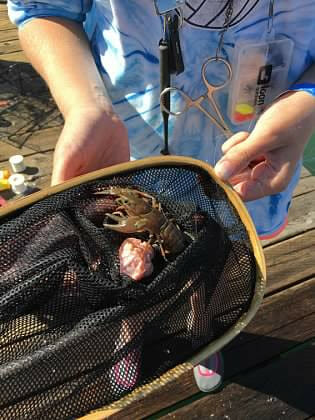 Aiza and Kevin gave me a Tenkara rod for a recent birthday and introduced me to their longtime friend, Daniel Galhardo — founder of Tenkara USA. Not only does Daniel's company support Trout Unlimited as a business partner, he also interviewed me for his podcast and allowed me to describe some of TU's projects and programs in Idaho.
We hosted a family reunion in Idaho last year. We sent out a series of questions asking what people would like to do during their time here. Several family members expressed interest in fishing. I was nervous because, despite working for Trout Unlimited, I am an average angler and not skilled enough to serve as a guide to family eager to catch a fish on their first ever trip to Idaho.
Fortunately, Aiza and Kevin kindly agreed to help. In fact, five people managed to catch catch rainbow trout along the Salmon River in less than an hour one evening after dinner.
Aiza strikes again. She obviously has a career as a fishing guide if she wants it. Or maybe a role as chair of the board for Trout Unlimited.
Kira Finkler is director of Trout Unlimited's Idaho Water and Habitat Program based out of Boise. She hopes to eventually borrow some of Aiza's fishing karma.