Like all non-essential businesses, fishpond had to change the way it operated during the early days of the pandemic. Employees worked from home and the brand worked with fly shops to postpone scheduled ship dates and waived standard fees. There were scary times, at least for a while.  
One bright spot was that dealers with an online shop saw orders continue, so fishpond was able to deliver to them. Another was that the PPP loan program — it allowed fishpond to keep all its employees on board. And yet one more positive outcome was that the early season delayed orders allowed them to fulfill demand once #ResponsibleRecreation kicked in.  
Johnny Le Coq, fishpond founder and designer, is one to see bright spots in even the very darkest corners of this world. Zoom made designing more efficient, and new anglers meant more sales, of course, but more importantly, they offered an opportunity to continue to expound on fishpond's conservation message.  
Since inception, Fishpond has embraced conservation and it is embedded in its messaging and its design and end products. And over the years, it has resonated with its customers whom are very loyal to the brand.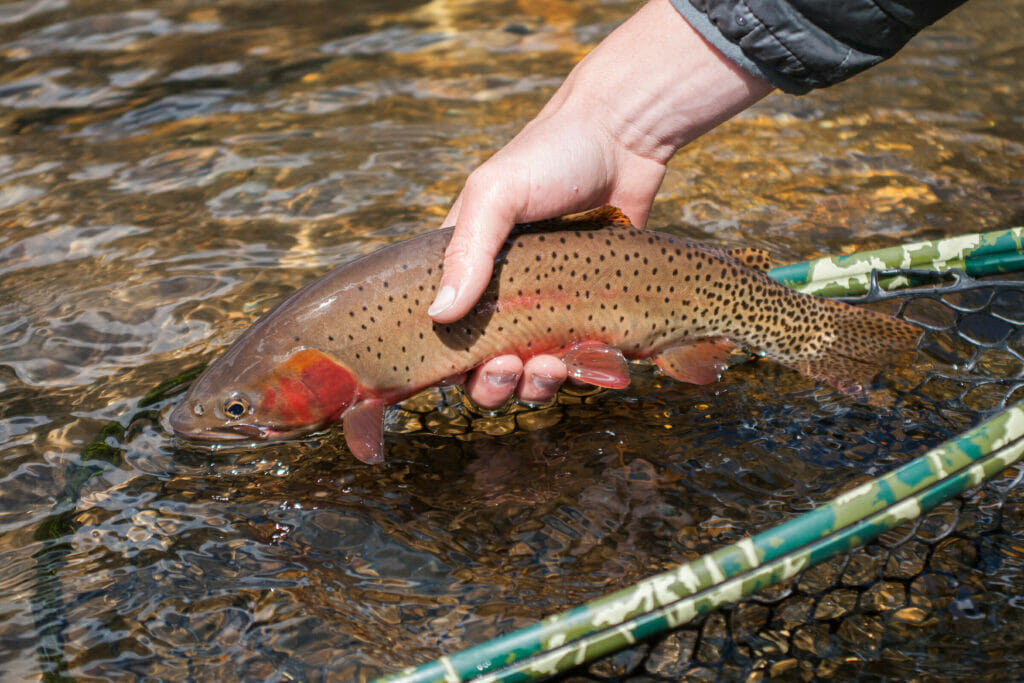 Fly fishing has benefitted from all the new growth and fishpond is no different. Trailheads are busy, rivers are busy and our natural habitats are pressured like never before, but fishpond sees this as an opportunity to communicate.  
Johnny says, "I see the responsible recreation campaign as an opportunity to increase membership among conservation organizations like TU, as an opportunity to expand our messaging on how to care for our natural resources, and as a method to bring more conscientious consumers on board with our brand and others who are pushing to advocate for anglers, hunters and all outdoor recreationists."