An angler fly casts over the first trough between the sand and the surf. Chris Hunt photo.
Two weeks ago I was crawling along Interstate 75 north of Tampa, Fla., in the family vehicle. My nav program Waze warned of multiple accidents ahead. Not coincidentally, every 200 yards or so along the road a large billboard advertised legal help for those "Hurt in a wreck?" 
Ah, the joys of traffic jams created by those on their way to (and from) beach vacations.
Here in the East, millions of us spend beach weeks over the summer playing in waves, lounging on the sand and enjoying good food and drink. Some of us also like to fish.
Surf fishing is a great way to pass time on long beach days. As a bonus, you can sometimes even get some fresh fillets for one of those tasty meals back at the rental house.
I know next to nothing about fishing the Pacific surf, so this will focus on my experience fishing the Atlantic coast from Virginia south.

Maybe some readers can give us some additional tips for fishing the Northeast and the Pacific?
Rigging up
Fishing the surf can be a detailed endeavor for serious surfcasters. For those of us just looking to have fun without buying more gear (as fun as buying more gear is), it can be simple. Often, rods and reels we use to fish inland lakes and streams will work fine for coastal fun.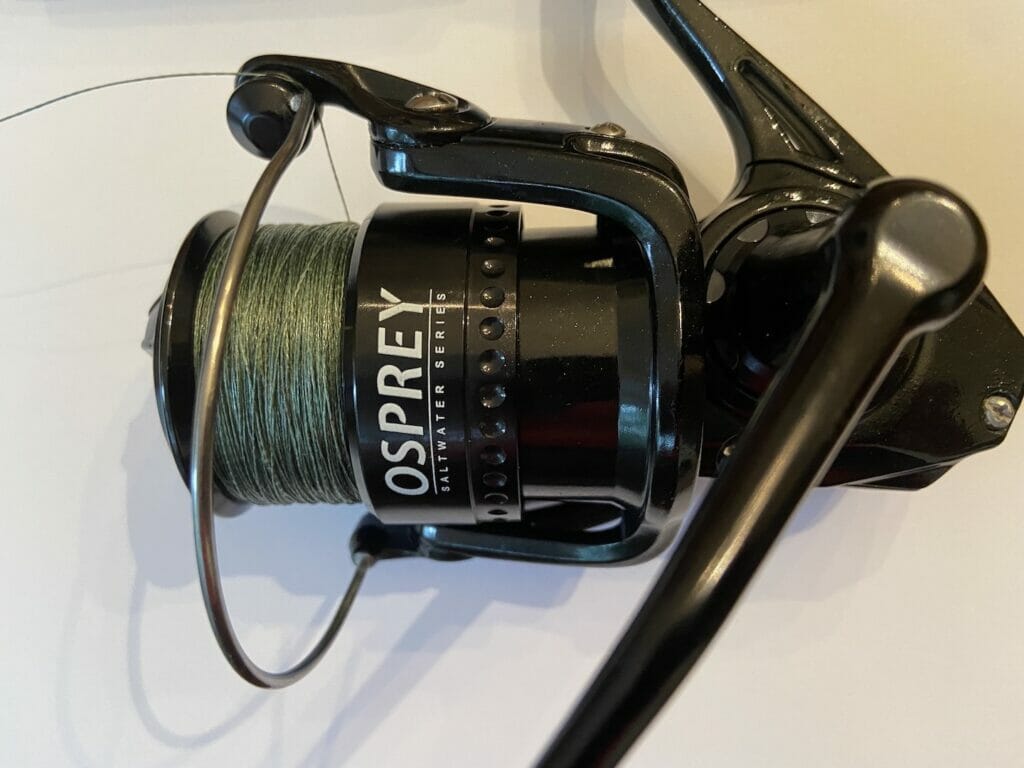 I have a long surf rod (from the days when I lived on the coast) but I rarely take it along during summer vacations. Instead I'll take a 7 ½ foot-long spinning rod with a 3000 class reel loaded with 20-pound braid. I'll add a 15-pound fluorocarbon tippet with a uni-to-uni knot. If toothy critters like bluefish — or snook with their razor-sharp gill plates — are around, I'll size up to a 30-pound fluoro shock tippet.
A medium-weight spinning rod is not great for casting heavier bottom rigs, but it's fine for smaller lures appropriate for inshore targets. A rod rated for ½-ounce lures can handle up to an ounce of lead on a bottom rig as long as you're careful with casts.
My other surf rig is an 8- or 9-weight fly rod rigged with an intermediate sinking line. Intermediate line slowly sinks below surface chop and small waves for better retrieves of streamers and usually works fine for bottom-hopping crab and shrimp patterns in shallow water. A stripping basket is nice if you're wading in waves but isn't a must.
Bait, lures and flies
For bait fishing, a basic bottom rig features two wires (perpendicular to the main line) to which are attached snelled hooks. Tie the top swivel to your line and attach a pyramid sinker (best for holding bottom in waves) to the bottom snap and you're good-to-go.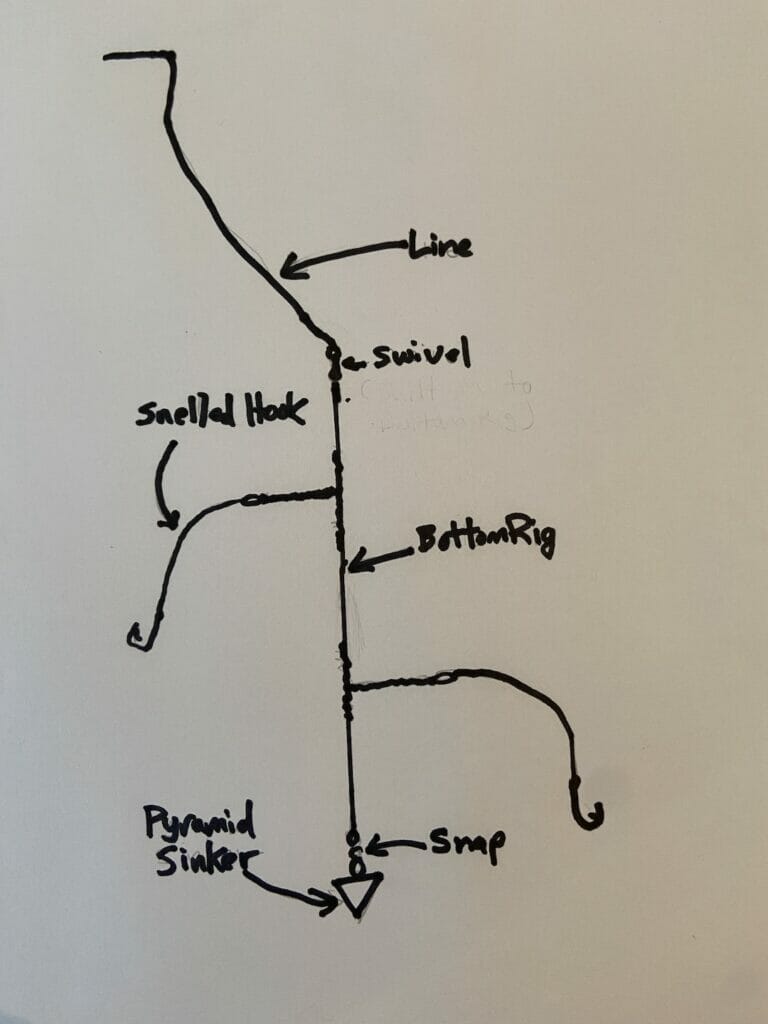 Bait like blood worms, shrimp and cut bait works great but can be messy and isn't very durable. If you have kids, put them to work digging up mole crabs, which are often called sand fleas. The kids will have a blast and the sand fleas will catch fish.
As good as live bait is, I rarely use it because I have found that man-made "bait" such as Fish Bites and Berkley Gulp works fine and is much more durable than the real thing.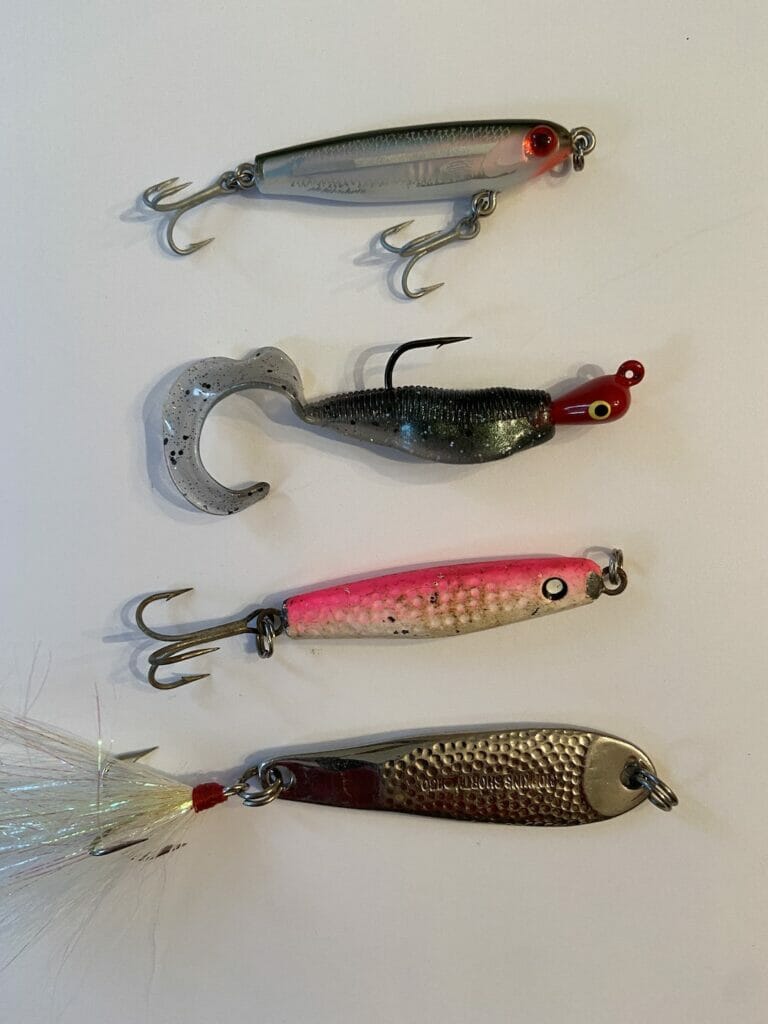 Productive lures for surf casting include plugs like MirrOlure classics, curly-tail or paddle-tail soft plastics on lead-head jigs, and spoons like the iconic Hopkins.
Minnow-imitating flies like the Deceiver work well, as does just about anything that vaguely matches the live minnows you'll see in the water. Clouser Minnows are great because you can fish that fly like a minnow, you can hop and pop it along the bottom like a crab or shrimp, or you can drag it like a sand flea.
Where to fish
There are plenty of beach fishing hotspots created by features like points (Cape Point on Hatteras Island in North Carolina being a great example) and inlets. But you can still have success fishing at or near where your crew is hanging on the beach.

The Atlantic's sandy beaches typically feature a sand bar but it's rarely necessary to cast to or beyond that bar unless you're chasing big game like bull redfish or sharks.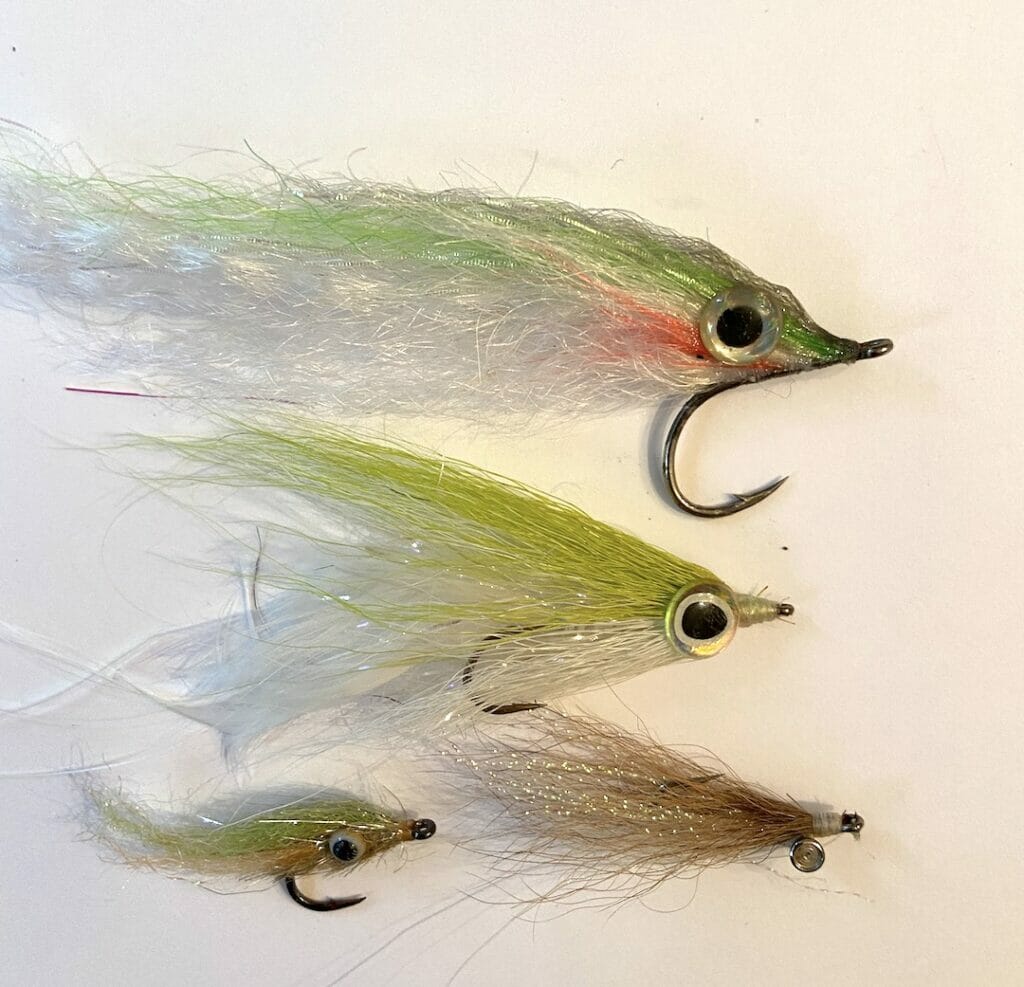 That's OK because the deeper slot between the beach and the bar is where you'll find a lot of surf-dwelling targets like whiting, flounder, pompano, croaker, bluefish, spot, etc.
During my recent trip to Florida, I met another angler who sheepishly admitted that he was standing on the bar casting out when he saw a pod of nice snook swim past behind him, pretty much in the shore break.
A few years ago in Avon, N.C., I had a blast catching pompano out of small waves that were lapping at the sand. I didn't even have to get my feet wet.
A couple other things
Obviously, if there are skads of swimmers, it's going to be tough (and discourteous) to fish. Morning and evening are the best fishing times anyway, typically.

Always thoroughly rinse your gear with freshwater at the end of the day. Saltwater can be hell on reels, especially lower end models not built for durability.
Make sure you are familiar with license requirements and size and bag limits. Also, before you make the first cast, swing into a local bait and tackle shop. Ask questions and spend some money. The folks there might not let you in on all the secrets, but they will be helpful. They know that your success is good for them, too.
In addition to opportunities in the surf, inland bays, sounds and inlets can produce awesome inshore fishing. Stand by for an upcoming column on that type of coastal fishing.
Mark Taylor is Trout Unlimited's eastern communications director. He lives in Roanoke, Va., about 250 miles inland, but makes frequent trips to the coast to fish the salt.