"Just plunk it out there."
I've said that more times than I can probably count.
Shortly after moving to Alaska almost a decade ago, I was a new fly fisher. You can imagine the excitement when I plunked an egg-pattern out to drift alongside our boat on the Kenai river, and along came a Dolly Varden who gobbled it up.
"Fish on!" I probably said, while internally patting myself on the back for being such a skilled angler. A true fish magnet, if you will.
Not all fish in Alaska are this easy to come by, but few would argue with anyone for saying it's a great state to be a beginning fly angler. Dollies and grayling are voracious eaters, silver and chum salmon too — and they're big and like to fight. It's easy to feel like a hero without the cred to back it up. This is basically my entire fishing MO.
My casting and technique have both improved somewhat over the years I've lived here. I've since learned how to read the river, set properly and mend the line. I've gathered a rag-tag collection of other handy skills for trout and salmon fishing, too.
Still, more often than not, when I'm teaching someone new to fish, after a cursory casting lesson, I clarify the importance of just having the fly in the water. Whether it gets there gracefully or not is a problem for another day.
That day came for me when I landed in Belize last week to fly fish the saltwater flats.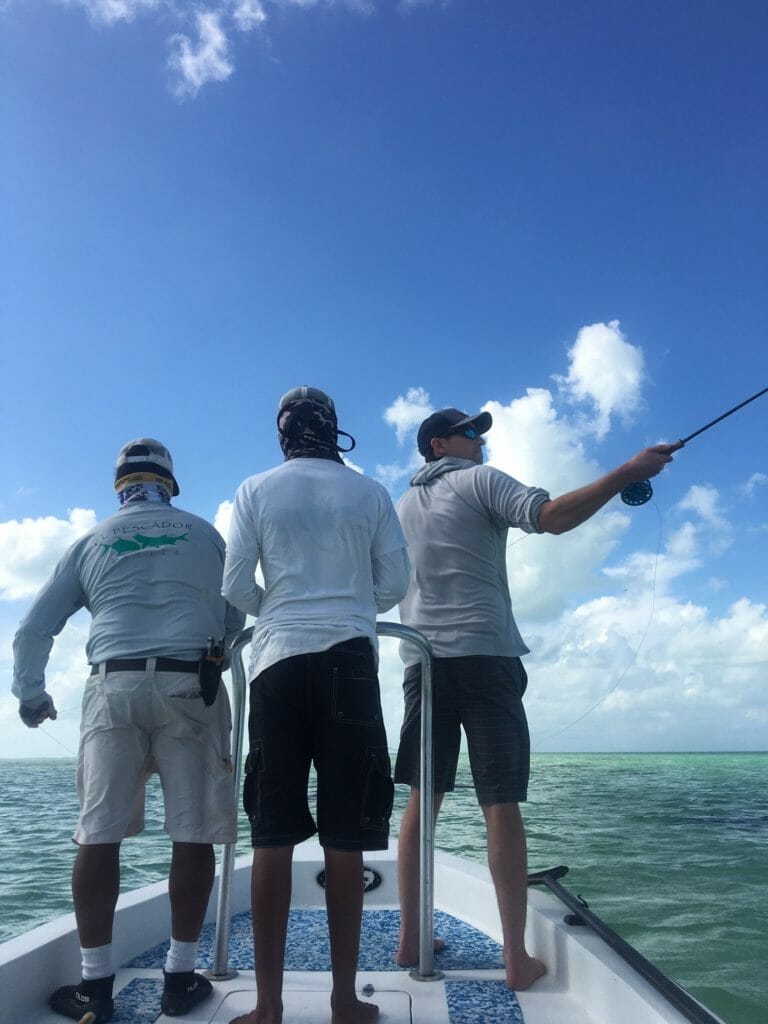 A whole new world
Belize is a place where the sun actually shines in December, unlike Anchorage. The fish are big and exciting, and approximately zero of the fishing habits I've picked up over the past decade are relevant or useful when fly fishing the flats.
Our politer-than-most Belizean guide, Vince, chuckled at my Alaska-compatible casting distance of 50 or so feet (in perfect wind conditions) with a head shake, knowing he'd have his work cut out for him to get a single fin inside our boat.
Luckily, saltwater guides are notoriously bossy — because they know their stuff. I casted when Vince said cast, I stripped when he said strip, and I set, well, a couple times, when he said set.
We got a handful of bonefish to hand thanks to Vince's advice. My skills improved marginally in the process. Turning our energy to tarpon and notoriously evasive permit proved more of a challenge than bones, but no less fun. We went on the hunt, we casted, got a few follows, but none to the boat.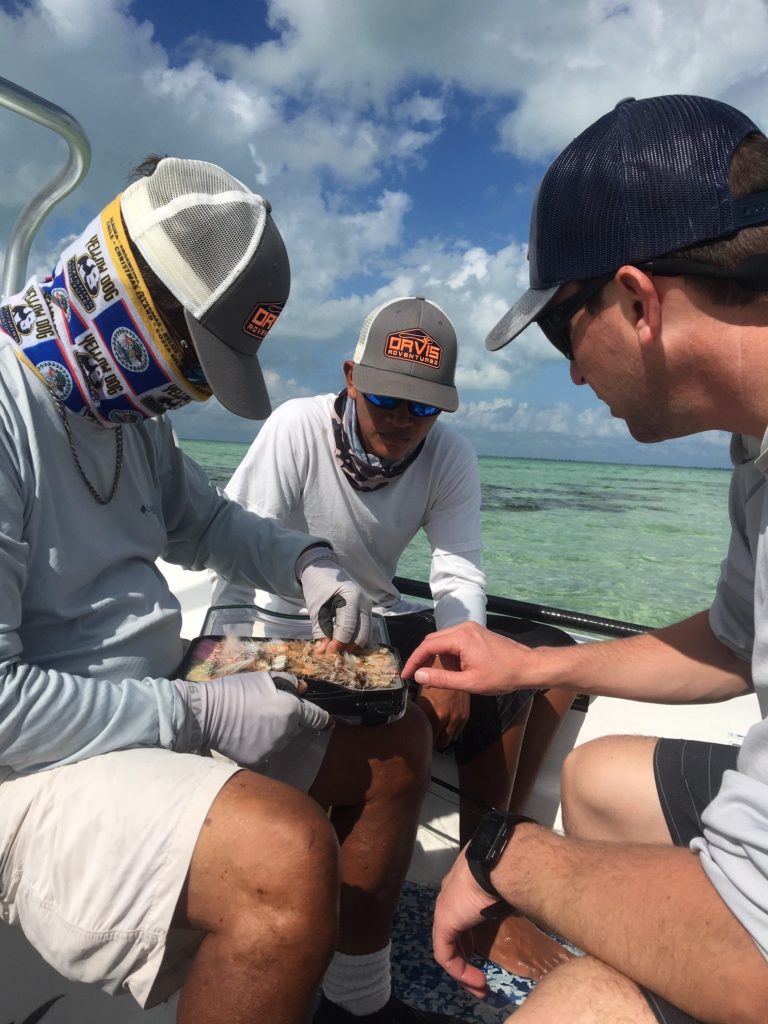 All told, we had a stellar time. The fishery in Belize is incredible and the climate a welcome break for two paler-than-paper Alaskans looking for some vitamin D.
Homework
But my homework before my next journey to the salt is clear:
Improve my double-haul. Learn to lift line off the water and recast in one motion. Learn to strip-set. Practice in the wind. Get a decent backcast down and practice accuracy.
I've been watching RIO instructional videos like this one since I got back and I'm excited to practice. If you're planning a trip, may I recommend putting those in the opposite order than I did (face palm).
The land of "plunk fishing" is a good one, but there's a lot of world out there and next time I'll be sure to bring better skills with which to experience it.
Jenny Weis is the communications director for TU's Alaska Program.