How is it that one piece of gear can save an entire trip?
After spending four extremely variable weather days on Montana's famed Smith River, the conclusion was the tarp saved the trip. Let me explain.
It's no secret spring weather in Montana can throw anything your way. One day can be 60 degrees and sunny only to be followed up by a couple of days of heavy and consistent rain. Throw in a morning with a couple inches of new snow on top of that and you've got yourself an official spring river trip in Montana.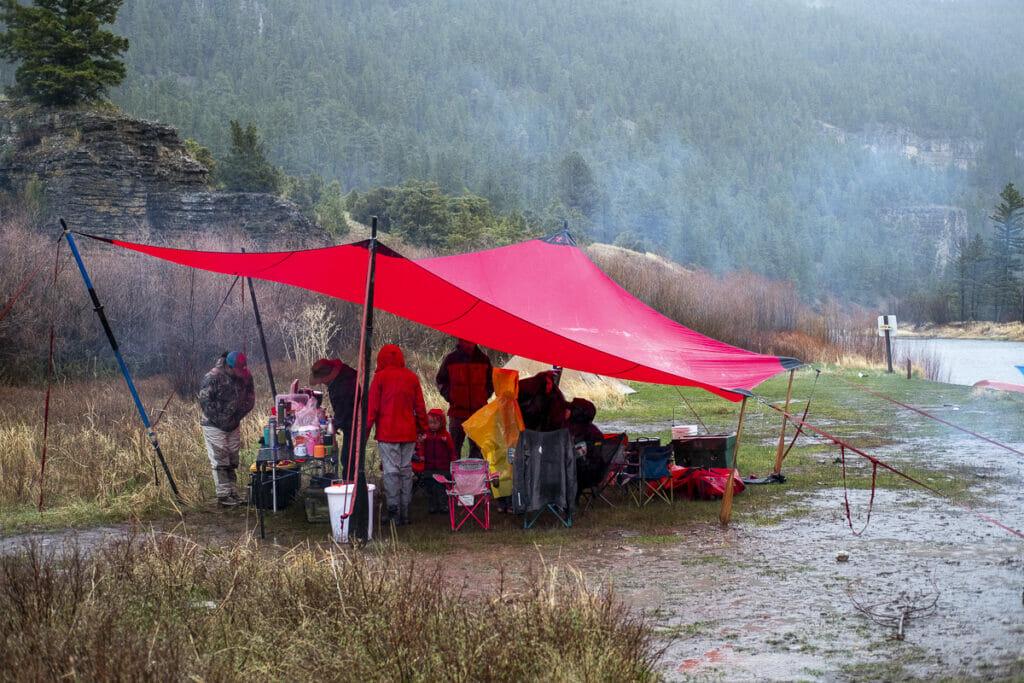 For the record, I don't own a massive tarp but someone on our trip last week did and I'm certain that I will never do a multi-day river trip without one now. You can tell the importance of the tarp by the priority in which it was set up. The tarp was often the first thing set up at camp and the last to come down out of pure necessity.
Where would we have cooked? Where would the kids and adults get out of the rain? How would we keep all the gear dry? The simple answer is the tarp.
If you do some simple internet sleuthing, you'll find a plethora of suggestions from how to make your own, various manufacturers, to how to set them up properly. All of it is worthwhile reading in your downtime.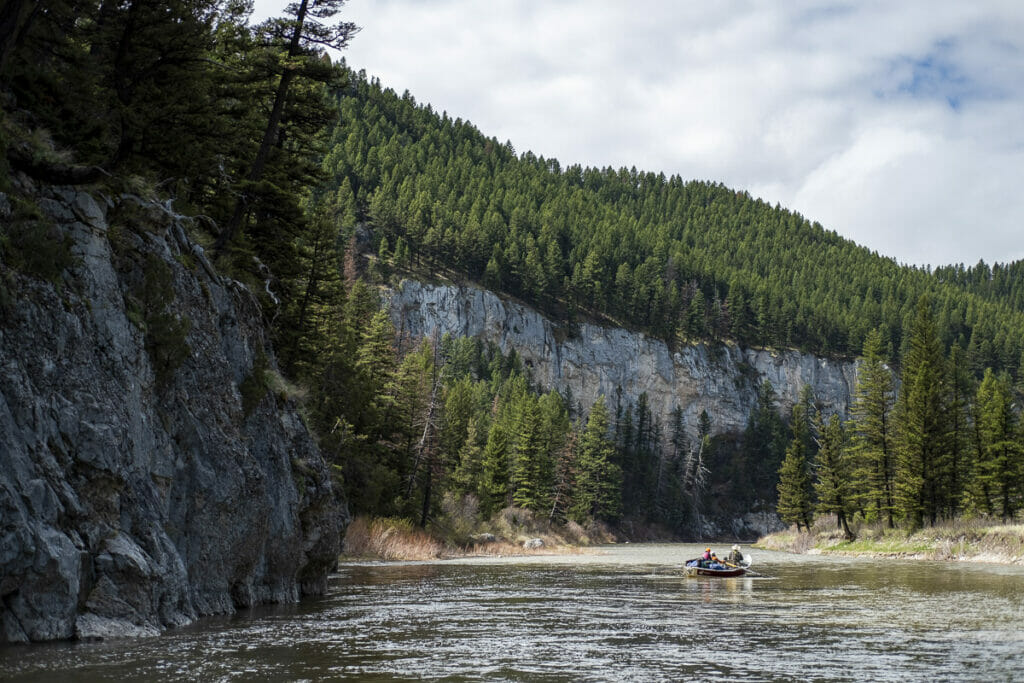 Let this be a lesson — the tarp will save the day and keep morale much higher in your group. From big sunny desert trips with no shade to cold and wet spring trips in Montana, this simple structure will forever live on my boat and I'm guessing yours, too.