Calling all campfire pyros: It's almost Memorial Day!
It's not that there's any bad time or way to break out the grill, but if you're one of the lucky millions out around the campfire this weekend, might we suggest this as the perfect time to upgrade to your steak and veggies?
And as far as upgrades go, there's not much easier than adding a classic sauce — made in advance — to your cooler.
Often the difference between a "pretty good" meal and a "great" meal are those last little bits you mop up off the plate.
Bring on the flames and then add a bit of flavor by giving one of these three a try:
Bernaise Sauce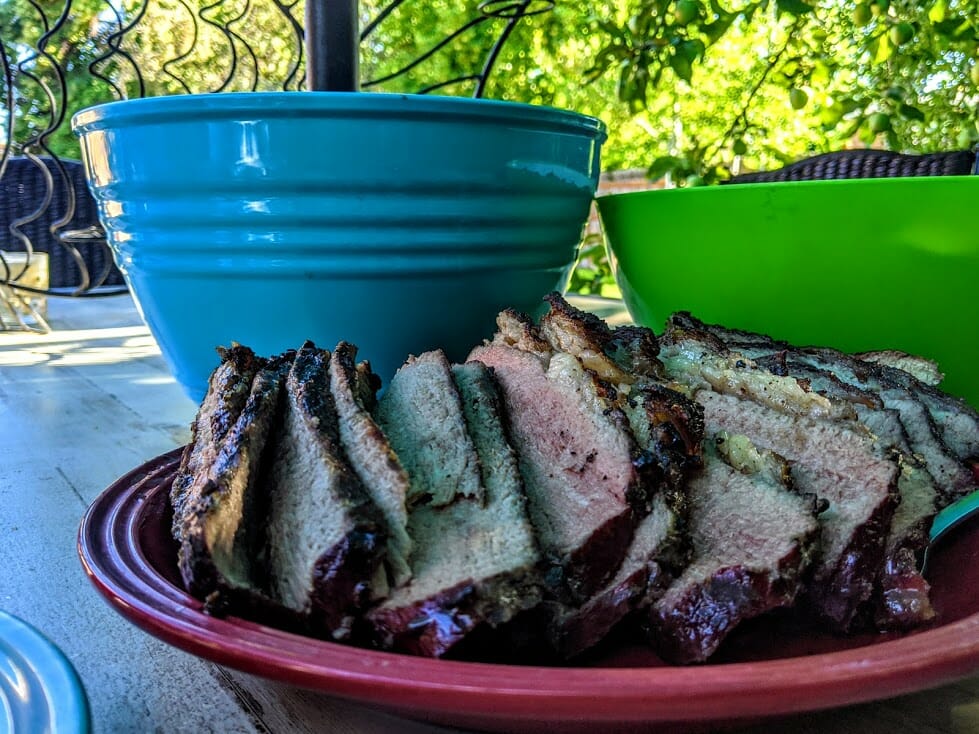 This sauce is great to make and throw right in your cooler and will keep for about three days. Put it in a small canning jar and then dole it out over steak, vegetables, potatoes, eggs – whatever you've got going on the grill.
From Epicurious:
1 tablespoon plus 1 cup (2 sticks) unsalted butter, cut into 1/2″ cubes
3 tablespoons minced shallots
Kosher salt and freshly ground black pepper
2 tablespoons Champagne vinegar or white wine vinegar
2 large egg yolks
1 tablespoon (or more) fresh lemon juice
1 tablespoon finely chopped fresh tarragon
Melt 1 tablespoon butter in a small saucepan over medium heat. Add shallots and a pinch of salt and pepper; stir to coat. Stir in vinegar, reduce heat to medium-low, and cook until vinegar is evaporated, 3-4 minutes. Reduce heat to low and continue cooking shallots, stirring frequently, until tender and translucent, about 5 minutes longer. Transfer shallot reduction to a small bowl and let cool completely.
Meanwhile, fill a blender with hot water to warm it; set aside. Melt remaining 1 cup butter in a small saucepan over medium heat until butter is foamy. Transfer butter to a measuring cup. 
Drain blender and dry well. Combine egg yolks, lemon juice, and 1 tablespoon water in warm, dry blender. Purée mixture until smooth. Remove lid insert. With blender running, slowly pour in hot butter in a thin stream of droplets, discarding milk solids at bottom of measuring cup. Continue blending until a smooth, creamy sauce forms, 2-3 minutes. Pour sauce into a medium bowl. Stir in shallot reduction and tarragon and season to taste with salt, pepper and more lemon juice, if desired.
Roasted garlic and thyme compound butter
1/2 cup butter, room temperature
One whole bulb garlic
Olive oil
1 tsp fresh thyme
1 tsp salt
1/2 tsp black pepper
Drizzle garlic with olive oil. Wrap in foil and place in 350-degree oven for 30 minutes. Remove and cool. Remove cloves bulb and mash into a bowl. Add thyme, salt, pepper and butter. Mix until combined. Place mixture on cling wrap and roll into a cylinder shape. Refrigerate until butter has resolidified. Cut into disks to melt over finished steak.
Korean style steak sauce
This also goes in the category of "great to throw in the cooler." This leans on traditional Asian flavors with the toasted sesame oil and gives a bit of heat with the cayenne. It also provides a bit lighter take on the traditional "sauce" for those who may not want the heft of a butter-heavy meal.
From Better Homes and Gardens:
1/4 cup olive oil 1
1/4 cup minced green onions
3 tablespoons soy sauce
2 tablespoons toasted sesame seeds
2 tablespoons toasted sesame oil
1 1/2 tablespoons brown sugar
1 tablespoon grated fresh ginger
2 teaspoons minced garlic
1/4 teaspoon cayenne pepper •
In a saucepan whisk together 1/4 cup olive oil, 1/4 cup minced green onions, 3 Tablespoons soy sauce, 2 Tablespoons toasted sesame seeds, 2 Tablespoons toasted sesame oil, 1 1/2 Tablespoons brown sugar, 1 Tablespoon grated fresh ginger, 2 teaspoons minced garlic, and 1/4 teaspoon cayenne pepper; heat through. Chill up to 1 week.