Hunter and Alliegh getting it done
Every year Trout Unlimited brings together 20-30 teenagers from all over the country for a teen summit. They are mostly veterans of TU youth camps. This year's group met at Georgetown Lake in Montana. It is not a one-and-done experience for them. After the summit, they commit to serving for the year as TU's "Youth Leadership Council."
To that end, the teens develop a mission statement for the year. Franklin Tate is the innovator and director of our youth ed work. He came up with TU's "stream of engagement," which engages kids from first grade through college in conservation, fishing and community. At Georgetown Lake, he said to me, "Look around, Chris, your successor is likely here."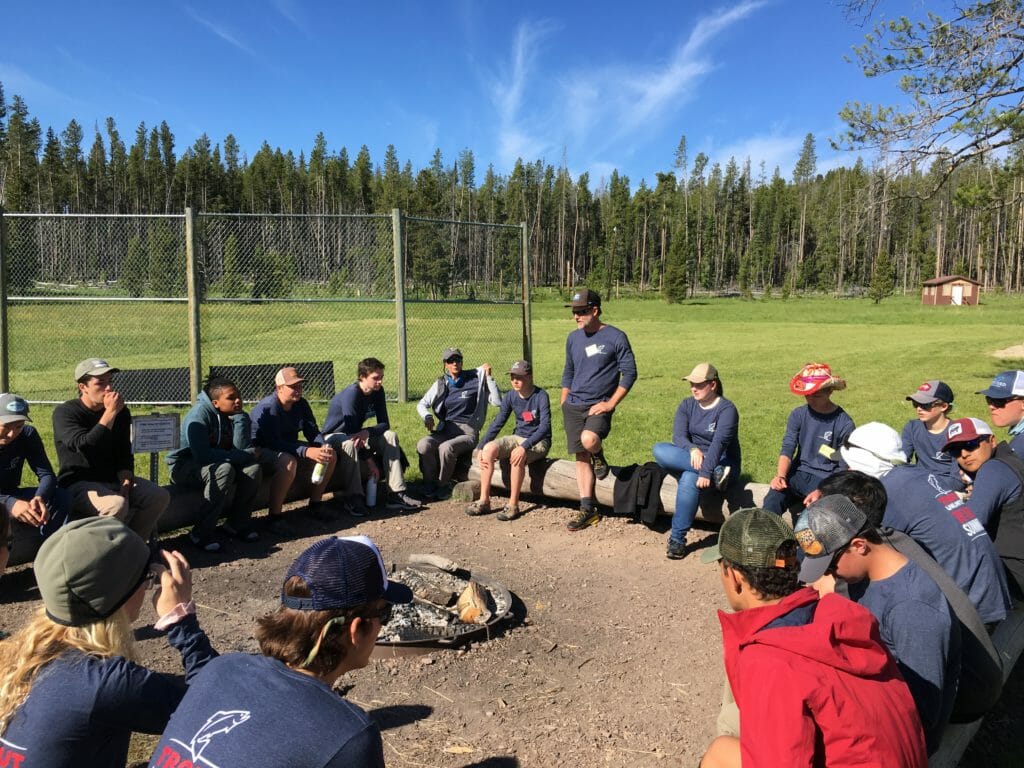 This year's teen summit mission statement reads, "We will combine passion and education to involve new members who will ultimately become new leaders in coldwater conservation." Pretty heady stuff.
When I was their age, my mission statement involved never missing a pass from my quarterback if it touched my fingers and shooting better jump shots.
Whenever I attend a youth camp, I always ask, "How many of you want to get involved in conservation as a career or profession?" Usually a few tentative hands will raise. At the teen summit, every kid raised their hand.
The teens worked on a stream restoration project under the supervision of the U.S. Forest Service. They formed separate work groups for social media, fundraising, community outreach and video. A few of the kids have been to three or four summits, and will now go on to college to form Five Rivers programs.

I asked the teens what Trout Unlimited could do to become more relevant and interesting to people their age. The question is not idle. Over the past five years, the average age of a Trout Unlimited member has increased from 58 to 62 years old. Getting younger, and getting more women and people of color engaged in Trout Unlimited is not a politically-correct thing. It is vital to our future success. The country is becoming more diverse. If we cannot follow suit, we will become less relevant.
So, I will share with you some of the feedback from the teenagers at the teen summit. If you are a chapter leader, I hope you will consider their counsel. I, and the rest of the team at national Trout Unlimited, are taking their recommendations very seriously.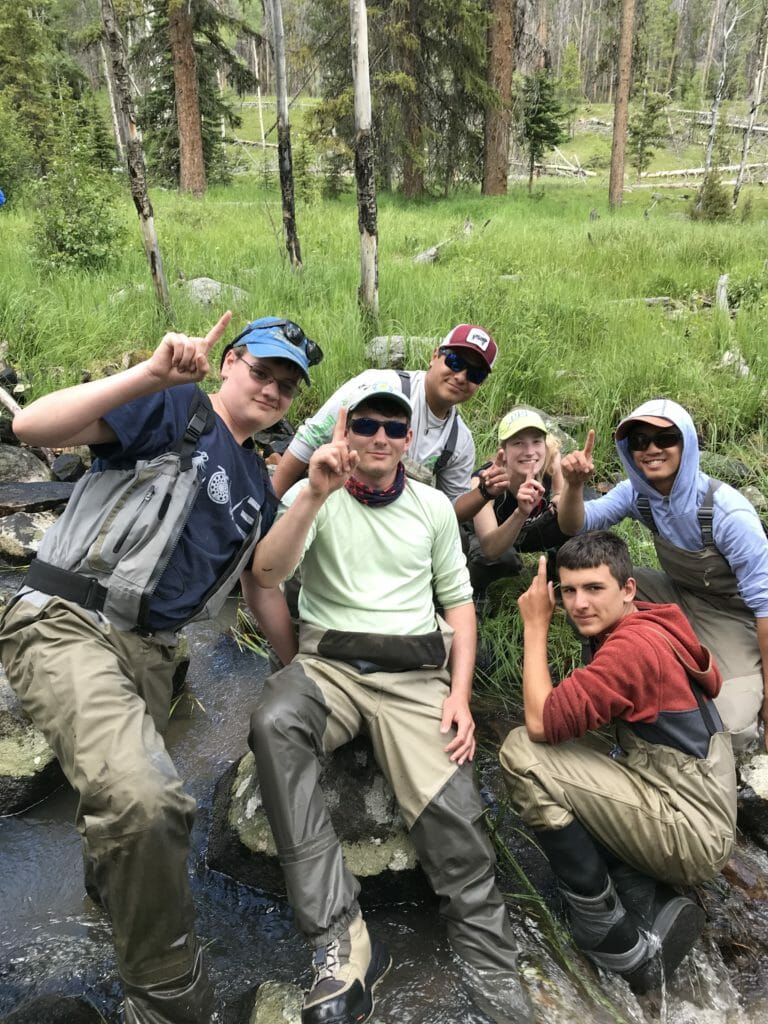 • Most teenagers cannot attend midweek meetings at 7 or 8 p.m. If we want to attract teens, make a special effort for them on weekends, especially with activities (see below).
• Teenagers are less interested in meetings than they are service projects such as stream clean-ups. And, while micro-breweries are great places for millennials to meet, they are not so great for teens.
• Host more family-friendly events such as fishing days or weekend barbecues.
• Gift a membership to every person under 21 that wants to be a member. Then, use the course of the year to convince them of the value of renewing their membership.
• Allow people to use Apple pay, Venmo, Paypal or other electronic services to make gifts/become members of TU.
• Host two-day teen fishing trips.
• Encourage teens to recruit their peers to join TU through fishing shows, or fun activities that help their communities while also allowing them a chance to experience the outdoors.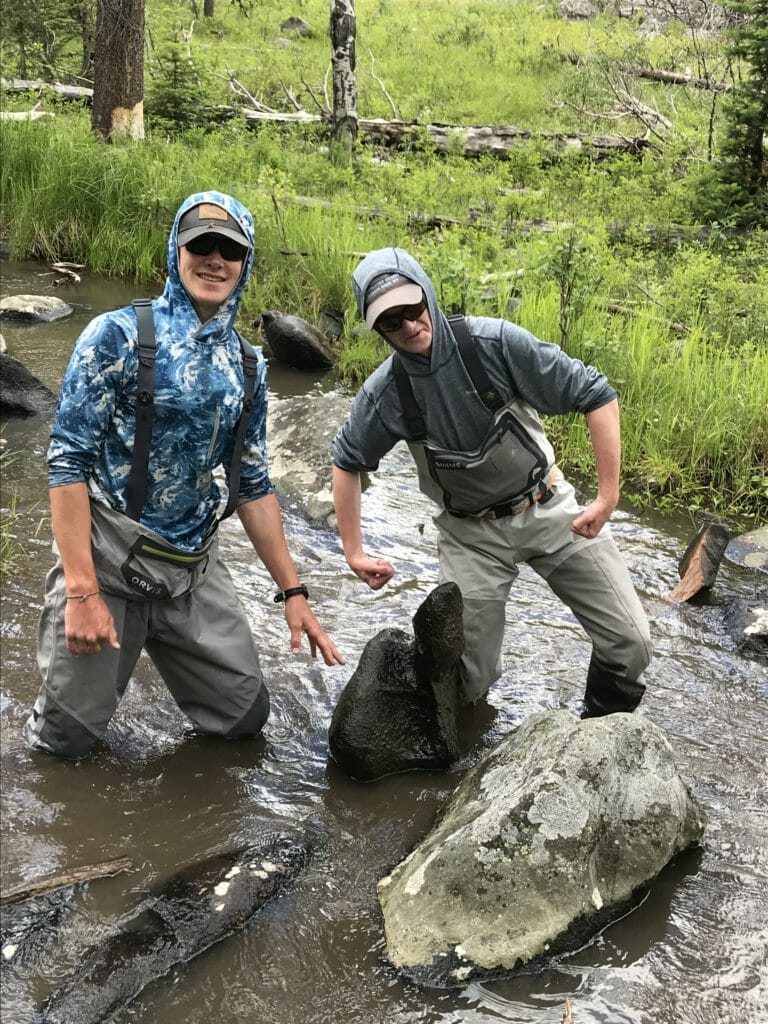 It is easy to become cynical about the future—until you spend time with it. Our collective charge is to attract more young people, women and people of color to TU. To be clear, that does not in any way disparage the contributions of old white guys like me. We are the contemporary backbone of a highly effective and kick-ass organization.
But, if we can follow the counsel of our Youth Leadership Council, and make TU more attractive to a younger and different demographic, we will ensure that trout and salmon and the watersheds upon which they depend are protected long after we are gone.