Photo by Josh Edelson, Getty Images
As of this morning, the Carr Fire is still raging in Shasta County, California, not far from our Annual Meeting location. The fire is large, hot and unpredictable. However, some progress was made over the weekend, and the city appears to be out of imminent danger. The fire is 20 percent contained; however, the community is still certainly suffering, with many still evacuated, homes lost, and sadly a number of fatalities reported as well.
We are tracking the fire closely, and thinking of our many TU friends in the region.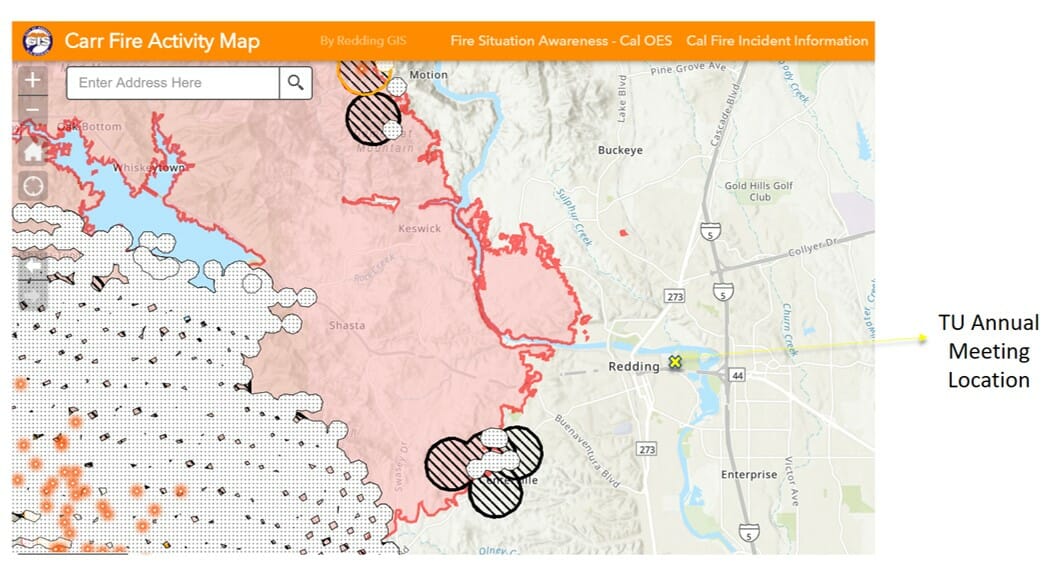 At this point in time, we have no intentions of relocating, canceling or rescheduling the Annual Meeting in September.
For those registered for the Annual Meeting, we will send out e-mail updates on the fire and associated Annual Meeting plans. In the meantime, here are some additional resources:
Annual Meeting registration >>
To make a donation to the Shasta Regional Community Foundation Disaster Relief Fund >>